American Airlines to allow basic economy fliers one free carry-on bag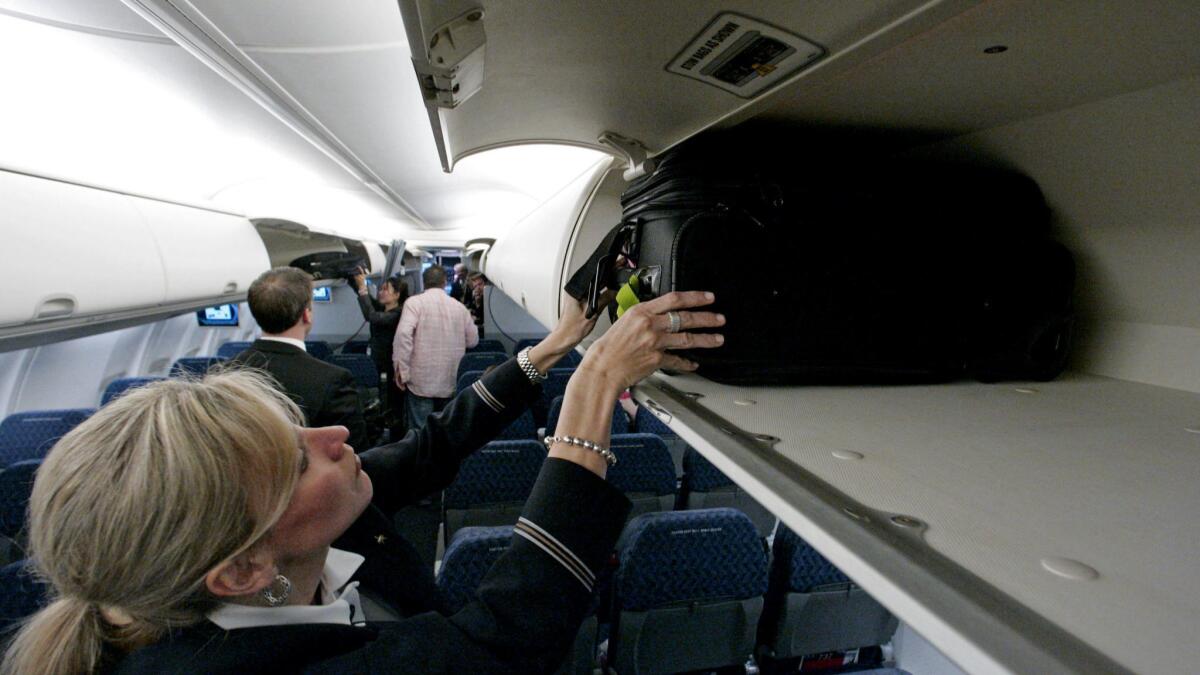 Competition is forcing American Airlines to give fliers who book no-frills fares a break on carry-on bag charges.
Starting Sept. 5, the world's largest airline will allow fliers who book basic economy seats to bring aboard one personal item and one carry-on bag without charge. Until then, basic economy passengers are allowed a personal item that fits under the seat, but can't use the overhead bins for luggage.
The Fort Worth-based airline said it is giving basic economy passengers a break on carry-on bags because it wants to be "more competitive with airlines that include a carry-on bag in their lowest fares."
The nation's three big traditional airlines — American, United and Delta — have all launched no-frill fares to keep from losing budget-minded customers to low-cost carriers such as Spirit, Frontier and Southwest. Basic economy seats include many restrictions, such as no upgrades and no cancellations.
American's basic economy passengers who bring a larger carry-on bag to the gate have been charged a $25 "gate fee" to have the luggage checked, plus the regular checked baggage fee, which is typically $25 for the first bag. United does not charge the extra gate fee.
Delta already allows basic economy passengers to bring a standard-size carry-on bag to store in the overhead bin at no extra charge.
United has no plans to change its policy for basic economy passengers. Spokesman Jonathan Guerin said its current policy of allowing no carry-on bags "enables a smoother boarding process, more overhead bin space and fewer customers having to check their bags at the gate."
To read more about the travel and tourism industries, follow @hugomartin on Twitter.