More airlines cut service to Cuba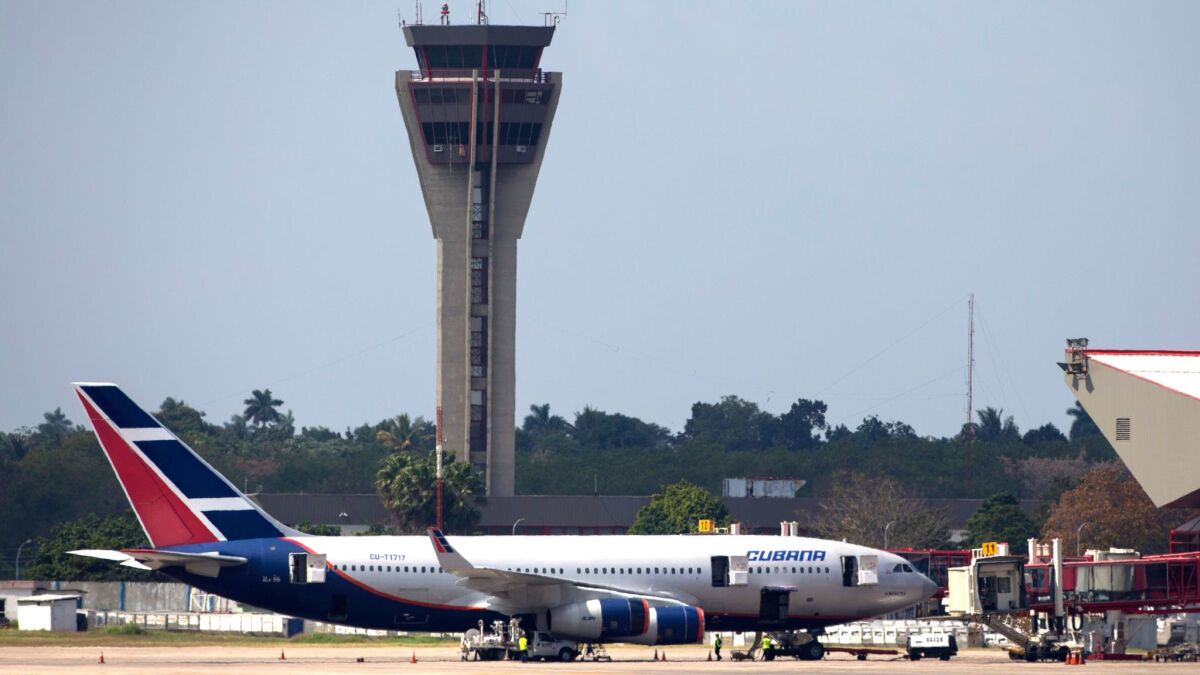 Only six months after U.S. carriers began operating regular commercial flights to Cuba, Frontier Airlines and Silver Airways have become the latest airlines to cut service to the island nation.
The news comes after JetBlue and American Airlines both announced plans in the last two months to reduce their service to Cuba, either by scaling back on the number of flights or flying smaller planes to Cuba.
The cutbacks suggest that the nation's airlines may have overestimated the demand for flights to Cuba when U.S.-based airlines scrambled for the slots offered last year by the Obama administration to fly to Havana and other Cuban cities.
Denver-based Frontier Airlines, which flies one daily flight between Miami and Havana, said it will end that service June 4. An airline spokesman said the cost of operating the route was higher than expected and other carriers offered more seats than needed to meet the demand.
Florida-based Silver, which flies 21 round-trip flights a week, primarily to smaller Cuban cities, said it will end Cuba service on April 22. The carrier also cited excess supply offered by other carriers.
"It is not in the best interest of Silver and its team members to behave in the same irrational manner as other airlines," Silver spokeswoman Misty Pinson said.
In September, before the restrictions to Cuba were lifted, the average round-trip ticket to Cuba from the United States cost $399, according to the Airlines Reporting Corp., a company that provides ticket settlement services for airlines.
Once regular commercial flights began in November, round-trip tickets to Cuba dropped 14% to an average of $342, according to the Airline Reporting Corp. In February, average ticket price remained about the same, $341.
To read more about the travel and tourism industries, follow @hugomartin on Twitter.
---
Sign up for the California Politics newsletter to get exclusive analysis from our reporters.
You may occasionally receive promotional content from the Los Angeles Times.