Drinking before a flight is common. Now some fliers are turning to pot before takeoff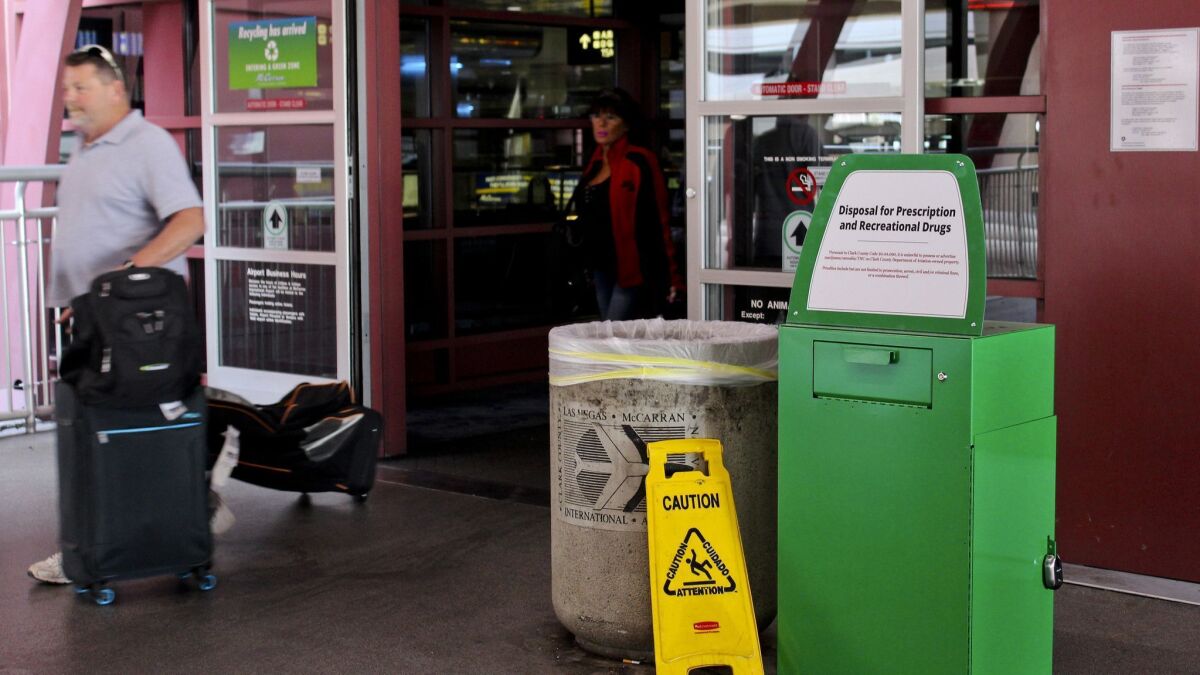 Commercial flights can be so stressful — cramped seats, delays, turbulence, loud seatmates — that more than 60% of travelers in a recent survey said they down a drink or two before heading to the airport.
But the survey by a drug treatment organization found that nearly as many fliers are now turning to marijuana to relax before getting on a plane.
The online survey of 1,137 people who have flown in the past year was taken by Florida-based Delphi Behavioral Health Group. It found that nearly 30% of respondents said they had smoked marijuana and another 25% had consumed pot-infused snacks before arriving at an airport.
Once in the airport and on the plane, the percentage of fliers who consume pot drops dramatically but the rate of alcohol consumption increases, according to the survey.
While at the airport, 6.3 % of those surveyed said they had consumed edibles and 2.6% had smoked pot, compared to 88% who said they had at least one drink before boarding a plane.
The most common reason given was to relax (71%), to sleep (46%), to ease anxiety (40%) and "just for fun" (25%).
Bryce Battle, a Delphi project manager, said this is the first survey Delphi conducted on the subject, so he can't tell if the percentage of pot users has increased over the past few years as more states have made recreational marijuana use legal.
"I can't make a prediction on that, but it is a possibility," he added.
To read more about the travel and tourism industries, follow @hugomartin on Twitter.
Sign up for the California Politics newsletter to get exclusive analysis from our reporters.
You may occasionally receive promotional content from the Los Angeles Times.