TSA launches new training program for airport screeners, but the union is not impressed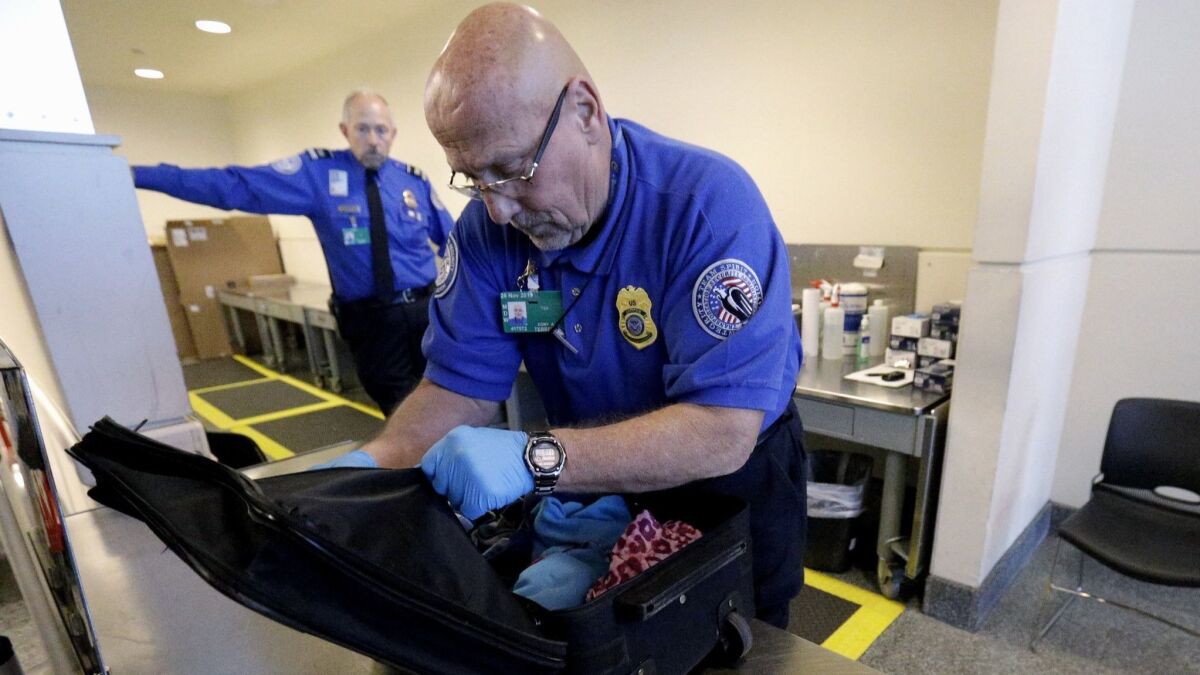 Faced with an unusually high turnover rate among airport screeners, the Transportation Security Administration is starting a program to "foster career growth" by letting screeners learn new skills while on the job.
The union representing TSA workers likes the sentiment, but says the program, which launches Aug. 5, doesn't go far enough.
With demand for air travel continuing to grow and airports getting increasingly crowded, a robust team of TSA screeners at the nation's airports has never been more important. But the TSA has had a hard time retaining screeners, with the turnover rate among TSA officers as high as 19%, according to a congressional budget report.
With that in mind, the TSA announced a program earlier this month to help newly hired screeners learn new skills on the job, such as operating the X-ray machine or the full-body scanner, among other things. The TSA officers who agree to train the new screeners while on the job will be paid an extra $300 per quarter, on top of their regular salary.
"We are committed to investing in our transportation security officers by giving them the tools they need to grow," TSA Administrator David Pekoske said in a statement.
But Bobby Orozco Jr., a TSA screener at Los Angeles International Airport and president of the local union for TSA workers, said the program doesn't guarantee promotions and the pay increase is a one-time, lump sum that doesn't count toward higher retirement benefits.
Will the program reduce the TSA turnover rate? "Not at all," he said, suggesting instead that the agency adopt a system for giving screeners raises more quickly.
Asked to respond to criticism of the program, TSA spokesman Michael England said the program "provides a transparent career path that directly links officer pay to skill and position, and increases technical and leadership training at each level."
To read more about the travel and tourism industries, follow @hugomartin on Twitter.
---
Sign up for the California Politics newsletter to get exclusive analysis from our reporters.
You may occasionally receive promotional content from the Los Angeles Times.