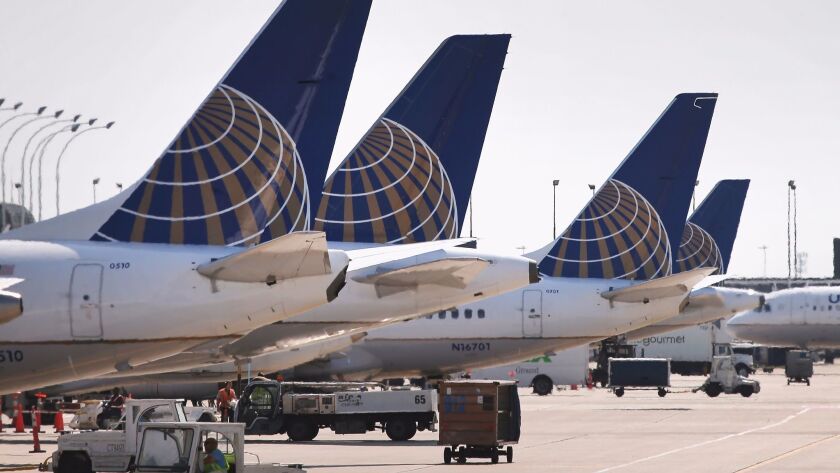 Making sense of airline loyalty reward programs is about to get even more difficult.
United Airlines has announced a change to its Mileageplus program that will keep travelers guessing about the number of miles they will need to book a free flight.
Starting Nov. 1, United will replace its Standard Awards with a new category called the Everyday Awards, which take more miles to book a flight than the cheaper Saver Awards but will have greater availability for booking.
Also, the number of miles needed to book an Everyday Award flight will vary based on demand for the flight and other variables.
United has produced a chart that shows a maximum number of miles needed to book a flight but the actual number of miles needed could be lower. Fliers won't know until they book the flight.
Southwest Airlines made a similar change in 2015. Delta Air Lines and American Airlines have also added a category of flight awards that vary based on demand and other factors. American posts a chart that shows a range of miles, depending on demand on the day of the flight. Delta does not post the range of miles needed to book a flight, leaving it up to fliers to learn the number when they book a flight.
Brian Karimzad, a loyalty reward analyst at Milecards.com, noted that airline tickets sold to fliers who are not on the rewards program vary in cost based on holidays, days of the week, demand and other factors. Airlines have added a range to the price of some rewards program flights to more closely match the fluctuating cost paid by non-reward program members.
"If they had their way, airlines would love to just tie the price of an award directly to the price of a ticket," he said. "But a lot of members over the years find value in having a specific award price they can set as a goal, and are loyal in saving up for that."
To read more about the travel and tourism industries, follow @hugomartin on Twitter.
ALSO
Trump's polices were expected to hit the travel industry hard. That hasn't exactly been the case
A woman gives birth on a Spirit flight and family gets rewarded
Could air travelers be forced to expose their reading materials to TSA screeners?
---