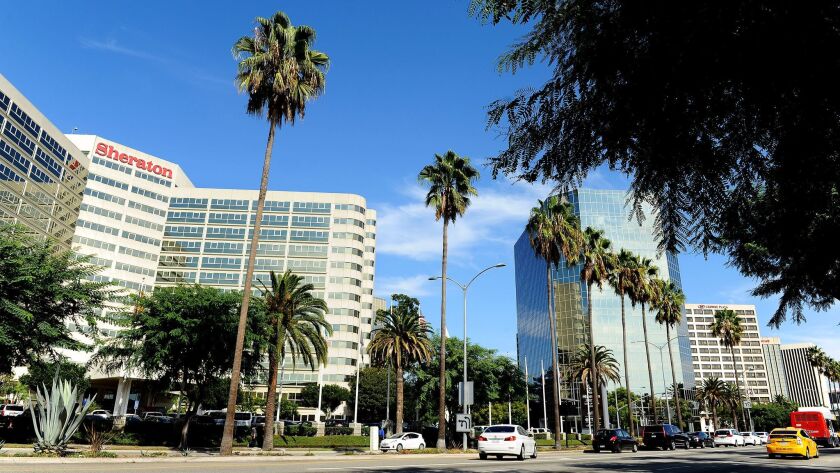 California's travel and tourism industries don't always pay high wages but are more likely than other industries to hire recent graduates and unemployed workers, according to a new study by Santa Monica think tank Rand Corp.
The $124-billion travel and tourism industries often act as a steppingstone for many young California workers or those who were previously unemployed, according to the study, commissioned by Visit California, the state's nonprofit tourism bureau.
Between 2010 and 2013, nearly 40% of the workers in the travel and tourism industries were not in the labor force the previous years — a higher percentage than other comparable sized industries, the Rand study found.
The study echoed the findings of previous studies that concluded that travel-related businesses, including hotels, theme parks and restaurants, typically pay low wages and rely heavily on young, unskilled workers but offer good starting points for higher-paying careers.
"We find there are at least two types of workers employed in the travel/tourism industry in California: long-term employees, who tend to stay for longer, are older, and have higher wages; and transitional employees, who may use the industry as a launching point into the workforce," the study said. "Both of these types of career paths are of value not only to travel/tourism, but to the California economy."
Although Visit California said it requested the study to better understand who works in the tourism industry, the report comes as cities across the country debate the effects of raising the minimum wages for workers in the food and hospitality industries, among others.
"Rand's report shows tourism jobs offer opportunities at all experience levels and is a springboard for careers of all types," said Caroline Beteta, president and chief executive of Visit California.
The study found that workers in the travel and tourism industries overall were paid less, offered fewer work hours and experienced a higher turnover rate than other industries. Still, those workers have a higher rate of finding employment with higher pay after leaving travel and tourism, the study said.
"Fifteen percent of California travel/tourism workers who moved to a job in a different industry increased their hourly wage by more than 50%," the study said. "This sort of favorable outcome is consistent with arguments that travel-related jobs provide a path to upward mobility."
To read more about the travel and tourism industries, follow @hugomartin on Twitter.
---