United Airlines to let passengers on overbooked flights bid on price to give up seats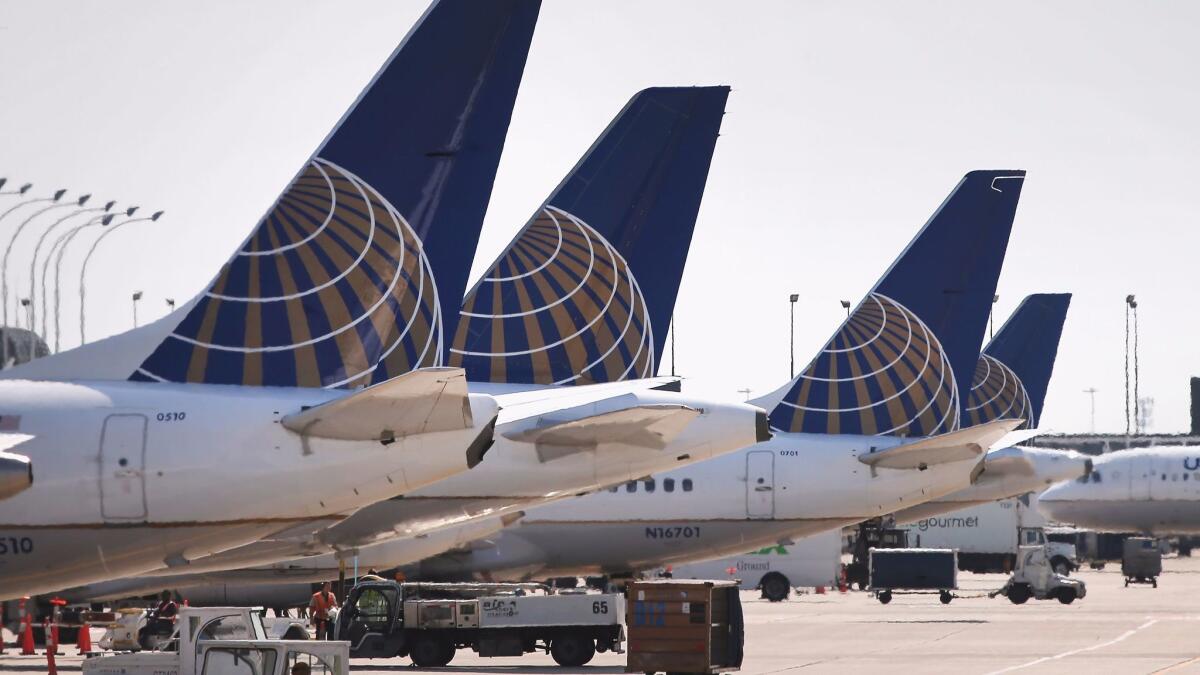 In response to the notorious dragging of a seated passenger in April, United Airlines is set to launch a program that lets passengers on overbooked flights make a bid on how much compensation they will take to give up their seats.
The bidding program would be new to United, but a similar program was pioneered among major carriers by Delta Air Lines several years ago. Delta takes bids from passengers via text and chooses the lowest bid until the carrier has accommodated every passenger.
"As part of our commitment to further improve our customers' travel experience with us, we plan to test an automated system that will offer customers an opportunity to voluntarily bid for a desired compensation amount in exchange for potentially changing travel plans if faced with an overbooked flight," United Airlines said in a statement.
Testing for the program will begin next month in select markets, but the airline declined to offer more details.
The program is one of several changes the Chicago-based carrier is making since David Dao, a passenger on a fully booked United flight in April, was dragged off the plane by airport police when he refused to give up his seat to make room for airline crew members.
The incident was caught on video and quickly went viral, prompting calls nationwide for a change in the treatment of airline passengers. In particular, it put a spotlight on how United and other airlines deal with passengers who don't want to give up their seats.
United has apologized to Dao, and the two sides have reached a financial settlement over the injuries he suffered in the incident. United says it has already adopted several improvements to customer service since April.
United said 260 travelers were involuntarily denied seats in May and June, down 85% from 1,700 in the same two months in 2016.
The carrier also increased the maximum incentive payment offered passengers to voluntarily give up a seat on an overbooked flight to $10,000. And it has assembled a team to find creative ways to get travelers to their destinations when flights are overbooked.
The airline also cut back on the paperwork required to reimburse passengers for lost luggage.
To read more about the travel and tourism industries, follow @hugomartin on Twitter.