Volvo rips up production plan as U.S.-China trade war slams profits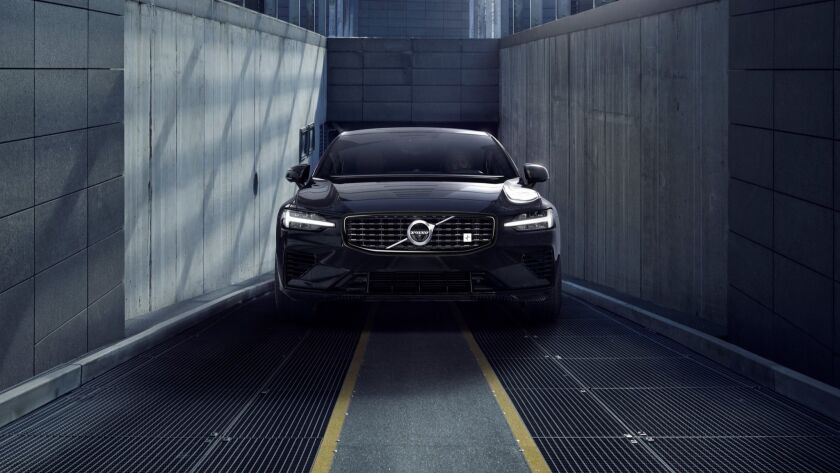 Bloomberg
Volvo Cars is shredding production plans drawn up for much of its lineup in an effort to dodge tariffs the U.S. and China have slapped on auto imports.
Only a few months after opening its first U.S. plant, the Swedish brand has canceled plans to export the S60 sedans built there to China. Volvo also will stop U.S. imports of XC60 sport utility vehicles from China and dramatically reduce shipments of S90 sedans built there.
The carmaker, which is owned by China's Zhejiang Geely Holding Group Co., is ensnared in the tit-for-tat trade war between the world's two biggest auto-buying countries, both of which have ratcheted up car tariffs. The dispute has dragged on profits of peers including BMW, which said this week that higher duties were partially to blame for its underwhelming earnings.
Volvo will pivot from plans to export roughly half of the S60s built at its factory near Charleston, S.C., to focus mostly on supplying the American market next year, said Anders Gustafsson, the president of the carmaker's U.S. unit. Volvo still intends to export the S60 to Europe from Charleston and will continue to import the XC60 SUV from Europe to the U.S.
"We'll go at this change not with a smile, but we know what we need to do," Gustafsson said in a speech to the Automotive Press Assn. in Detroit on Thursday. "We have a global manufacturing structure that helps us maneuver in these tough waters."
President Trump imposed tariffs of 27.5% on Chinese auto imports in July. China's Xi Jinping returned fire by lifting levies on American autos to 40%.
Volvo hasn't passed along the cost of the tariffs to customers of the XC60s it imports from China and that is taking a big toll on the carmaker's profits, Gustafsson said.
"We are absorbing the tariffs, and that really is what you saw in our financial results," he said in an interview before the speech. "But we can, under no circumstances, absorb tariffs in the long run. It's huge."
Among the Volvo vehicles that could get caught up in the trade war is the automaker's top-selling XC90 SUV, which Gustafsson called a "profit machine." Starting in 2022, the company will produce the model in Charleston and export it to Europe and possibly China, potentially at a loss, he said.
It's a painful series of adjustments for the carmaker, which just opened the new $1.1-billion plant about 40 miles northwest of Charleston in June. At the time, Volvo said it anticipated employing 3,900 people within five years, once it adds XC90 production.
Tearing up production plans to avoid tariffs has consumed the attention of Volvo management, Gustafsson said.
"This is not easy, it's a big, big, big thing," he said in the interview. "It's extremely painful. I don't want to sit here and smile and say everything is great. Absolutely not. But that's life."
---
Your guide to our new economic reality.
Get our free business newsletter for insights and tips for getting by.
You may occasionally receive promotional content from the Los Angeles Times.