Letter snafu marks Wells Fargo's effort to aid customers forced to buy unneeded insurance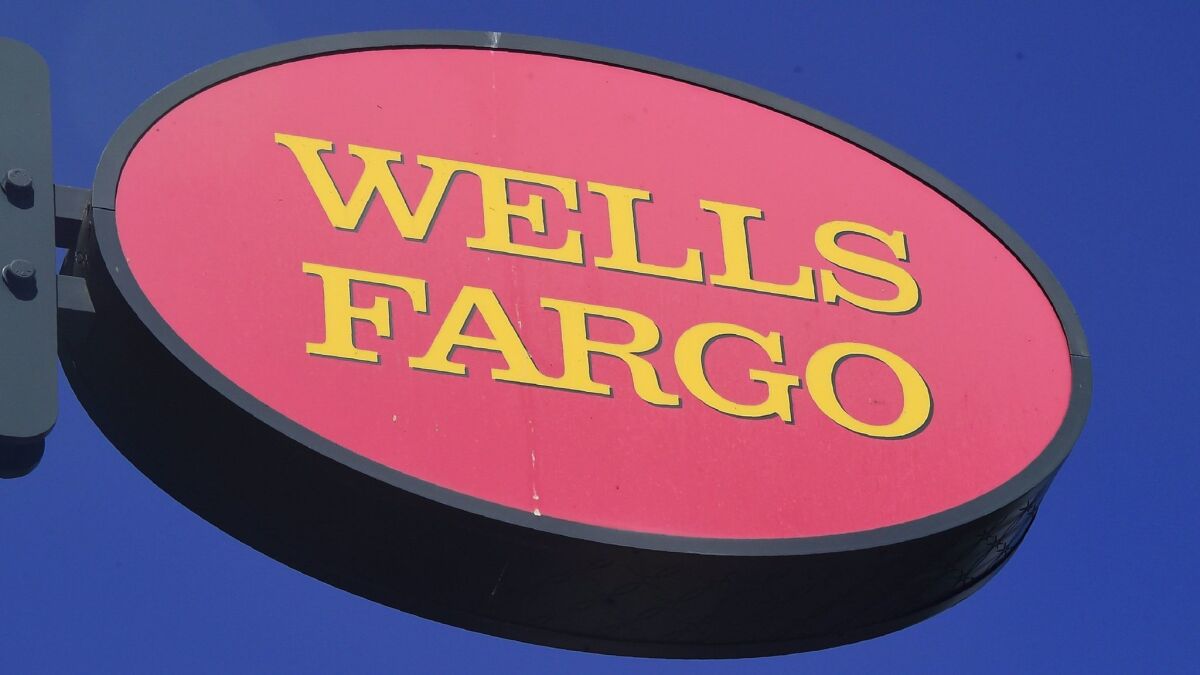 Wells Fargo & Co. has made missteps in its efforts to make amends to customers who were forced to buy unneeded auto insurance.
Bank spokeswoman Catherine Pulley said 38,000 customers received a letter that they did not need and that contained no refund. She said the error was due to a coding mistake caught by the vendor responsible for the communications.
"We will work with our vendor to ensure these customers receive the appropriate communication — including any refunds they're eligible for," Pulley said.
The mistake was first reported Sunday by the Wall Street Journal, which detailed a series of struggles in Wells Fargo's attempts to make things right with customers affected by past sales and lending misconduct.
Pulley also confirmed that Wells Fargo mistakenly sent a check to one person who was not a bank customer.
Wells Fargo has struggled to move past a series of problems with its consumer banking operations that have damaged its reputation. The Federal Reserve last month imposed further penalties on the San Francisco bank, freezing its growth until it can prove it has improved its internal controls. The bank also agreed to replace four board members.
The bank acknowledged last year that it signed up hundreds of thousands of auto loan customers for insurance they did not need. Some of those customers' cars were repossessed because they could not afford both the auto loan and insurance payments. Wells Fargo has said it will pay a total of $80 million in remediation to the affected customers, including cash and account adjustments.
Pulley said initial communications have intentionally focused on accounts with smaller refunds and requests for more information, "so if there are any issues with the process, we can catch them quickly and make adjustments along the way."
"We'll continue working very closely with our vendor and we expect the remediation to be substantially complete by the end of second quarter, 2018," she said.
Wells Fargo also offered refunds to customers last year after acknowledging that its mortgage bankers unfairly charged them fees to lock in interest rates on mortgages. The bank, the country's largest mortgage lender, already has begun refunding some customers who have complained about the fees but is still working out a broader outreach plan for all of the 110,000 affected clients.
The Wall Street Journal, citing people close to the process, said the bank planned to send letters to customers informing them that they must opt into the possible refund, and estimates that half or fewer will open their mail and respond. Wells Fargo spokesman Tom Goyda said that details of the outreach effort were still being worked out but that it would include follow-up phone calls when appropriate and "not just a one-off mailing."
The problems with the auto insurance and the mortgage fees came on top of another scandal. Wells Fargo ended up paying $185 million to regulators and settled a class-action lawsuit for $142 million after admitting that employees opened more than 3 million accounts in customers' names without those customers' knowledge or consent, in order to meet sales quotas.
---
Sign up for the California Politics newsletter to get exclusive analysis from our reporters.
You may occasionally receive promotional content from the Los Angeles Times.