Former Wells Fargo trader alleges pay incentives could have led to foreign-exchange overcharges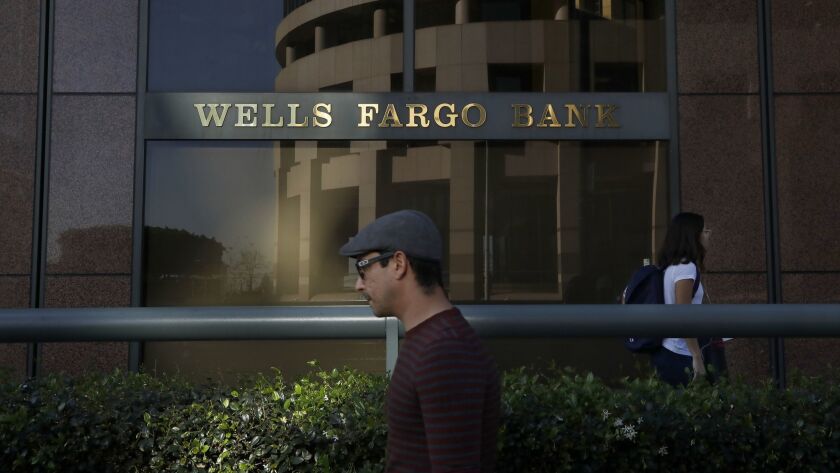 Wells Fargo & Co.'s former top currency trader has sued the San Francisco bank, alleging wrongful termination, saying he was fired last year because he planned to complain to regulators about the foreign exchange desk's incentive-pay system.
Simon Fowles was one of four currency traders fired in October, about the same time that news reports surfaced that federal regulators were investigating the business and one currency transaction in particular made on behalf of Burger King's parent company.
Fowles said he planned to tell the investigators that the compensation system — which provided biannual cash payments for exceeding revenue targets — could result in fraud and clients being overcharged, according to the lawsuit filed in Superior Court in San Francisco last week.
Fowles alleged he "made it very clear he intended to inform federal regulators of the significant ethical, legal and regulatory issues" he had complained about internally and that he was terminated just days before he was supposed to meet with regulators. He is seeking back pay, attorney fees and unspecified damages.
In a statement, Wells Fargo spokesman Ancel Martinez said the bank "strongly denies the allegations in the complaint and will defend itself vigorously in court."
Incentive compensation was also at the heart of the bank's unauthorized accounts scandal, which led to a $185-million settlement with the federal Office of the Comptroller of the Currency and other regulators in 2016.
In that case, workers said the bank's pay system pushed them to meet onerous goals for opening new accounts and selling other services. To get bonuses or keep their jobs, some workers resorted to opening accounts that customers didn't authorize.
Over the last year, the bank acknowledged a handful of additional consumer abuses, such as charging improper fees on some mortgage loans and forcing auto-loan customers to pay for insurance policies they did not need. Last week, the bank acknowledged it may have to pay as much as $1 billion to settle investigations into those and other issues.
But the bank's firing of Fowles and the other bankers, amid reports the OCC was looking into the foreign exchange desk, raised concerns that the bank's problems extended into its commercial side.
The Wall Street Journal reported in November that more than 200 companies were overcharged for foreign currency trades. The bank reportedly refunded $900,000 to Burger King parent Restaurant Brands.
At the time, the bank said it would fix any problems at the unit, which it noted was under new management.
The lawsuit states Wells Fargo may have gotten a better price on the $4-billion Burger King trade than expected but failed to properly share the additional revenue with the restaurant company, prompting inquiries from the U.S. Department of Justice.
In February, the Federal Reserve hit the bank with a new enforcement action, ordering Wells Fargo to cap its growth while it improves its governance practices.
Follow me: @jrkoren
---
Must-read stories from the L.A. Times
Get the day's top news with our Today's Headlines newsletter, sent every weekday morning.
You may occasionally receive promotional content from the Los Angeles Times.