Wells Fargo steered blacks and Latinos toward costlier mortgages, Philadelphia lawsuit alleges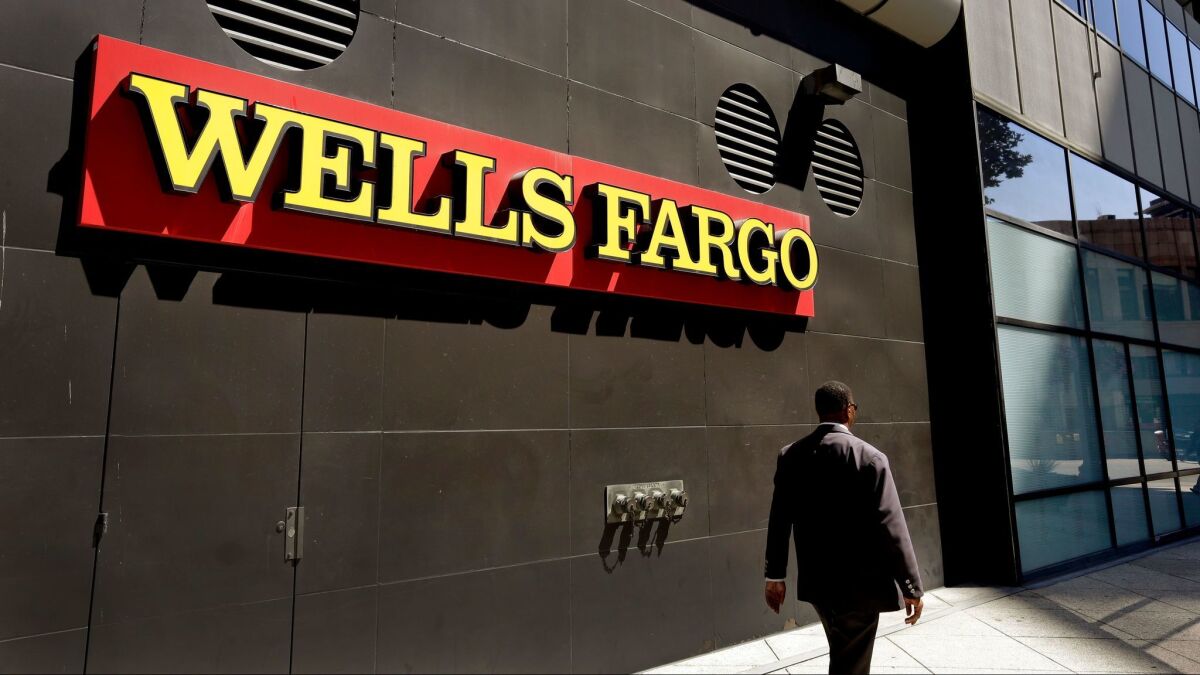 The Washington Post
The city of Philadelphia has sued Wells Fargo, accusing the bank of discriminating against minority home buyers.
The complaint, filed Monday in a federal court in Pennsylvania, alleges that Wells Fargo violated the Fair Housing Act of 1968 by "steering" minority borrowers into mortgages that were more expensive and riskier than those offered to white borrowers, according to court documents.
The lawsuit says Wells Fargo is among the major banks with a "history of redlining" in Philadelphia, a practice traced back to the 1930s that involves denying credit to borrowers in certain communities because of their race or ethnicity.
The complaint says that between 2004 and 2014, African American borrowers were twice as likely to receive high-cost loans when compared with white borrowers with similar credit backgrounds. Latino borrowers were 1.7 times as likely to receive costly loans when compared with white borrowers, the lawsuit claims.
Wells Fargo spokesman Tom Goyda denied the allegations.
"The city's unsubstantiated accusations against Wells Fargo do not reflect how we operate in Philadelphia and all of the communities we serve," said Goyda, in a statement. "Wells Fargo has been a part of the Philadelphia community for more than 140 years and we will vigorously defend our record as a fair and responsible lender."
The filing comes as the bank is still recovering from a sales scandal in which bank employees opened millions of unauthorized accounts in customers' names.
The complaint draws parallels between the accused predatory lending and the problematic sales targets by saying there was a lack of "internal controls" that could have prevented both issues.
Many borrowers also were rejected later when they applied for credit that would have allowed them to refinance those more-expensive loans, according to the complaint. As a result, minority borrowers faced higher rates of foreclosure — a pattern that also hurt the city by leading to lower property taxes and more frequent incidents of vandalism and crime, the lawsuit claims.
Monday's lawsuit comes just two weeks after the U.S. Supreme Court ruled that cities have standing to sue banks for predatory lending practices, on the grounds that the cities also can incur financial damages, such as reduced tax revenue.
In that case, Miami sued Bank of America and Wells Fargo, arguing that discriminatory lending practices led to higher rates of default for minority borrowers.
Miami, represented by the same lawyers handling the Philadelphia case, claimed that the banks in turn caused financial harm to the city by leading to lower property taxes and requiring the city to provide services to struggling borrowers.
Although the Philadelphia investigation has been underway for more than a year, the city waited until after the Supreme Court decision to ensure that it would have legal standing to sue, according to Benjamin Field, deputy city solicitor for Philadelphia.
Wells Fargo has faced similar claims of mortgage discrimination from bank regulators and federal prosecutors.
In 2012, the bank agreed to pay $175 million to settle a case bought by the Department of Justice, which alleged the bank steered thousands of African American and Latino borrowers into loans that were more expensive than those offered to similarly qualified white borrowers.
The Office of the Comptroller of the Currency, the nation's main bank regulator, said at the time it had found evidence of discriminatory lending.
The bank did not admit wrongdoing in that case and said it settled the matter to avoid costly litigation.
News of the Philadelphia lawsuit against Wells Fargo was first reported by Reuters.
Marte writes for the Washington Post. Times staff writer James Rufus Koren contributed to this report.
---
UPDATES:
10:45 a.m.: This article was updated with information about a case settled in 2012.
This article was originally published at 9:35 a.m.