SoftBank's Masayoshi Son eyes majority stake in WeWork for his Japanese conglomerate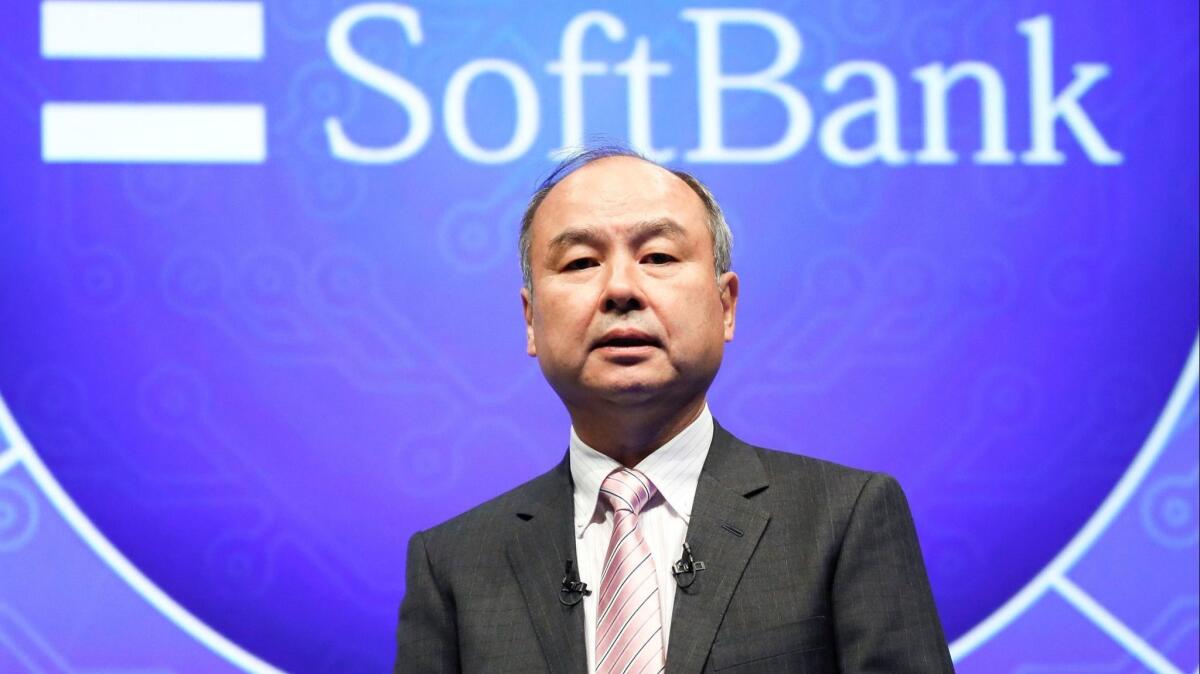 Bloomberg
SoftBank Group Corp. is in talks to take a majority stake in WeWork Cos. as the co-working start-up raises additional capital to accelerate its expansion, according to a person familiar with the matter.
The Japanese conglomerate is likely to invest several billion dollars on top of the $4.4 billion that SoftBank and its Vision Fund put in last year, said the person, asking not to be identified because the matter is private.
The deal may total $15 billion to $20 billion, the Wall Street Journal reported earlier. WeWork, whose most recent fundraising round valued the company at about $20 billion, was seeking to raise more funds at a $35-billion valuation, Vision Fund chief Rajeev Misra said in June.
New York-based WeWork was founded in 2010 on the idea that it could take long-term office leases, redecorate the space, add free beer and coffee, and rent out short-term parcels of office space at a profit to small businesses, start-ups and entrepreneurs. It has since expanded to dozens of countries and now designs and rents offices for larger enterprises. The company said it had $886 million in sales last year.
SoftBank founder Masayoshi Son has been an outspoken supporter of WeWork since making his initial investment. He has encouraged his portfolio companies to use the start-up's co-working spaces and floated the idea of moving SoftBank's own headquarters into its offices. The latest investment would mark a departure from Son's typical approach of having the Vision Fund take non-controlling stakes in industry-leading companies.
"It's not yet clear how this would be reflected on SoftBank's balance sheet, so it should serve as an interesting test case,'' said Tomoaki Kawasaki, an analyst at Iwai Cosmo Securities Co. "Adding a money-losing business would be a short-term negative, but Son has made it very clear that he believes in its growth potential in the long term.''
SoftBank spokesman Kenichi Yuasa and a spokesman for WeWork declined to comment. The Japanese company's shares fell as much as 3.6% in Tokyo on Wednesday, paring gains this year to about 16%.
McBride, Alpeyev and Huet write for Bloomberg.