What Microsoft's really buying in AOL patents deal: Leverage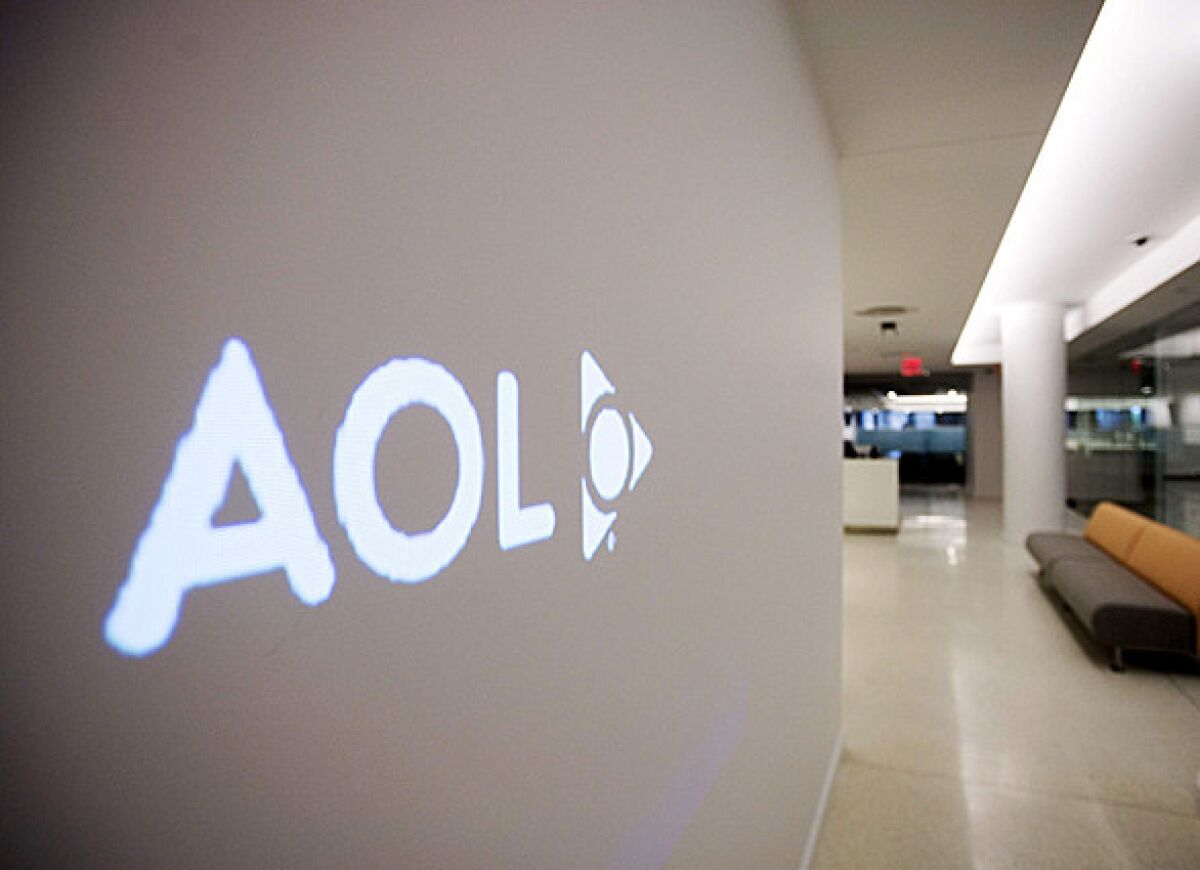 AOL's surprising sale of 800 patents to Microsoft for about $1.06 billion gives the company a cash infusion that Wall Street seems to like. Although neither company is saying what the patents cover, what Microsoft actually bought was leverage.
"Patents are nothing but a license to sue," to exclude others, said Alexander Poltorak, chairman and chief executive of General Patent Corp. A license to sue, but an opportunity to strike a deal. "Only [between] 3 and 4% of patent lawsuits end up in trial," with most ending up in an arrangement beneficial to both companies, he said.
And with a patent portfolio with a billion-dollar sale price, Microsoft has likely bought itself a lot of leverage, Poltorak said. "If AOL got $1.1 billion for selling, these patents must be 10 times as much in the hands of someone who plans to enforce."
While AOL did get a good chunk of change for the patents in the deal announced Monday, they might have made more money in enforcing them, Poltorak said. "On the open market, patents are sold for 10% of their enforcement value."
Still, Maqueries Equities Research calls this a win for AOL investors. "The bottom line is that this is a big win for AOL and shareholders, in our view, as the company generated over $1 billion in value where investors saw little (if any)."
AOL said it plans to pass along some of the sale proceeds to its shareholders. "The combined sale and licensing arrangement unlocks current dollar value for our shareholders and enables AOL to continue to aggressively execute on our strategy to create long-term shareholder value, said Tim Armstrong, AOL's chairman and CEO.
The company says it retains leverage of its own in its remaining portfolio. "We continue to hold a valuable patent portfolio as highlighted by the license we entered into with Microsoft," Armstrong said.
AOL is one of the few companies still around born of the early Internet boom. It was one of the earliest players in the Internet, email, media and social networking. Plus, the portfolio likely contains patents it picked up through its association with Time Warner.
This comes amid a significant patent struggle between Microsoft and Motorola, which is being bought by Google. Microsoft may be able to use the patents it is buying from AOL to cajole a better deal through cross-licensing deals, patent expert Poltorak said.
"AOL ran a competitive auction and by participating, Microsoft was able to achieve our two primary goals: obtaining a durable license to the full AOL portfolio and ownership of certain patents that complement our existing portfolio." said Brad Smith, general counsel and executive vice president, legal and corporate affairs, Microsoft.
While the deal appears to be a win for Microsoft, some experts think the patents should have ended up in other hands.
"I think Google should really have bought these patents because AOL was first to invent many of the chat and other online community functionalities that Google's online services -- not only Google+ but also Google Talk and GMail -- implement," said Florian Mueller, an intellectual property analyst.
Google is gaining a notable portfolio of its own with the purchase of Motorola.
Of course, none of this AOL-Microsoft patent sale is a done deal. It still must pass regulator scrutiny. It's "not at all obvious that this transaction will actually go through," Poltorak said. Deals like this tend to cross two areas of law -- patent and anti-trust. And the Department of Justice will likely take a long, hard look before giving its approval.
RELATED:
A window of opportunity for Microsoft with tablets
Building an app universe comes at a price for Microsoft
EU investigates Motorola after Apple, Microsoft complaints
Sign up for the California Politics newsletter to get exclusive analysis from our reporters.
You may occasionally receive promotional content from the Los Angeles Times.