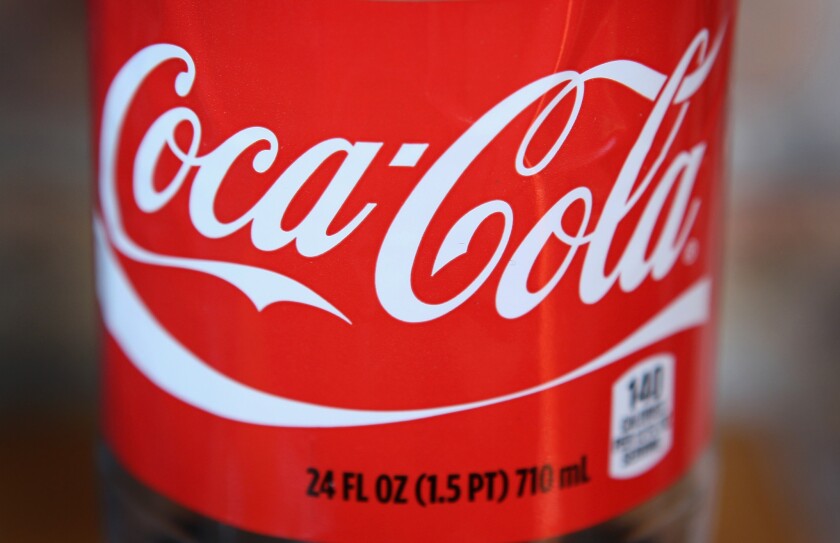 Spotify is hoping that Coke will teach the world to click its play button.
The Swedish digital music service on Wednesday announced a broad-ranging marketing deal withCoca-Cola Co.that could help turbocharge the number of people who are exposed to, and ultimately sign up for, Spotify.
Although the partnership does not involve any money changing hands, both parties describe it as invaluable to their efforts to market their products.
For Spotify, the burgeoning music-streaming service that launched in the United States in July, getting access to Coca-Cola's formidable global marketing engine will come in handy as it expands its international footprint.
Spotify operates in 13 countries, mostly in Europe, but has said it plans to launch its service in additional markets. Future launches could, for example, be promoted via Coca-Cola's beverage containers or advertising campaigns, said Jeff Levick, Spotify's chief marketing solutions officer.
In return, Coca-Cola can now use Spotify's service to instantly add music to its online marketing repertoire. For instance, the drink giant can add songs to its Facebook page via Spotify without having to negotiate licenses for each tune. (Spotify already has financial agreements with major record labels to pay royalties for every song that is played on its digital service.)
"The fact that they're partners with labels was important to us," said Emmanuel Seuge, head of global sports and entertainment marketing for Coca-Cola. "But first and foremost, we just fell in love with the service."
Spotify has 10 million people who use the service at least once a month. Of those, 7 million plug into the free version of Spotify, which is partially supported by ads and is available only through a computer browser. The remaining 3 million or so people pay a monthly fee for a premium, ad-free version of the service that's also available on tablets and smartphones.
Coca-Cola has been one of Spotify's largest advertisers, and Wednesday's announcement does not call for any changes in that arrangement.
---