Verizon Wireless plans to sell coveted airwaves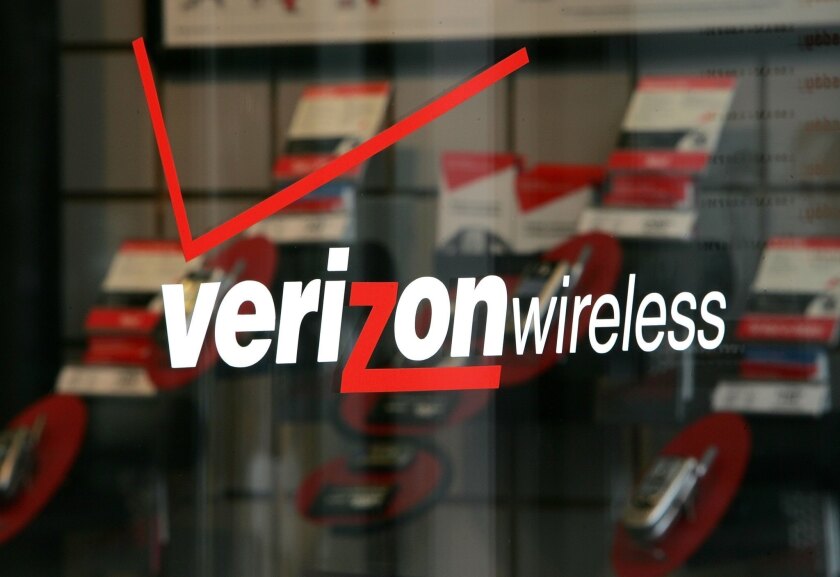 WASHINGTON — Verizon Wireless plans to sell billions of dollars' worth of prime airwaves if regulators approve its planned purchases of new chunks of spectrum primarily from large cable companies.
Verizon, which paid about $4.4 billion in 2008 in a government auction of coveted airwaves in the 700-megahertz band, said it no longer would need that spectrum to deploy its fourth-generation LTE network if the cable deals are approved.
Among the spectrum Verizon plans to sell are swaths covering Los Angeles, New York, Chicago and other major metropolitan areas.
The wireless giant's offer Wednesday was designed to reduce criticism from competitors and public interest groups about its planned purchases from a consortium of Comcast Corp., Time Warner Cable Inc. and Bright House Networks, as well as other acquisitions from Cox Communications Inc. andLeap Wireless International Inc.
The Federal Communications Commission and the Department of Justice are reviewing Verizon's planned spectrum purchases.
The company agreed in December to pay $3.6 billion for the airwaves from the cable consortium, which had planned to use them to enter the wireless business. Verizon also agreed to buy airwaves from Cox, a former member of the consortium, for $315 million and wants approval to swap some spectrum with Leap.
Verizon's intention to sell some of its existing spectrum should help it win approval of the deals, said industry analyst Dave P. Kaut at Stifel, Nicolaus & Co. Other wireless companies would be interested in buying the spectrum, which is considered excellent for carrying wireless data, he said.
"Since wireless operators, large and small, have expressed concern about the availability of high-quality spectrum, we believe our 700-megahertz licenses will be attractive to a wide range of buyers," said Molly Feldman, vice president of business development at Verizon Wireless.
Public Knowledge, a public interest group, said it still opposed Verizon's acquisitions and doubted that the company's offer to sell other spectrum would lead to more wireless competition.
"Verizon is trying to use the mere offer of a spectrum sale to tempt the FCC and the Justice Department into approving the deal with the cable companies, and the agencies should resist the temptation," said Harold Feld, legal director of Public Knowledge.
"Recent history of such spectrum sell-offs shows that when Verizon and AT&T sell off spectrum, it's Verizon who buys AT&T's and vice versa," he said. "Having AT&T buy Verizon spectrum in this instance would do nothing … to help consumers."
Regulators, however, could require Verizon to sell some of its 700-MHz airwaves as a contingency for approving the deals and could bar large participants such as AT&T from acquiring the spectrum.
Verizon said it expected to get approval for its acquisitions by mid-summer.
---
Your guide to our new economic reality.
Get our free business newsletter for insights and tips for getting by.
You may occasionally receive promotional content from the Los Angeles Times.