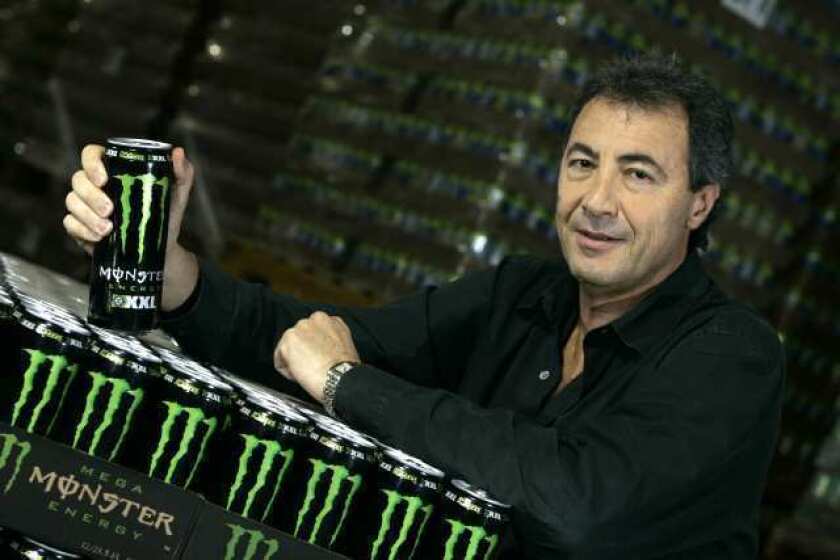 Coca-Cola Co. said it is not in talks to acquire Corona-based energy drinks maker Monster Beverage Corp., despite rumors to the contrary that caused Monster's stock to spike on Monday.
A Wall Street Journal story that said Coca-Cola had its eye on buying Monster caused shares of the smaller company, which have nearly doubled in the last 52 weeks, to spike more than 27% from Friday's $65.53 close to $83.31 around noon in New York.
But Monday afternoon, Coca-Cola issued a statement denying the report. Monster stock immediately tanked, closing down 0.8% at $65 a share.
"We are always in contact with Monster to maximize the value of our commercial arrangements," Coca-Cola said, referring to the two companies' distribution deals. At this time, we are not in discussions to acquire the Monster Beverage Corporation. We continue to review the best ways to maximize the value of our relationship."
The energy drinks market, however, is an attractive one. Monster, which changed its corporate name in January from Hansen Natural Corp., pulled in $1.7 billion in revenue last year -- a 31% increase.
The company said growth of its Monster drinks have outpaced the rest of the energy drink category, which includes competitors such as Red Bull. The $8-billion market grew 16% last year.
RELATED:
Starbucks to make Refreshers energy drinks
---