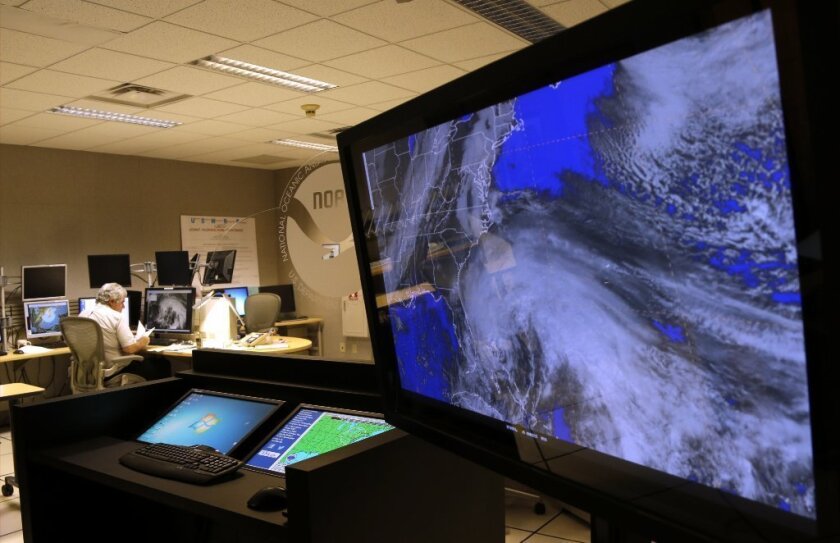 WASHINGTON -- The National Weather Service's website for the Eastern part of the U.S. went down Tuesday as the remnants of Hurricane Sandy continued to pound parts of the region.
"The web servers that normally support the eastern part of the United States have experienced a systems failure," said a message at the top of the region's website. "We are currently working to resolve the problem."
Instead of up-to-date weather information, the site posted what it called "temporary information" about weather conditions in the region.
The information, such as current weather conditions and forecasts, was last updated at 1 p.m. Eastern time Tuesday. National Weather Service websites for other regions of the country were working fine.
The Eastern region headquarters is in Bohemia, N.Y., a suburb of New York City, which was hit hard by the storm.
It could not immediately be determined if the website problems were caused by power failures or other storm damage, or simply because the site was overloaded by people seeking information on the storm.
A National Weather Service spokeswoman in Washington was trying to get more information Tuesday afternoon.
ALSO:
U.S. stock exchanges to reopen Wednesday
Nearly 14,000 flights canceled because of Hurricane Sandy
Feds hopeful Hurricane Sandy won't delay Friday's jobs report
---