Microsoft unveils 'refined blend' of Windows to address criticism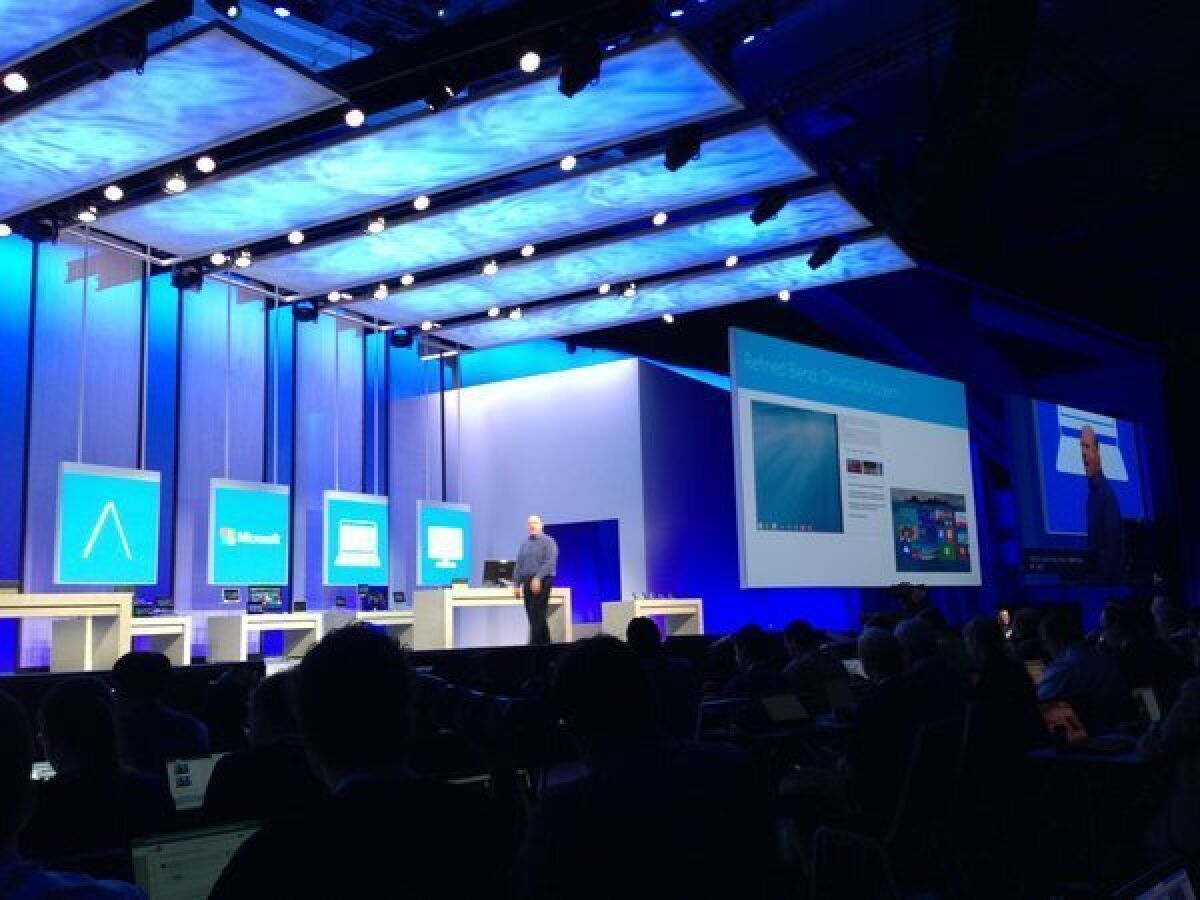 SAN FRANCISCO -- Taking the stage at Microsoft's developers conference, Chief Executive Steve Ballmer on Wednesday revealed a new version of Windows that offers what he called a "refined blend" of the traditional desktop and its new touch-focused operating system released last year.
"We pushed boldly in Windows 8," Ballmer said. "And yet what we found is that we got a lot of feedback from users. If I were put it in coffee terms, they said, 'Why don't you refine the blend here?' Let's go re-mix the desktop experience and the modern interface."
In Windows 8.1, available later this year, Ballmer said the Start button will return and that users will be able to boot directly to the old desktop look.
PHOTOS: Top smartphones of 2013
That announcement brought a round of applause from the developers in the audience.
Ballmer said the revamp came after listening to feedback from users in the eight months since Microsoft revealed the dramatic new interface.
Windows 8 was designed to reposition the operating system for mobile devices. Its "live tile" design was a radical departure, one that was met with criticism, especially when sales of PCs plummeted earlier this year.
Ballmer said Microsoft was making progress with its App Store, where there are now more than 100,000 apps available. And he said Facebook and Flipboard would be announcing new versions of their apps for Windows 8 devices.
But he also emphasized that the traditional Windows operating system had "millions" of applications already in use by customers. And he said Microsoft wanted to make it easier for users to find those applications.
In a demonstration, Julie Larson-Green, vice president for Windows, showed how users can boot to the desktop, but also open a window that shows app tiles floating over the traditional desktop.
"We love the desktop," said Larson-Green. "And we've been making refinements to the desktop."
Ballmer also said he remains excited about the future of Windows 8. He noted that while the new operating system was all about "touch, touch, touch, touch, touch," only a handful of partners had brought out touch-enabled Windows 8 devices last holiday season.
Already, he said the number of touch-enabled Windows 8 devices is exploding. And he said surveys showed that customers who bought Windows 8 touch-enabled devices were more satisfied than those who bought machines with Windows 7.
The company also introduced a smaller version of the Windows 8 tablet, though it didn't give any specs initially. Ballmer said that, like for all of Windows' mobile devices, the advantage would be the ability to run productivity applications as well as entertainment apps.
"It's a very small tablet," Ballmer said. "It's a full Windows 8 device. This small tablet form factor will be very important. We're going to see a proliferation of smaller devices in the coming months."
ALSO:
Tablet owners better informed -- according to tablet owners
Downloading apps outside Google Play is risky for Android users
Square leaps beyond payments to commerce with online marketplace
Sign up for the California Politics newsletter to get exclusive analysis from our reporters.
You may occasionally receive promotional content from the Los Angeles Times.