Column: Vision insurers have rigged the market to get you to buy their glasses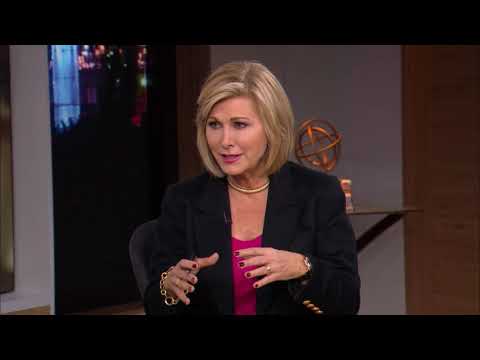 L.A. Times Today airs Monday through Friday at 7 p.m. and 10 p.m. on Spectrum News 1. 
People tend to think of the vision plans offered by employers as being like any other health insurance. They're not.
The reality is that vision plans, headed by market leaders VSP and EyeMed, are primarily discount programs intended at least in part to promote sales of eyewear affiliated with each company.
"The vision plans expect you to get patients in, get them out, sell them glasses," said Myles Zakheim, an optometrist with offices in Brentwood, Beverly Hills and Hollywood. "Their goal is to push as much product as they possibly can."
Other health insurers may steer patients to specific drugs, say, but that's because they have sweetheart deals with the drugmakers, not because the insurers themselves manufacture the drugs.
"It's an incredible conflict of interest," said E. Dean Butler, who founded both EyeMed and LensCrafters but is no longer involved with either business. He currently works as an optical-industry consultant.
"The vision plans are manipulating the market for their own benefit," Butler told me. "Optometrists have lost control of their own profession."
Many optometrists and opticians say they feel squeezed by the vision plans.
They want to do right by patients. At the same time, they're mindful that steering customers to particular frames can result in larger reimbursements — which the patient likely isn't aware of.
"It's been like this for a long time," said Norm Steinberg, owner of City Eyes Optometry in Sherman Oaks. "The plans want people to buy their own frames."
This is another aspect of how the eyewear industry is characterized by consolidation, self-interest and price-fixing, with the biggest players doing all they can to stifle or eliminate competition.
As I've previously reported, if you wear designer glasses, it's likely you're wearing frames made by a single company: EssilorLuxottica. The company's owned and licensed brands include Armani, Brooks Bros., Burberry, Chanel, Oliver Peoples, Persol, Polo Ralph Lauren and Ray-Ban.
EssilorLuxottica also runs LensCrafters, Pearle Vision, Sears Optical, Sunglass Hut and Target Optical. And, yes, EyeMed Vision Care.
VSP, aka Vision Service Plan, owns Marchon Eyewear, which controls or holds licenses for Altair, Calvin Klein, Karl Lagerfeld, LaCoste, Nautica, Nine West, Nike and other brands.
VSP also is following EyeMed into the world of brick-and-mortar retailing. The company said last week it soon will open three stores in Chicago to see how consumers respond.
It said Monday that it's partnering with Maui Jim eyewear to offer special discounts as part of a program "designed to provide VSP network doctors with greater opportunity for more patient flow and increased revenue."
Butler described to me a system by which the big vision plans try to influence where you shop and what you buy, in some cases by greasing the palms of optometrists and opticians to boost sales of their own products.
He said the plans often shortchange optometrists in reimbursing for eye exams, with payments as low as $50. This keeps optometrists focused on sales of high-priced frames and lenses to cover overhead and meet expenses.
Even then, there may be more going on than meets the eye.
Let's say you're a VSP member. Let's say you're interested in both a Calvin Klein frame and a similar pair of Ralph Lauren specs.
You may not know that Calvin Klein is affiliated with VSP. Ralph Lauren is affiliated with EyeMed. The optician will receive a larger reimbursement from VSP if he or she can get a plan member to buy a VSP-linked frame.
"Of course they'll emphasize the Calvin Klein in that case," Butler said. "They'll make more money."
Not much more, maybe a few bucks. But over time, that adds up.
If you're like me, you're probably reflecting at this moment on all the times an optometrist or optician said, "Those are totally you," or words to that effect.
You're probably wondering if the glasses were in fact less you and more them — that is, more for the store's benefit than your own.
I spoke with more than a dozen optometrists and opticians. They told me that Rancho Cordova-based VSP, which is by far the largest vision-benefit provider with nearly 90 million members, is the most aggressive at promoting its own brands with payments to opticians.
Ohio-based EyeMed, which has 46 million members, uses its market power mainly to steer people to its own LensCrafters stores, where most if not all frames and lenses are made by parent company EssilorLuxottica, or to shops that feature EssilorLuxottica frames.
I ran a search on EyeMed's site for service providers in my L.A. ZIP code. Of the 20 results that came up on the first page, five were for LensCrafters locations; four were for Eyexam of California facilities, which are located in LensCrafters stores; and every one of the others was an independent optician carrying EssilorLuxottica frames.
All health insurers have their own networks of doctors. But they generally don't also run the hospital you're visiting or manufacture the medical equipment used. (Kaiser Permanente operates sort of like that, but it's structured to create savings for patients, not to inflate prices every step of the way.)
And when it comes to frames and lenses, prices routinely are marked up by as much 1,000% for no better reason than because there's so little competition and transparency in the eyewear market.
Jace Duval, a VSP spokesman, said the company is "focused on providing value to VSP members and opportunities to our network doctors — private-practice optometrists — who choose what products they offer to their patients."
He said VSP can provide "more value" to members by giving deeper discounts for the company's own frames. He also acknowledged that optometrists receive larger reimbursements for selling VSP's Marchon eyewear and affiliated brands.
"If the patient decides to apply their benefit towards one of those frames, the doctor's payment is adjusted to reflect the enhanced benefit level," Duval said.
An EyeMed spokeswoman, who insisted it's company policy not to be quoted by name, said that "EyeMed members are not incentivized under their EyeMed vision benefit to shop at LensCrafters," although my provider search suggests otherwise.
Unlike VSP, though, EyeMed doesn't offer optometrists extra cash for pushing affiliated frames.
"EyeMed offers the same reimbursement to the provider regardless of whether he or she is selling a Luxottica product or a non-Luxottica product," the spokeswoman said.
Nevertheless, just about every optometrist and optician I spoke with said he or she feels pressure to stay in good with the vision plans by emphasizing frame sales. Plan members can account for more than 75% of customers at many independent shops.
"It's a totally rigged market," said the manager of one West L.A. optical shop, who called back shortly afterward pleading with me not to use his name. "I'll get in trouble with VSP and EyeMed," he said.
He and others confirmed that their shops will promote brands that offer the biggest payoff, typically without the customer knowing.
High-end optical shops featuring independent brands, such as Salt or Garrett Leight California Optical, tend to be the exception. "Other places do that, but not us," Andrea Diaz, an optician at Playa Vista's Runway Optometry, said of pushing particular frames on customers.
Butler, 74, established LensCrafters in 1983. He told me he started EyeMed a few years later after seeing how VSP dominated the market for vision plans.
The original idea wasn't to use EyeMed as a way to move frames. "It was to prevent VSP from controlling everything," Butler said.
Things changed after Luxottica bought out LensCrafters' parent company, U.S. Shoe Corp., in 1995. EyeMed soon became a key piece of a vertically integrated business that controls everything from vision coverage to the retail store and glasses offered.
"It's an unethical way to do business," Butler said of the vision plans. "It should not be legal for an insurer to be involved in selling goods. Insurers should be independent of manufacturers."
At the very least, potential conflicts should be clearly disclosed.
I suggest state lawmakers look at a rule requiring a posted notice that says some eyewear brands may have a business relationship with a particular vision plan, and that opticians may have a financial interest in favoring one brand over another.
That's not to say Calvin Klein glasses (affiliated with VSP) are better or worse than Ralph Lauren glasses (affiliated with EyeMed).
But if there's more at stake than just which one looks better on me, I want to know.
If an optician is getting a bigger paycheck for selling me one or the other, I want to know.
Scratch that. I have a right to know.
It's high time lawmakers opened their eyes to that fact.
David Lazarus' column runs Tuesdays and Fridays. He also can be seen daily on KTLA-TV Channel 5 and followed on Twitter @Davidlaz. Send your tips or feedback to david.lazarus@latimes.com.