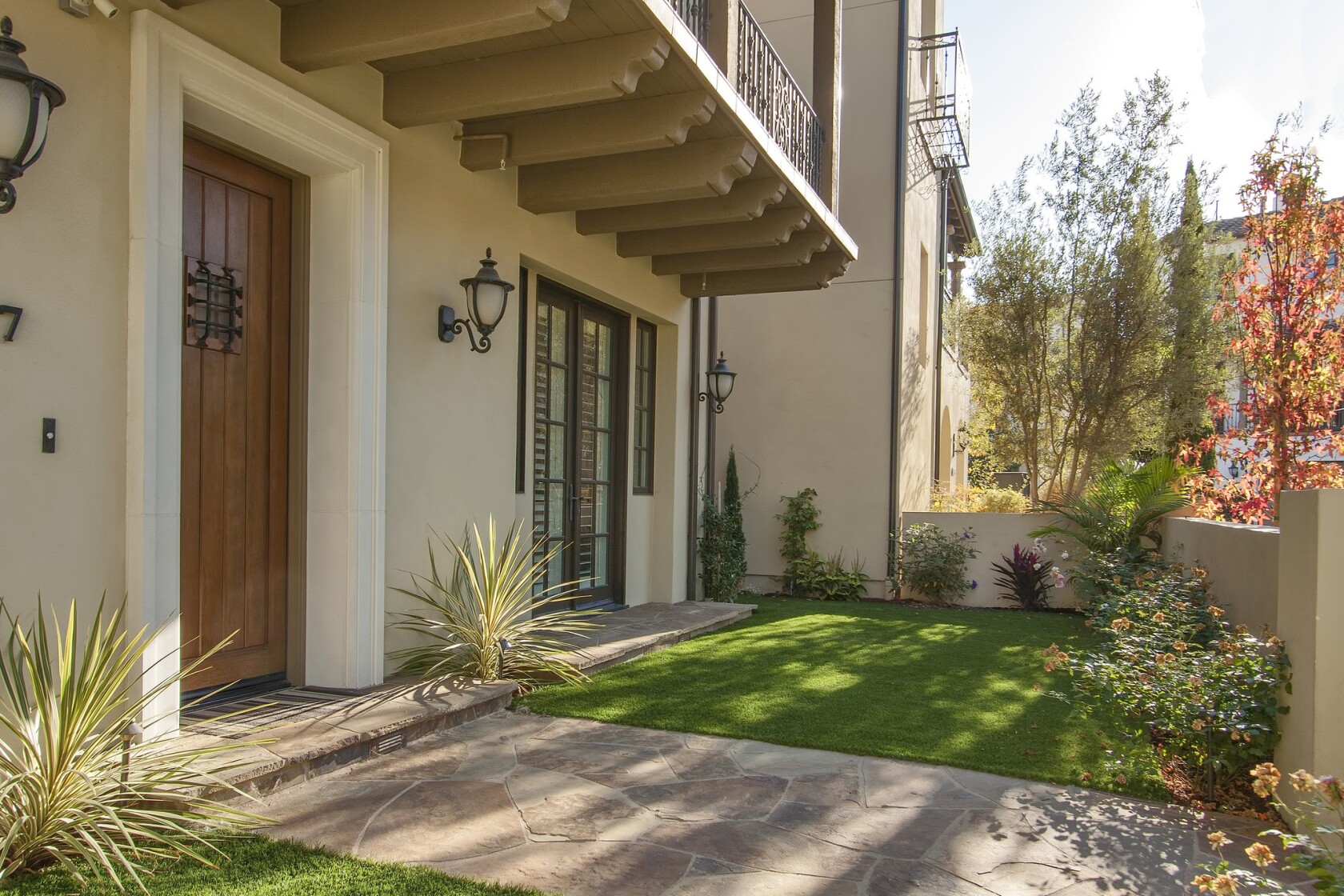 The three-story house was built in 2007.
(Andrea Gadioma)
Among the house's features are high ceilings, hardwood floors and interior archways.
(Andrea Gadioma)
The open-plan kitchen has stainless-steel appliances and a pantry.
(Andrea Gadioma)
The house features 3,766 square feet of living space.
(Andrea Gadioma)
The master bedroom shower, which bears the couple's first initials, was redesigned to accommodate their height.
(Andrea Gadioma)
Candace Parker, who plays for the L.A. Sparks, and her husband, pro basketball player Shelden Williams, have listed their home in Playa Vista at $1.499 million.
The Mediterranean-style three-story house, built in 2007, features a den/office, a bar, four bedrooms, three full bathrooms and two powder rooms. There are 3,766 square feet of living space.
The pair reworked the master bedroom shower to accommodate their height and personalized it by adding their first initials in tile.
Parker, 27, won the Women's National Basketball Assn. most valuable player award in 2008 and again this year. She also plays for the UMMC Ekaterinburg team of Russia. Williams is a power forward with Tianjin Ronggang of China.
Grandest pool around? Malibu has it
The home's proximity to the airport has made it a convenient base of operations for the couple. Parker described the location as "a great environment to raise our daughter and walk our dogs."
Williams bought the property in 2008 for $1.779 million, public records show.
Kofi Nartey of The Agency is the listing agent.
ALSO:
Kent Kresa sells Beverly Hills estate for $27.5 million
Madonna sells her mansion in Beverly Hills for $19.5 million
---