Shavo Odadjian puts home up for sale in Woodland Hills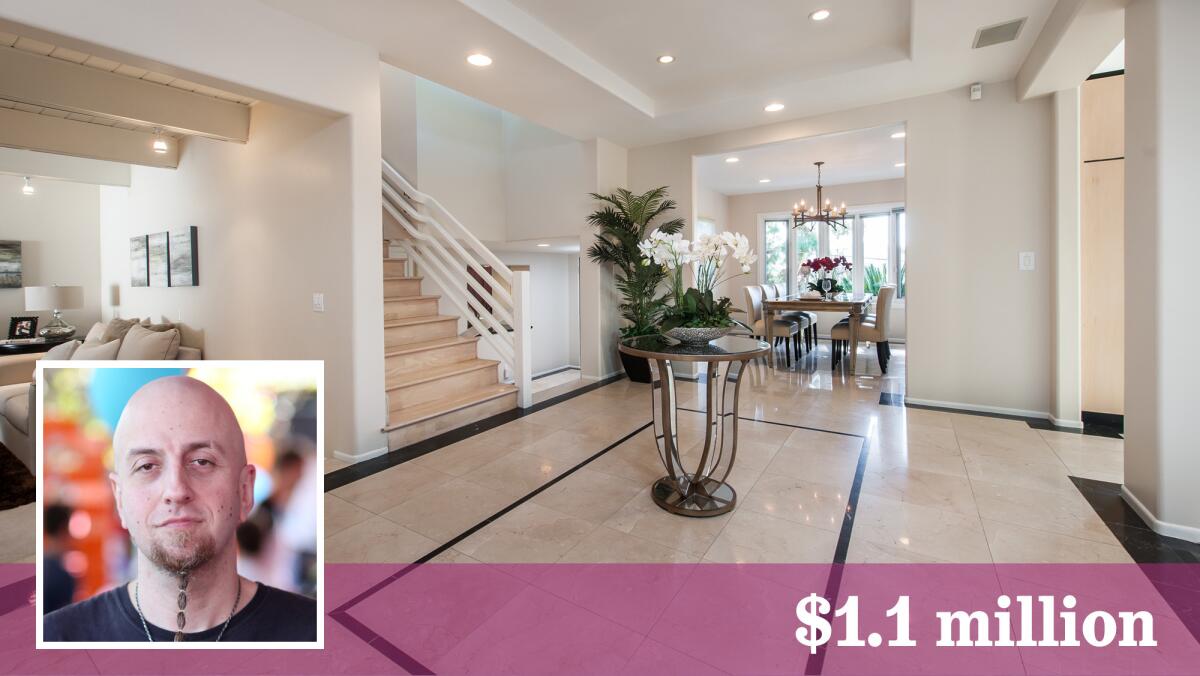 "Boom!" Shavo Odadjian of System of a Down, the Grammy-winning metal band with a penchant for one-word song titles, has listed his Woodland Hills home at $1.1 million.
Designed for entertaining and family living, the Traditional-style house was built in 1964 and has hillside and mountain views. The 3,424 square feet of living space includes a living room with a fireplace, a family room with a wet bar, five bedrooms, four bathrooms and two fireplaces.
A swimming pool with a spa, an outdoor kitchen, a fire pit and decks complete the quarter-acre of grounds. There's a three-car garage.
Odadjian, 40, recently started hosting his own radio show, iHeartsHaVo, on Iheartradio.
The accomplished bassist also directs and film edits Rod Serling-esque music videos. DJ DecompozeR, as he is also known, has worked with Achozen and George Clinton of P-Funk.
He bought the house in 2002 for $690,000, public records show.
Twitter: @LATHotProperty