Nissan recalls over 800,000 SUVs because of defect that can cut off engine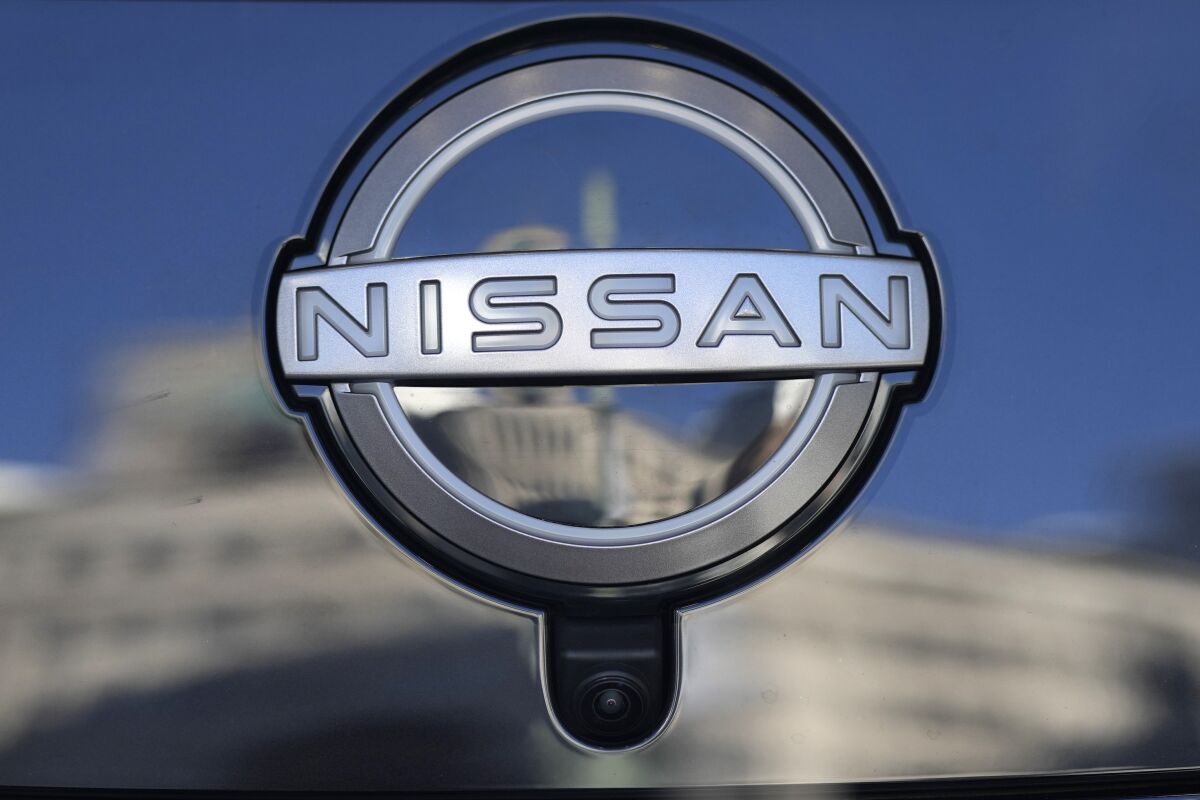 Nissan is recalling more than 809,000 small SUVs in the U.S. and Canada because a key problem can cause the ignition to shut off while they're being driven.
The recall covers certain Rogues from the 2014 through 2020 model years, as well as Rogue Sports from 2017 through 2022.
Nissan says the SUVs have jackknife folding keys that may not stay fully open. If driven with the key partially folded, a driver could touch the fob, inadvertently turning off the engine.
This can cause loss of engine power and power brakes, and the air bags might not inflate in a crash.
The company says it's not aware of any crashes or injuries caused by the problem.
Tesla has temporarily stopped rolling out its $15,000 driver-assistance system until it addresses issues that led the carmaker to recall almost 363,000 vehicles.
Nissan hasn't come up with a fix yet. Owners will be notified in March with an interim letter telling them not to attach anything else to the key ring. Then they'll get another letter telling them to take their SUVs in for repairs. The automaker says owners with keys that won't stay in the open position should contact their dealers.

Sign up for the California Politics newsletter to get exclusive analysis from our reporters.
You may occasionally receive promotional content from the Los Angeles Times.