If you import from China, you know it's Chinese New Year -- because business grinds to a halt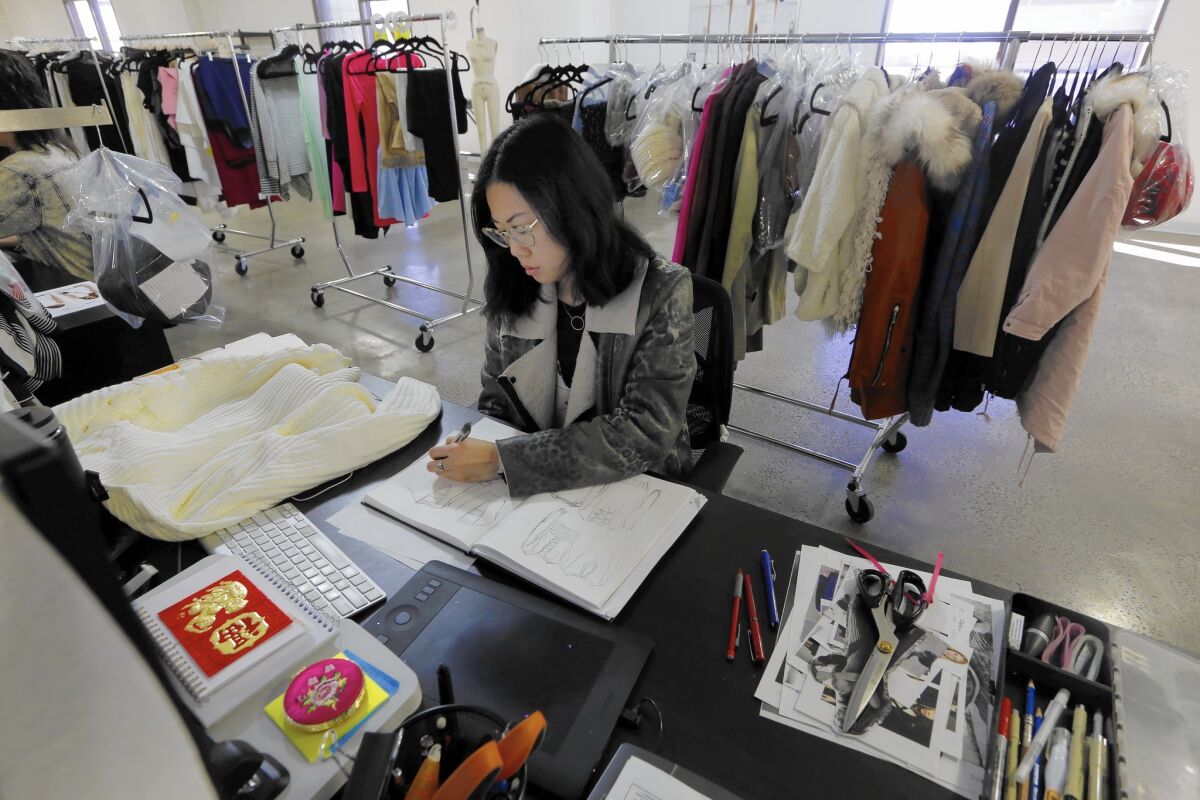 Lia Sagehorn couldn't tell you if the upcoming Chinese spring festival marked the Year of the Monkey or the Year of the Woolly Mammoth.
What the director of production at a local clothing brand does know is that for a few weeks her factories in China will be incommunicado. That means no shipments, no calls, not even an email.
The holiday, which lands on Monday this year, is the Chinese equivalent of Christmas, Thanksgiving and the Super Bowl rolled into one. Factories in the world's biggest exporting nation close their doors and workers pile onto buses and trains to head home in the largest annual human migration on Earth. Business and trade grind to a halt.
See more of our top stories on Facebook >>
So while people in China are eating dumplings, shooting fireworks and doling out lucky money, Sagehorn and her team use the downtime to partake in lunar new year traditions of their own — namely cleaning, organizing and holding workshops to bring everyone up to speed. They also plan field trips to local cutting houses and sample rooms.
"We're pretty much shut down for the next three weeks," said Sagehorn, who works for Tobi, an online-only retailer with offices in Los Angeles and South San Francisco that specializes in young women's fashion. "You've got to get everything done before Chinese New Year."
When you're tethered to manufacturers in China like Sagehorn is — the vast majority of Tobi's merchandise is imported from China — you have to observe Chinese holidays as if they were on your home turf. Tobi's employees have gotten so used to the schedule that they've already circled the date of Chinese New Year 2017 and are adjusting their plans "one year in advance," Sagehorn said.
The ripple effect has grown ever more pronounced since China opened up to the world more than three decades ago and transformed itself into an exporting powerhouse.
In Los Angeles, countless clothing retailers, electronics distributors and toy sellers rely on China for the bulk of their goods. In 2015, imports from China through the ports of Los Angeles and Long Beach totaled an estimated $162.7 billion, by far the largest source of imported goods through the two ports, said Jock O'Connell, an international trade economist with Beacon Economics. Also, roughly $20.3 billion in imports from China arrived at Los Angeles International Airport last year.
Economists and analysts typically dismiss Chinese economic data during the spring festival months of January and February (the lunar calendar makes the holiday a moving target each year) because of the shutdown. Financial markets also see big dips in activity, contributing to distorted numbers.
On average since 2010, the value of imported goods from China through the L.A. and Long Beach ports has been 17.3% below January levels before rising 3.3% from February to March, O'Connell said.
This year's holiday officially lasts from Sunday to Feb. 13 in China. But the disruption is felt in the weeks before and after too.
Big companies that have been doing business with China for years know this and come prepared. They leverage strong relationships with their contract manufacturers to ensure that they get first dibs on production capacity prior to the new year. That's crucial because buyers clamor for extra orders to overcome the shutdown, but factories only have so much equipment and manpower.
"The bigger you are, the more [factories] can accommodate you," said John Cornish, western area general manager for DHL Express U.S.
China is one of DHL's three biggest markets. Come Chinese New Year, that changes dramatically as much of the company's logistical equipment there idles for the holiday.
SIGN UP for the free California Inc. business newsletter >>
Cornish says he reminds small and medium-size companies to plan ahead. Some factories close a week or more before the official holiday begins. Others mentally check out even earlier — evident in the diminished quality of some products that time of year.
When the holiday is over, it can take a week or more for manufacturers to get back into the swing of things.
That's complicated by the fact that so many Chinese workers use the spring festival to look for new jobs. That means factories need to train new employees on their lines. And American buyers often find they're dealing with new Chinese sales representatives when work resumes.
"I don't think people here fully appreciate how things start ramping down a couple weeks in advance of the holiday and don't ramp back up until two or three weeks after," said John Frisbie, president of the U.S.-China Business Council in Washington.
Typically, there's a surge in sea cargo traffic six to eight weeks prior to Chinese New Year, better known as spring festival in China. But that traffic is down this year, O'Connell said.
He blamed the slowing Chinese economy and diminished demand for imports because e-commerce retailers overstocked during the American holiday season.
"It was a weird confluence," O'Connell said.
If you're wondering whether dealing with China is worth the New Year's hassle, consider this: There isn't much of an alternative.
The lunar calendar is at least partially observed across Asia, particularly wherever there's a Chinese diaspora. In Vietnam, an emerging manufacturing hub, there's Tet. In South Korea, they celebrate Seollal. That results in some degree of supply-chain slowdown no matter where you go.
"If you go to Korea and ask me what is the biggest holiday, I would say Chinese New Year, not regular [Gregorian calendar] New Year," said Sung Won Sohn, an economist at Cal State Channel Islands.
Moreover, U.S. businesses know that China — for all the ups and downs of its broader economy — can't be beat when it comes to its export sector's logistical infrastructure and cheap cost of labor. A one-month layoff is a small price to pay.
"If I'm making a power bank, the factories I'm dealing with may do most of the assembly, but they also need to secure battery cell, screws and plastic" suppliers, said Max Levy, a product manager for Hypercel Corp., a Valencia manufacturer and distributor of mobile device accessories.
"If that country doesn't have all that nearby, they won't offer the same pricing and tariffs. That's China's competitive advantage."
Twitter: @dhpierson
MORE ON CHINESE NEW YEAR
Chinese New Year meals in L.A. aren't strictly traditional
Ring in the lunar new year with a barrel of monkey merchandise
Chinese New Year: Las Vegas' dazzling displays for Year of the Monkey
---