Out with the goat, in with the monkey! The Chinese Lunar New Year begins Monday and this is the year of the fire monkey, associated with the ninth zodiac animal sign and the element of fire. In celebration, luxury brands such as Louis Vuitton, Paul Smith, Michael Kors, Estée Lauder and Chopard have created special designs dedicated to the mischievous monkey.
Then there is Julius the Monkey, the iconic wide-mouthed critter championed by California-based Paul Frank Industries, who just may be the best-known primate in fashion circles. Let's just say that walking around with a monkey of any sort on your back is considered a good thing this year. Here, a dozen monkey-inspired styles (one for every month) double as good luck talismans.
In other monkey business, beginning Thursday, the Beverly Center will feature a traditional Wishing Tree in honor of the Chinese New Year and offer gift cards on purchases over $500. The Grove in L.A. and the Americana at Brand in Glendale showcase Chinese décor through Feb. 20. Santa Monica Place will celebrate with festivities on Feb. 12 and 13 that highlight traditional music, dance, crafts and entertainment.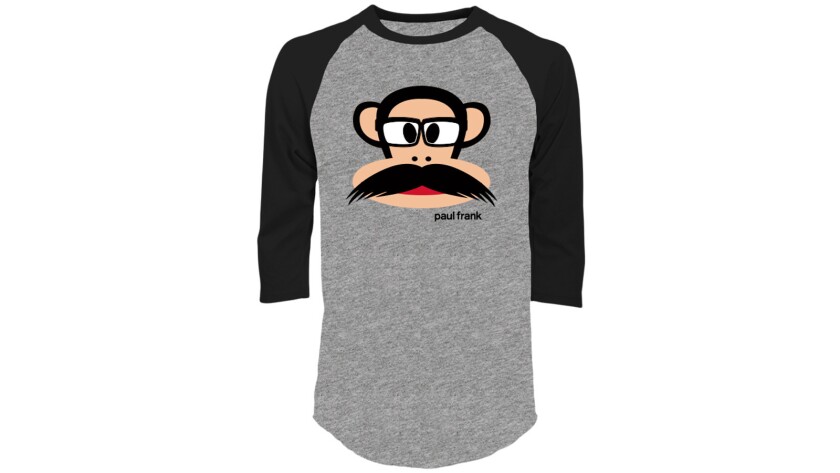 Paul Frank unisex raglan T-shirt featuring Julius the monkey, $24 at shop.paulfrank.com
Gucci golden metal monkey earrings with glass pearls, $460 at gucci.com
Chopard 18-karat rose gold L.U.C XP Urushi watch with lacquer painted dial and alligator leather strap, $24,290 at the Chopard boutique in South Coast Plaza, (714) 432-0963, chopard.com
Michael Kors suede monkey key chain, $48 at michaelkors.com
Paul Smith cotton twill monkey-patterned button-down shirt with shell buttons (women's version also available), $325 at Paul Smith in West Hollywood, (323) 951-4800, paulsmith.co.uk
Louis Vuitton leather and brass Vuittonite Monkey Crew necklace with gold finish and Swarovski crystals, $1,990 at us.louisvuitton.com
Estée Lauder limited-edition Year of the Monkey mirrored compact with Swarovski crystals, filled with Lucidity Translucent pressed powder, $150 at Saks Fifth Avenue stores, esteelauder.com
FOR THE RECORD
Feb. 4, 5:40 p.m.: An earlier version of this post included a photo of the wrong Estée Lauder compact. It has been replaced with a photo of the correct item.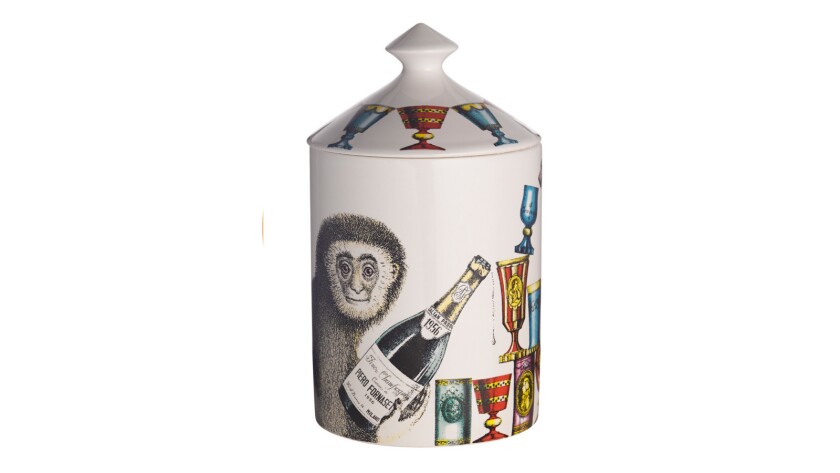 Fornasetti hand-poured Scimmie candle with top notes of thyme and lavender in handcrafted monkey-adorned ceramic vessel, $175 at barneys.com
David Webb 18-karat gold Hugging Monkeys ring with cabochon rubies, $8,700 at David Webb in Beverly Hills, (310) 858-8006
Sydney Evan 14-karat yellow gold and diamond pavé monkey charm on faceted carnelian bead bracelet, $1,080 at sydneyevan.com
Tory Burch leather cross-body monkey handbag, $245 at Tory Burch in Santa Monica Place, (310) 393-4690, toryburch.com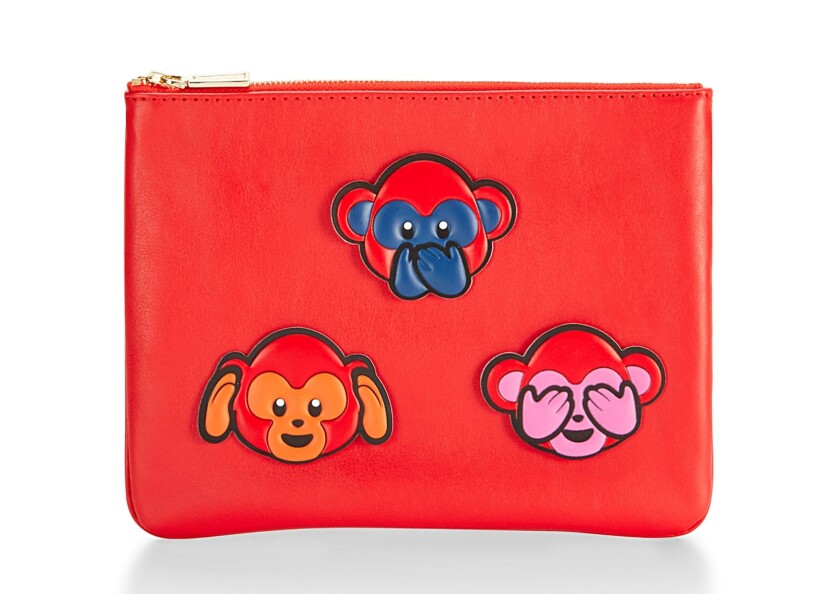 Rebecca Minkoff leather Chinese New Year pouch with sticker set, $85 at Rebecca Minkoff in West Hollywood, (323) 451-7414, rebeccaminkoff.com
ALSO:
China's spring festival by the numbers
Las Vegas' dazzling displays for Year of the Monkey
---