Microsoft follows Netflix in bolstering parental leave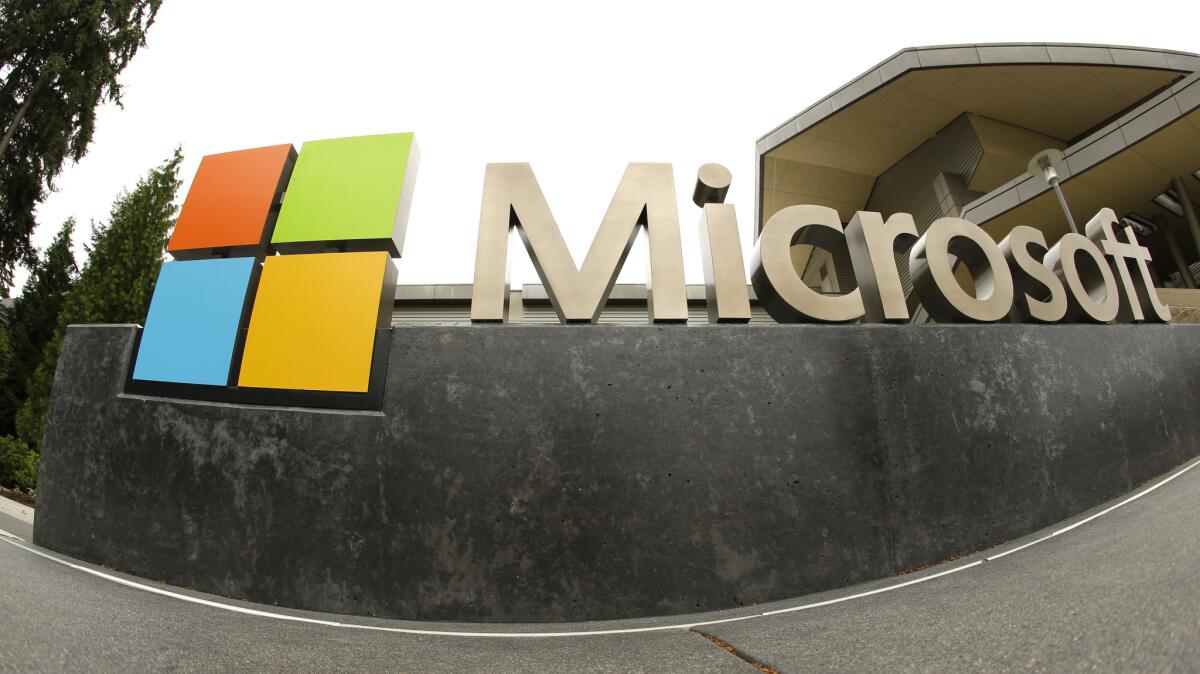 A day after Netflix said it would substantially boost paid leave time for new parents, Microsoft announced that it too is enhancing its benefits.
The software company said Wednesday that it would begin offering mothers and fathers full payment for 12 weeks of leave. Under its current policy, new parents may receive only four paid weeks in that period. Benefits for birth mothers, which offer an additional eight weeks of paid leave, will remain the same.
"For these parents to bring their best every day, they need time to take care of themselves and their family," said Kathleen Hogan, the executive vice president for human resources, in a blog post. The new policy will begin in November.
Many tech companies have bolstered their parental leave policies in recent years, according to a recent survey by the Atlantic. Google offers biological mothers up to 22 months of paid leave, and Apple, 18 months. Facebook offers four months to both mothers and fathers. On Tuesday, Netflix announced that it would offer new parents up to a year of paid leave.
Twitter: @dainabethcita