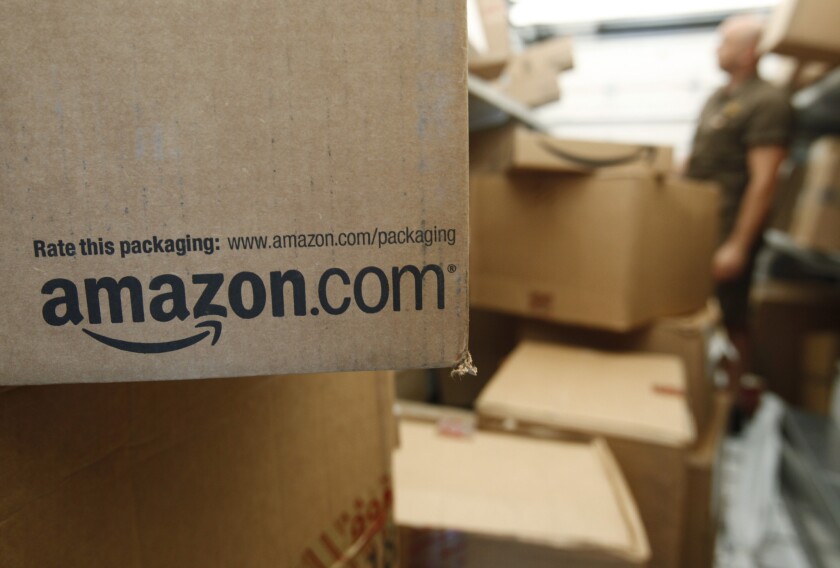 Amazon.com has sent out invitations to members of the media for an April 2 event at which the company is expected to unveil a video-streaming device.
The online retailer is scheduled to hold the event in New York at 8 a.m. PDT, according to a screenshot of the invitation posted by Business Insider. The event is to be led by Peter Larsen, vice president of the company's Kindle division.
"Please join us for an update on our video business," the invitation reads.
VIDEO: Unboxing the HTC One (M8)
For months, reports have said Amazon has been developing a device that will compete with Apple TV, Google Chromecast and Roku. Those devices plug into users' TVs to stream video from online sources such as Netflix, YouTube and HBO GO.
The Amazon device is expected to be a small dongle similar to Chromecast and the new Roku Streaming Stick.
The Seattle-based company's streaming device is expected to run on a modified version of Android, similar to Amazon's Kindle Fire tablets. Some reports have also said that the device may place an emphasis on video gaming.
ALSO:
Turkey blocks YouTube after banning Twitter
Maker of hit puzzle game 2048 says he created it over a weekend
Rocki music-streaming device useful but not ready to rock [Video]
---