Apple pledges to consider adding more women, minorities to board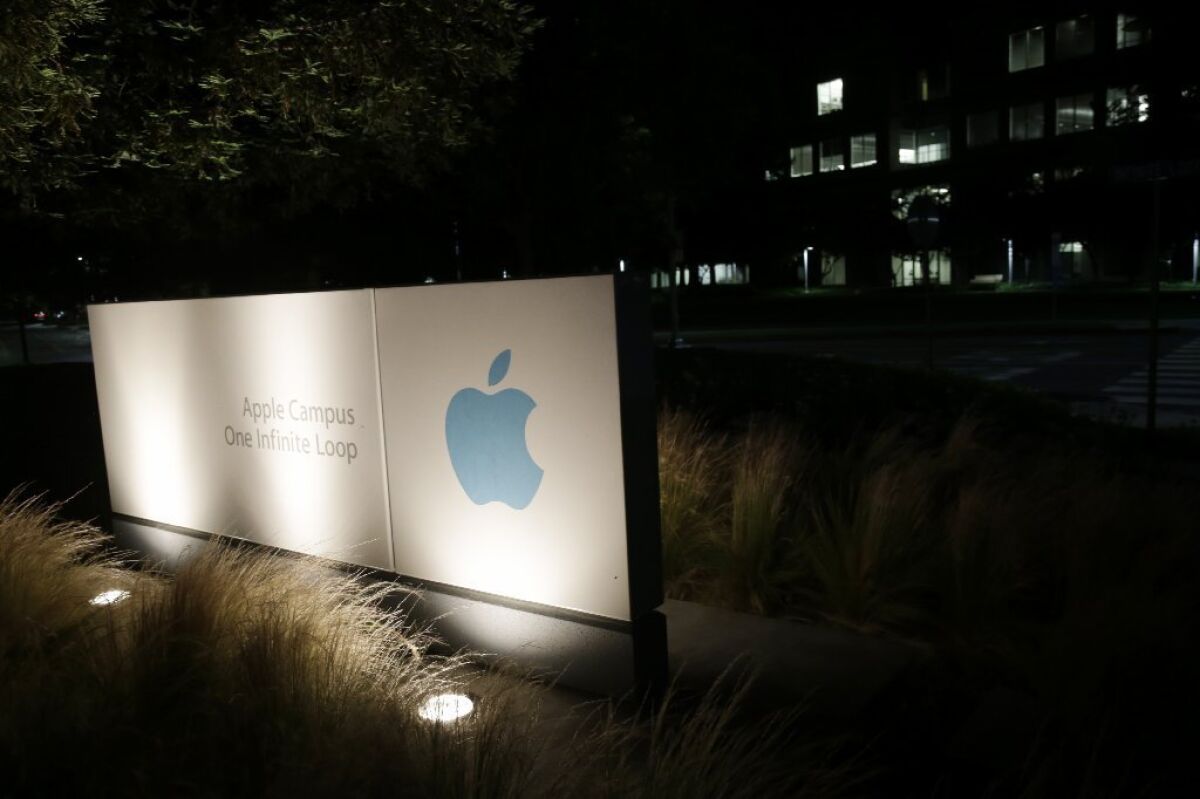 SAN FRANCISCO -- Under pressure from shareholders who say the company has too many white men in its upper ranks, Apple has taken a step toward add more female and minority directors to its board.
The Cupertino, Calif., company added new language to the board charter to say it plans to consider women and minorities as board candidates.
Apple made the move after shareholders Trillium Asset Management and the Sustainability Group expressed disappointment that Apple has only one woman on its eight-member board and only one woman on its executive team reporting to Chief Executive Tim Cook.
"This is going to be a multiyear process. It is not going to change overnight," said Jonas Kron, director of shareholder advocacy at Boston-based Trillium. "It will take some time for Apple to make the decisions they need to make and vet the possible candidates out there. But I think they are committed to doing that."
The language in the board charter says: "The nominating committee is committed to actively seeking out highly qualified women and individuals from minority groups to include in the pool from which board nominees are chosen." The statement was already part of the company's proxy.
Andrea Jung, former CEO of Avon Products, is the only woman and only person of color on Apple's board. Angela Ahrendts, the former CEO of Burberry Group who is taking over Apple's retail operations in the first half of this year, will be the only woman on the company's executive team.
Apple, the world's most valuable company, should set an example for others, said Larisa Ruoff, who runs shareholder advocacy and corporate engagement for the Sustainability Group.
"It's clear that Apple is closely watched by Wall Street and Main Street, so any move the company makes is closely scrutinized," Ruoff said.
Apple is the latest Silicon Valley to come under scrutiny for having male-dominated upper ranks. Facebook and Twitter each were heavily criticized before their initial public offerings for not having any female board members. Each has since added one.
"I think a lack of diversity is problematic for all companies, but I think it's very problematic for companies like tech companies that consider themselves innovative and on the cutting edge to be behind on this issue," Ruoff said.
A lack of diversity is not an issue confined to technology firms. Just 17% of board seats at Fortune 500 companies were held by women in 2013, according to research group Catalyst.
"We have been pressing a number of companies in different industries on the issue," Kron said. "It's one of those issues where you really have an alignment between the pure financial interests of investors and the larger social and economic interests."
"When people stop and look around at corporate America and realize how it lacks in diversity, it is shocking," he added. "It takes events like what happened at Twitter and Facebook to make people more aware of it."
ALSO:
Twitter adds first female board member
Sexism a problem in Silicon Valley, critics say
---