Dorian Satoshi Nakamoto chased by reporters, denies founding Bitcoin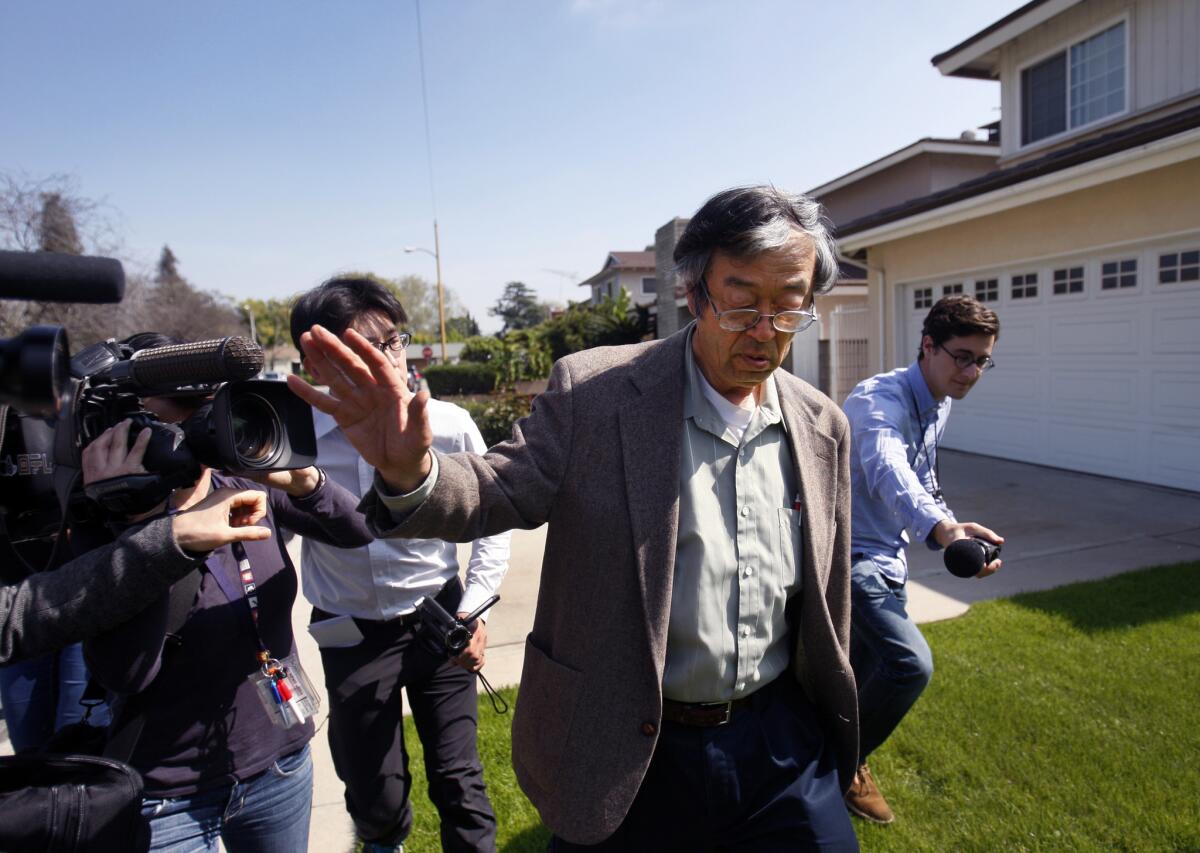 Dorian Satoshi Nakamoto, who Newsweek alleges is the creator of Bitcoin, rode around Los Angeles in a car with a reporter while being chased by several other journalists.
Nakamoto emerged from his home and joined a reporter for the Associated Press, according to The Times' Andrea Chang, who relayed her information to Times deputy business editor Joe Bel Bruno.
In a brief exchange with Chang, Nakamoto denied being the creator of Bitcoin.
Before leaving his home in Temple City, journalists had staked themselves outside as the result of a Thursday report by Newsweek. The magazine alleges that Nakamoto is the man who invented Bitcoin, the popular cryptocurrency that gained widespread adoption in 2013.
Bitcoin was invented in the late 2000s, but the identity of the founder has remained a mystery. Many believe the creator uses "Satoshi Nakamoto" as a pseudonym.
Follow the chase below. If you're reading this on your mobile device, click here for live updates.