CES 2013: Sharp shows off super-sharp 8K TV, waits for content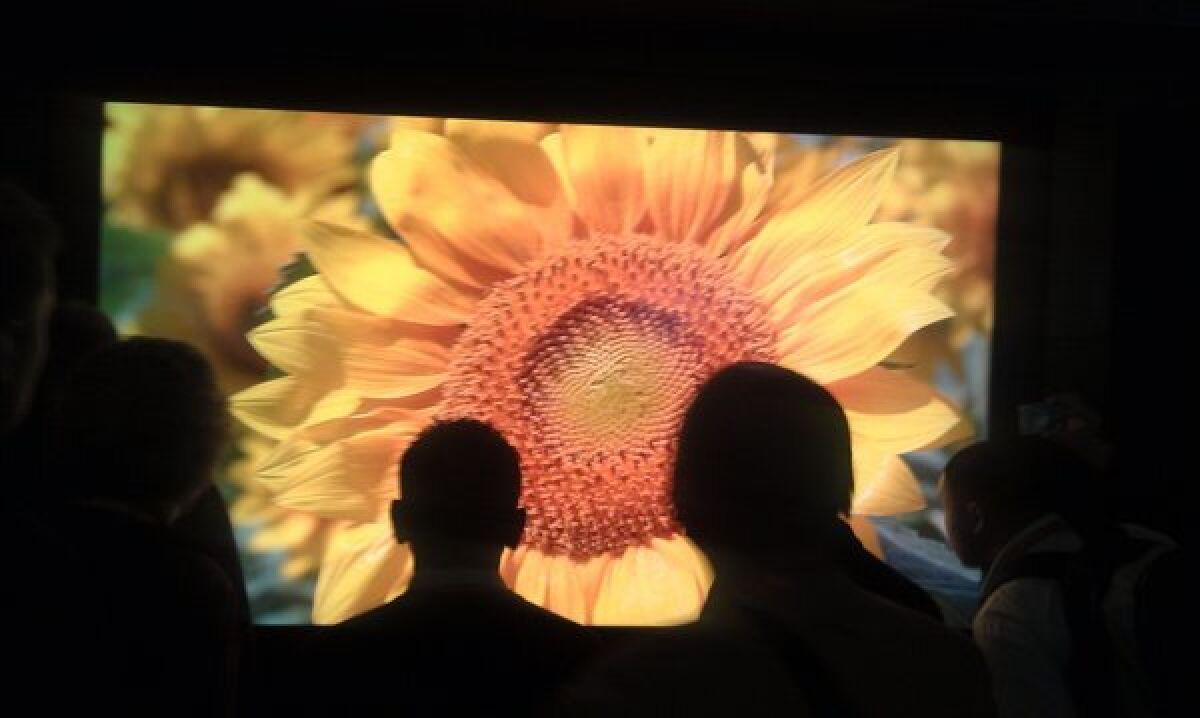 Seemingly every television manufacturer at the Consumer Electronics Show this week is showing off an UltraHD (also known as 4K TV) set, offering stunningly good pictures on very large screens. Only one, though, seems to be touting an even higher-resolution technology. That would be Sharp, which is showing an updated version of the 8K TV prototype it unveiled last year.
This year's demo was even more impressive than last year's. Not only did the screen offer an amazing level of detail and brightness (it's powered by LEDs), some of the images seemed three-dimensional. The screen came across as deep, not flat, even though the 85" diagonal prototype was flush against the wall.
Sharp credited the improved imagery to the videos produced by Japanese broadcaster NHK, which shot them with a custom 8K camera. And therein lies the challenge for Sharp: no commercially produced content is in 8K. The closest you'll find is the 4K digital movie files used in some cinemas.
UltraHD TVs face the same problem, considering that the best widely available high-definition content is in 1080P, which has one-fourth the resolution of UltraHD. Some 4K programming may come once more people own UltraHD sets, although some broadcasters remain skeptical. In the meantime, the sets "up-convert" content in high-def and lower resolutions to simulated 4K, trying to mimic the superior picture quality by filling in the blanks in the data electronically.
A Sharp spokeswoman said the 8K prototype can't up-convert lower-resolution formats. The company has no timetable for turning the prototype into an actual product and no estimated price. And things are likely to stay that way until there's significantly more 8K content available for the ultra-UltraHD screen to display.
ALSO:
50 Cent talks about his SMS Audio headphones at CES
CES 2013: How tablets are changing desktop computers
Samsung shows off flexible, unbreakable cellphone screens
Follow Jon Healey on Twitter @jcahealey
---