First Firefox OS smartphones to be sold on EBay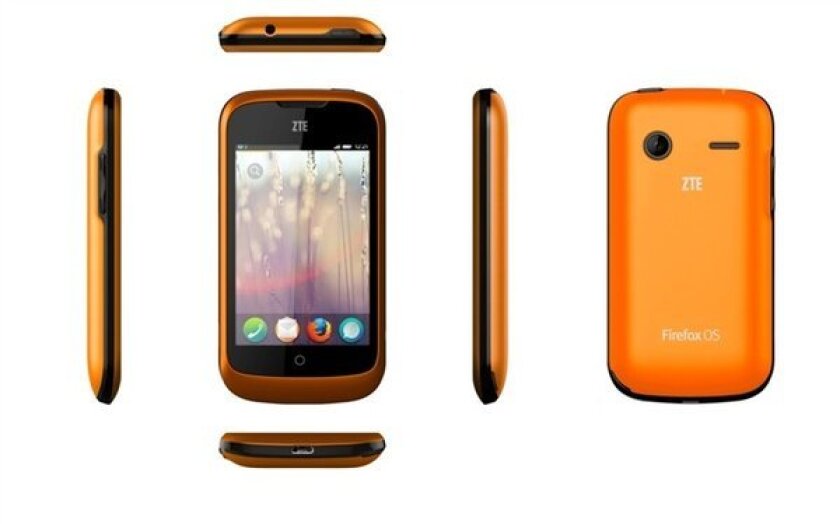 Smartphone maker ZTE said it will sell Mozilla's first Firefox OS smartphone on EBay to U.S. customers but did not say when it would be available for sale.
The ZTE Open, which went on sale last month in Spain, Venezuela and Colombia, will be sold for $79.99. The device comes unlocked and will be able to work with all cellular networks, according to the Chinese phone maker.
PHOTOS: How Chromecast, Apple TV and Roku compare
Firefox OS is a new operating system developed by Mozilla, the maker of the popular Firefox Web browser. Mozilla says it is releasing the new platform as a way to give consumers more choices besides Apple and Google, the two companies that currently dominate the smartphone market. Mozilla also says Firefox OS is aiming to make owning a smartphone affordable, especially for those in emerging markets.
"The ZTE Open offers customers a smartphone experience at an incredible price point, making it ideal for cost-conscious consumers or those looking to upgrade to a smartphone for the first time," Dai Wenhong, ZTE vice president, said in a statement.
The ZTE Open is a 3.5-inch-screen smartphone with a single-core 1GHz processor.
ALSO:
BlackBerry sets up special committee, may sell itself
If the economy is up, why is the tech industry in a slump?
HTC snags Robert Downey Jr. for $1-billion marketing campaign
---