GoPro to lay off 270 workers in an effort to cut costs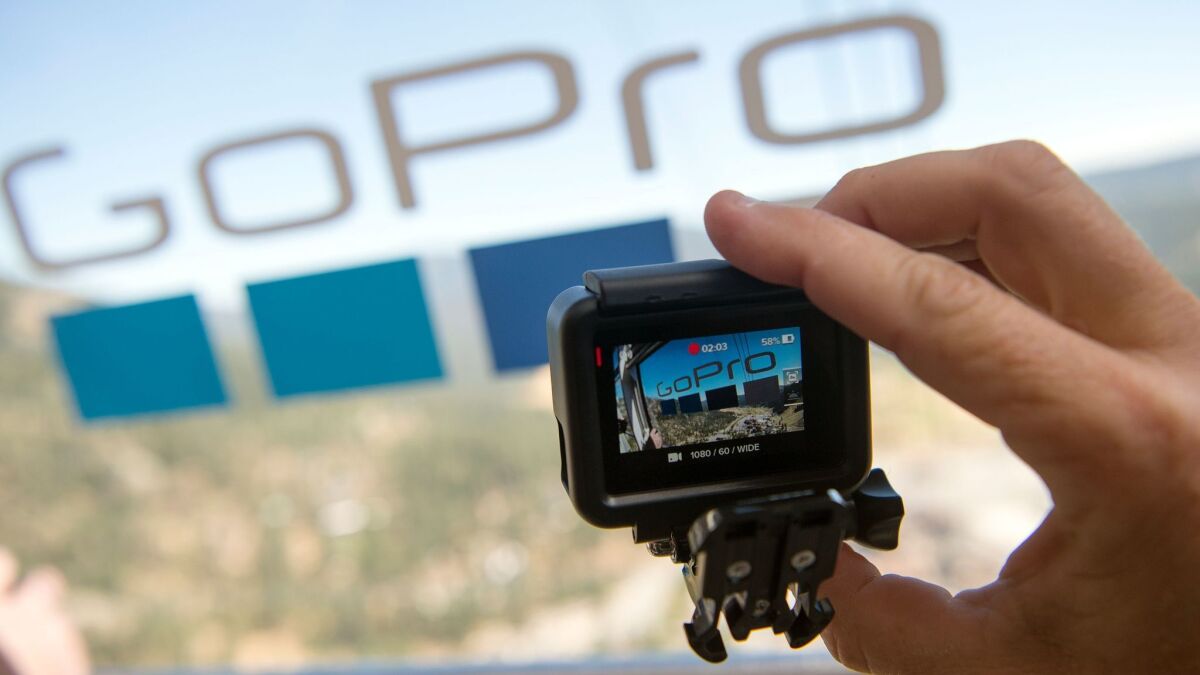 Reporting from San Francisco —
After mounting quarterly losses, botched product launches, and having its stock price hit record lows, camera maker GoPro on Wednesday announced it would cut 270 full-time jobs to lower operating expenses.
The San Mateo, Calif., firm said in a news release that the cuts would not affect its plans for new hardware and software, and would enable the company to meet the upper end of its 2017 first quarter revenue target of $190 million to $210 million.
"We're determined that GoPro's financial performance match the strength of our products and brand," said founder and Chief Executive Nicholas Woodman.
GoPro executives estimated the company would spend up to $10 million in severance costs. A GoPro spokesman said the cuts will affect every division of the company — which has a workforce of 1,552 people — across all geographies, including Europe.
GoPro's stock has been in steady decline since mid-2015 after demand for its action cameras fell and it was forced to cut the price of its Hero4 camera after sales failed to take off.
The company was dealt another blow after its much-hyped Karma drone was recalled a month after its 2016 launch when consumers complained of it crashing mid-flight.
The company lost nearly $116 million last quarter compared with a $34 million loss in the same period a year earlier.
GoPro stock has plummeted since its 2014 highs, going from $86.97 in October of that year to closing Wednesday at $7.35.
Twitter: @traceylien
---