Slowing investment, Unmute and Grindr's moves are among week's L.A. tech highlights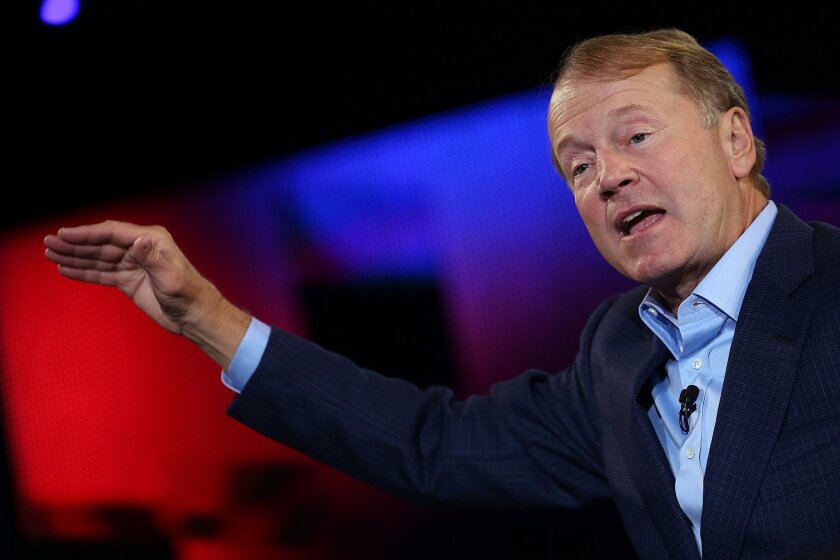 More than 300 companies across Los Angeles and Orange counties received venture capital funding in 2015, totaling about $5 billion in investment in the biggest year for deal-making in the region and nationwide since 2000.
Technology start-ups often rely on cash from venture capitalists for rapid hiring or big marketing campaigns. Growing quickly enables companies to stay ahead of competitors and attract further investment from larger investors. But just like after the dot-com bust, many investors expect this year to see fewer deals and fewer dollars offered to start-ups.
In 2000, a batch of start-ups that went public couldn't deliver on revenue projections. This time around, there are global fears about several issues, including slowing spending in China, investment strategies shifting as U.S. interest rates rise and valuations of start-ups getting too rosy.
The drop in investment is unlikely to match the 61% nosedive from 2000 to 2001, but it's already come down 34% when comparing the December quarter with the September one.
Across Los Angeles and Orange counties, four straight quarters of more than $1 billion in investment ended last quarter, according to the MoneyTree Report from PwC and the National Venture Capital Assn.
The decline could force start-ups to cut back on spending; some might have to close or sell themselves earlier than planned.
Separately, the research firm PitchBook noted that Upfront Ventures and Wavemaker Partners did the most deals of any Los Angeles investors last year, with about two dozen deals each. QueensBridge Venture Partners, founded by rapper Nas, came in third with 18 deals.
See more of our top stories on Facebook >>
A 20th year. Hollywood media and technology company J2 Global just celebrated its 20th anniversary, a big feat for a company whose shares almost dipped to $0 during the market collapse between 2000 and 2001.
J2 has bought 124 companies since 2000, including 24 last year. Its diverse business now ranges from operating video game news website IGN to providing digital fax services. J2 generated about $516 million in revenue through the first nine months of 2015.
Hip conference calls? Investors have given $2.2 million to Unmute, a Venice start-up whose app lets people start conference calls that anyone can join. The idea is for friends or celebrities to host discussions, and "un-mute" others as they please. There's no video component, but users can chat and share photos during calls; recordings are shareable on social media. The cash came from Greycroft Partners, Comcast's venture capital group and others.
Hip men's clothing. Trendy Butler announced that it now ships men's clothing to 5,000 subscribers a month and that it has raised $1.2 million in debt financing. Hong Kong-based Capital Union Investments led the funding round. For $65 a month, the Los Angeles start-up aims to provide clothing worth $150 at retail.
Elsewhere on the Web. Parachute Home, a company that makes bedding sheets, is putting to use some of its early revenue and the $10 million that venture capitalists have provided. The Venice start-up, which had a pop-up shop last year, plans to open a permanent store in the beachside neighborhood this spring, according to Racked.
NEWSLETTER: Get the day's top headlines from Times Editor Davan Maharaj >>
Dating app Grindr plans to move to West Hollywood from Hollywood after receiving a $93-million investment from a Chinese gaming company, according to the Real Deal. Grindr will have five times more space as it tries to expand its functionality beyond a matchmaking service for gay people.
Over at Tinder, a dating app with five times as many daily users as Grindr, Chief Executive Sean Rad tells Fast Company that he and his colleagues didn't strike it rich when parent company Match Group recently went public. Tinder has its own set of shares, and Rad said his West Hollywood company eventually could go public or accept an acquisition offer.
Managed by Q is pitching its office management app to Los Angeles companies, according to L.A. Biz. The New York City start-up aims to simplify the process of coordinating office cleanings, maintenance requests and supply orders. Managed by Q's employees and vendors provide the services.
WaiveCar began offering free, two-hour car rentals in Santa Monica and Venice, according to Money. The company hopes huge ads covering the cars can subsidize the rentals.
In case you missed it. Car-hailing app Uber agreed to pay California regulators a $7.6-million fine for failing to hand over business data in 2014. Snapchat putting up billboards across the country turns out to be a sign that the app is quickly gaining users in their 30s and older. Power company Southern California Edison plans to add up to 1,500 electric vehicle charging stations statewide. Online video production company Mitú raised $27 million, validation of its success in attracting Spanish-language viewers. YouTube star PewDiePie is creating his own "network." And ESPN.com now covers e-Sports.
Coming up. Cisco Executive Chairman John Chambers and General Electric Vice Chair Beth Comstock are among the planned keynote speakers at the the Montgomery Summit, one of Los Angeles' biggest technology conferences. This week, the summit also plans to name as keynote speakers Rob High, vice president and chief technology officer for IBM's Watson artificial intelligence group, and retired Army Gen. Stanley McChrystal. About 1,000 people are expected at the March 8-9 event in Santa Monica.
Chat with me on Twitter @peard33
MORE FROM BUSINESS
Netflix's growth elicits fear in Hollywood
Mobile-payment services draw more shoppers and merchants
Apple's purchase of Emotient fuels artificial intelligence boom in Silicon Valley
---
Get our weekly Business newsletter
Tips for how you and your finances can get through the pandemic.
You may occasionally receive promotional content from the Los Angeles Times.