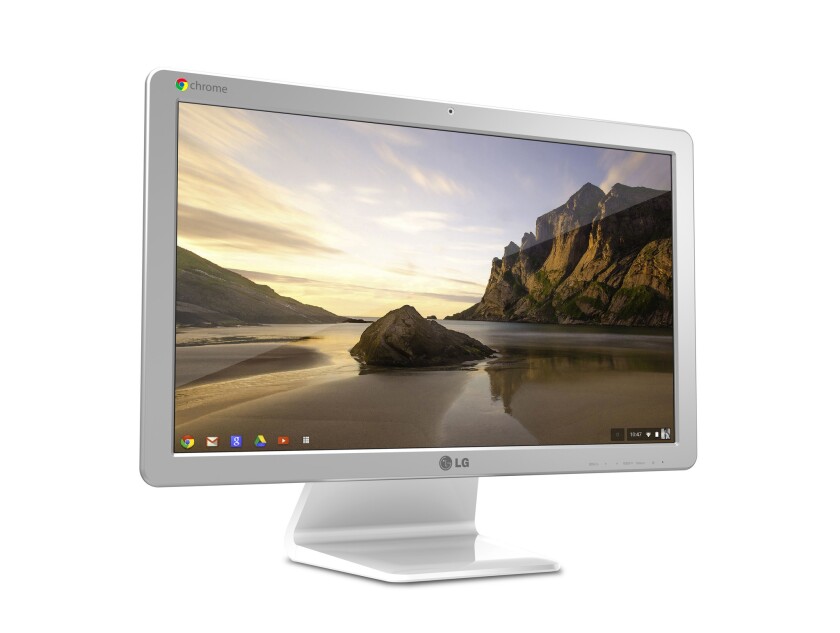 LG is the latest tech company to announce a computer running Chrome OS, the Google operating system designed to rival Microsoft Windows.
The new LG machine, called the Chromebase, is similar to Mac computers in that it is an all-in-one desktop, making it the first Chrome OS desktop with a built-in monitor.
The Chromebase will feature a 21.5-inch full HD screen, include an Intel Celeron processor, 2 gigabytes of RAM and 16 gigabytes of internal storage and also will come with a mouse and keyboard.
VIDEO: Last-minute tech gadget gift ideas
Additionally, the LG computer comes with an HDMI port, three USB 2.0 ports, a USB 3.0 port and an Ethernet port.
In the last two years, Chromebook laptops have begun to make a dent in the sales of Windows machines. In addition to LG, Google has also worked with HP, Acer, Dell, Samsung and others to release Chrome OS desktops and laptops.
Chrome OS computers can't install software like Microsoft Word or Adobe Photoshop. Instead, everything is done through the Chrome Web browser. Google boasts that the simplicity of Chrome OS doesn't require users to constantly update the software or their security because the company does everything for them through the cloud.
LG plans to showcase the new machine at next month's Consumer Electronics Show in Las Vegas, where a price and release date are expected to be announced.
ALSO:
Facebook can see what users type even if status is not posted
Facebook selling video ads that play automatically in news feeds
Apple to begin taking orders for U.S.-made Mac Pro desktops Thursday
---