Netflix's 'creepy' tweet is a reminder of how closely it's watching us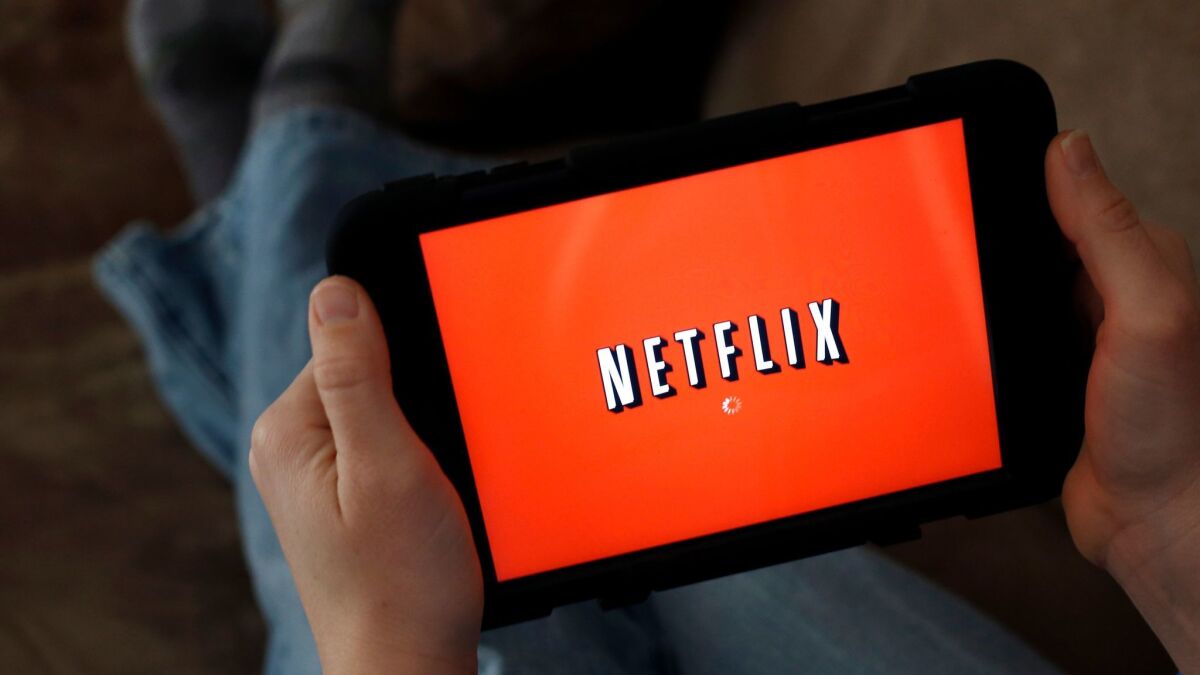 The Washington Post
Netflix sent out a tweet Sunday that roasted a subset of its most devoted users over an open fire: those who are obsessively watching its heavily promoted holiday movie "A Christmas Prince." The snarky tweet got some laughs, but it has also stirred up some backlash — and made some people consider just how closely Netflix Inc. is monitoring its subscribers.
"To the 53 people who've watched A Christmas Prince every day for the past 18 days: Who hurt you?" the tweet said.
Although the tweet was clearly intended as a joke, it didn't sit well with some customers who found the message "creepy."
"This is amazing. Except for the 'watching us like big brother' part," one Twitter user wrote in reply.
Of course, Netflix users should expect the company to know what they're watching and how frequently they watch it. How else could the company come up with super-specialized recommendations? But what seems to have struck a nerve is that Netflix is using information to share viewing habits publicly.
The tone of the message is also drawing criticism. Netflix, after all, produced and promoted the movie, which is in the vein of an uplifting, unapologetically cheery Hallmark film. Shaming its subscribers, even in jest, for watching a feel-good film didn't sit well with everyone. One user even compared the tweet to "bullying."
Many other reactions were lighter, with several people taking the opportunity to say that Netflix itself was hurting them — either by pulling their favorite shows or offering a disappointing selection.
Netflix has kept up the snark in its replies, though the person running the account has also reassured some users that their viewing habits aren't worth public shaming. The Los Gatos, Calif., company didn't immediately respond to a request for comment on the reaction to the tweet, which as of midday Monday had been retweeted about 72,000 times and liked 280,000 times and had drawn more than 4,000 replies.
The tweet was very similar to a campaign that music-streaming service Spotify ran last year, in which it shared insights from consumer data — not naming its users, but sometimes noting individual accounts. For example, the campaign called out a single user with a billboard that said: "Dear person who made a playlist called: 'One Night Stand With Jeb Bush Like He's a Bond Girl in a European Casino,' We have so many questions."
Marketing messages like this don't violate companies' privacy policies, said Bradley Shear, a lawyer specializing in privacy and social media. Netflix is sharing viewing information, but not in specific ways — it's not publicly naming a user who is watching "A Christmas Prince" on repeat.
Still, Shear said, the surprise over the tweet is a reminder that people aren't always fully aware of what they're agreeing to when they click "accept" on a company's terms and conditions.
"People really need to become more cognizant of what data companies are collecting," Shear said.
Tsukayama writes for the Washington Post.
---