Snap executives sell $9 million worth of stock at first opportunity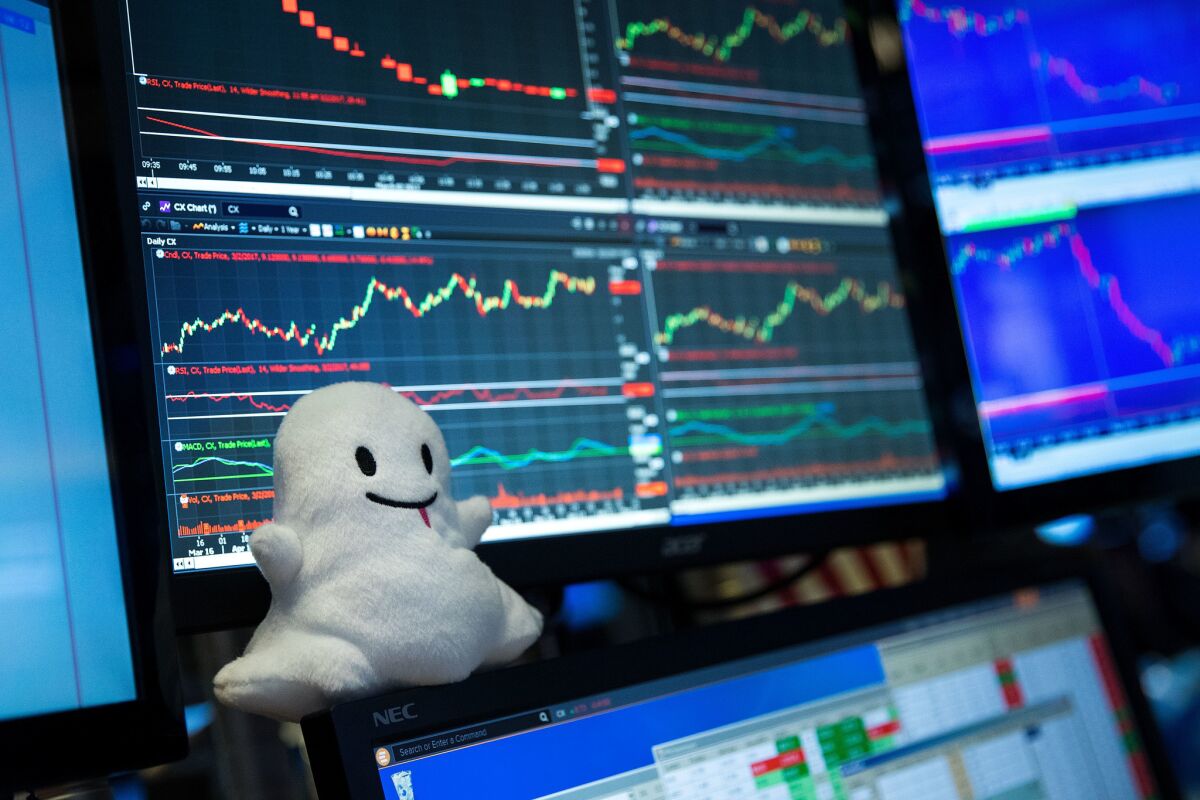 Three of Snap Inc.'s top executives sold their first batch of company shares, picking up an estimated $9.3 million, according to federal disclosures.
Employees at the Snapchat maker became free Monday to sell shares awarded through options or other compensation plans.
Restrictions in place after the Los Angeles company's initial public offering in March barred employees from earlier trading. And Snap co-founders Evan Spiegel, chief executive, and Bobby Murphy, chief technology officer, were the only executives who sold during the IPO, getting $17 a share for 16 million shares each.
The executives who sold off shares Monday got only $11.29 to $13.14 for their collective total of 745,000 shares.
Snap shares have been hammered since the IPO as investors express concerns about slowing user growth, choppy sales and fierce competition with social media leader Facebook.
Spiegel told financial analysts last week that he remains bullish about the company's road map and that he and Murphy wouldn't sell any more shares this year. Snap declined to comment.
The executives — Timothy Sehn, senior vice president of engineering; Drew Vollero, chief financial officer; and Imran Khan, chief strategy officer — made their sales under structured trading programs that are common among corporate officials privy to sensitive information. In such programs, a predetermined number of shares is automatically sold at regular intervals when price targets are hit.
Each of the three held on to at least 91% of their overall Snap holdings, including options.
It's unclear how many rank-and-file employees sold at their first opportunity. But wealth management experts have estimated few would make big trades because their profit potential is low at Snap's current share price.
Shares rose 38 cents, or 3%, to $13.12 on Wednesday. Several analysts have said the price volatility isn't showing signs of abating soon.
Twitter: @peard33
---