Why Indians are angry at Snapchat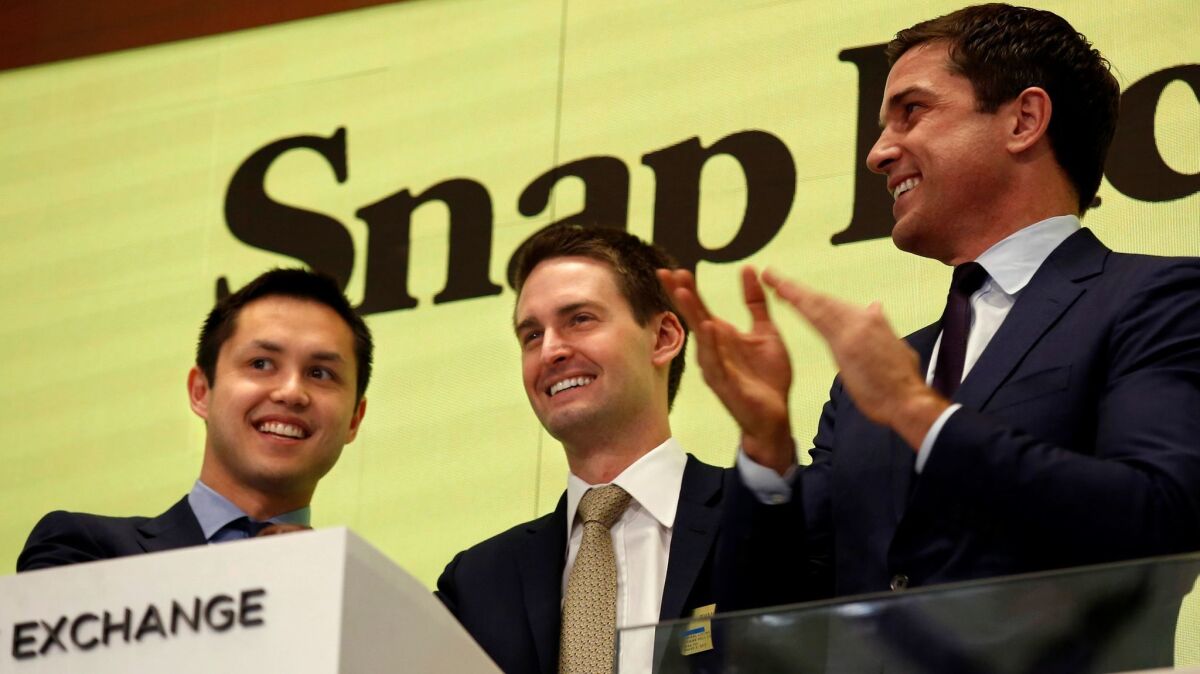 Snapchat is facing backlash after its chief executive allegedly said he didn't want to expand "into poor countries like India and Spain."
The alleged remarks were described in a lawsuit by former employee Anthony Pompliano, who worked at the Venice company for three weeks in 2015 before being fired.
As part of the lawsuit, Pompliano said he raised concerns about Snapchat's low usage in India and Spain, which he saw as potential growth areas. Pompliano alleges that Chief Executive Evan Spiegel said the app was "only for rich people," and opposed expanding "into poor countries like India and Spain," before storming out of the meeting.
After Variety published the allegation last week, Indian publications picked up the story. At least one of them attributed the comments directly to Spiegel rather than to Pompliano's lawsuit.
Twitter users adopted the hashtag #boycottSnapchat to rail against the app. Users have given the app a one-star rating on the Apple app store and Google Play app store in protest. ("Just installed the app so that i can tell you the power of poor indians. I wasted my data just to give rating. Now removing it from my phone now and forever," wrote one Google Play reviewer.)
Snapchat parent company Snap Inc. called the allegation "ridiculous."
"Those words were written by a disgruntled former employee," the company said in a statement. "We are grateful for our Snapchat community in India and around the world."
The company, however, has made clear that it intends to expand in areas with the highest potential for advertising revenue and the most robust infrastructure.
The company admits in Securities and Exchange Commission filings that its app won't find many users in countries where top-of-the-line smartphones are rare and speedy mobile broadband is limited.
Snap has said most of its daily active users are concentrated in the top 10 advertising markets worldwide — a list topped by the U.S., China, Japan and Britain. It does not include India or Spain.
Citing market research firm IDC, Snap said in a filing with the Securities and Exchange Commission that these top 10 markets command more than 70% of overall ad dollars and nearly 85% of mobile ad spending.
Pompliano is seeking a court order to prevent Snap from misrepresenting why he was fired when prospective employers call the company. He claims Snap labels him as incompetent; in his view, Spiegel wanted him fired for internally raising concerns about usage data.
In the suit, Pompliano also alleges that Snap misled investors and advertisers.
The suit was filed in January, but included portions redacted at Pompliano's request to protect Snap's trade secrets. Pompliano recently asked a judge to unseal the lawsuit because of public interest.
Snap released an un-redacted version of the suit before the court could rule on the matter, noting that some of its usage data is no longer private because Snap is now a publicly traded company.
Twitter: @smasunaga
ALSO
As colleges embrace e-sports, who profits — if anyone?
Uber is accused of using a secret program called Hell to track Lyft drivers
Robert W. Taylor, visionary figure in the birth of personal computing and the Internet, dies at 85
---