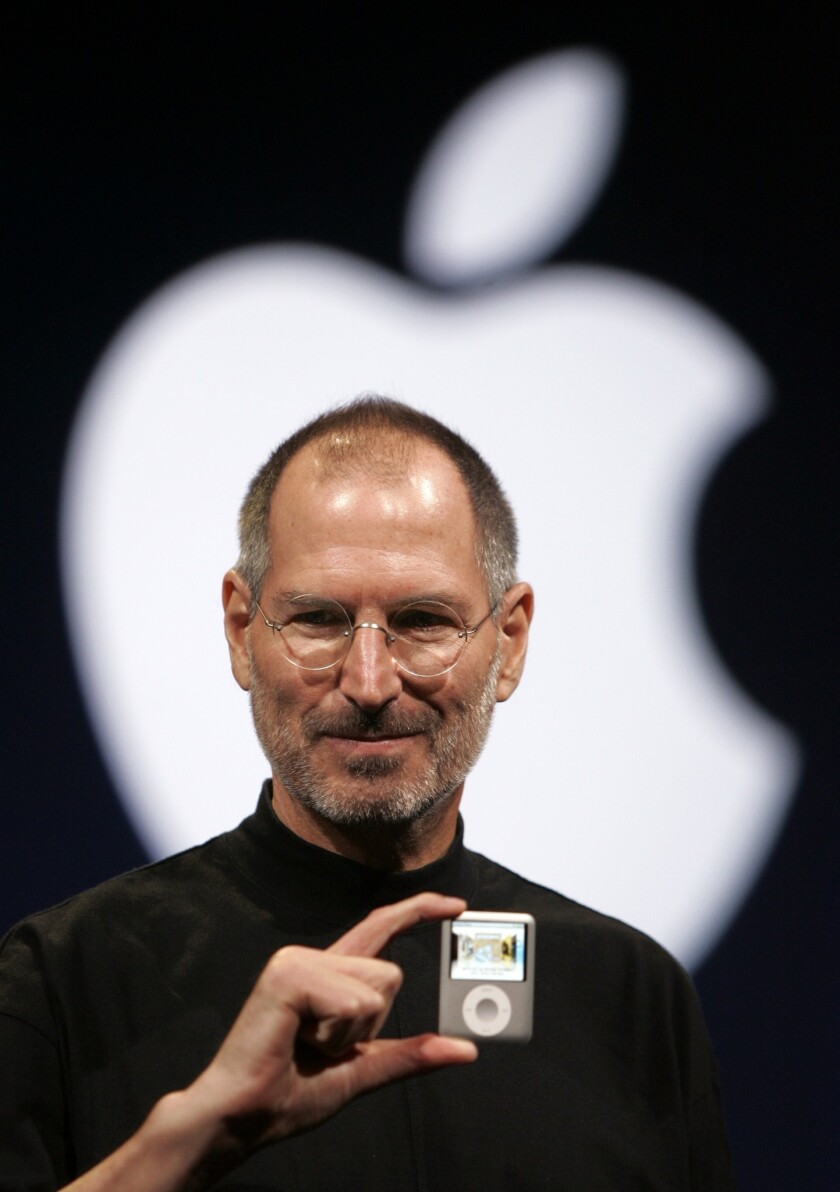 If you're still hoping that Apple will one day release a TV set, you might not want to hold your breath.
Former Wall Street Journal reporter Yukari Iwatani Kane is set to release a book titled "Haunted Empire: Apple After Steve Jobs," this week. In it, she recounts a moment during one of Steve Jobs' final months where the late Apple chief executive directly told his top executives that the company would not be entering the TV business, according to a Business Insider report.
At Jobs' last Top 100 meeting, which is an annual summit for Apple's top executives, Jobs told his staff to ask him anything they wanted.
PHOTOS: 10 ways to use the sharing economy
"You've got Steve Jobs sitting right here. You're my guys, you can ask me anything you want. I don't care how dumb it is or how insulting it is. I want to make you all feel comfortable about whatever questions you have about the company," Jobs said, according to excerpts from the book in the Business Insider report.
With rumors growing that for its next trick Apple would build a revolutionary TV set, one staffer asked if it was true.
Jobs didn't hesitate to say no, Yukari wrote according to the report.
"TV is a terrible business. They don't turn over and the margins suck," Jobs reportedly said.
That seems to settle the question of whether Apple will come out with its own TV set, but Yukari's book directly contrasts the Jobs biography written by Walter Isaacson. In it, Jobs is quoted as telling Isaacson that he had "finally cracked" the TV business.
Recently, reports have been published that say Apple will revamp its Apple TV Internet set-top box later this year and as early as next month.
Apple could not be reached for comment.
ALSO:
U.S. to give up control of making policy for the Web
U.K. users upset after Apple changes voice of British Siri in iOS 7.1
Dorian S. Nakamoto hires lawyer to 'clear his name' of bitcoin claim
---