Twitter stock dives after Israel threatens legal action over pro-terrorism tweets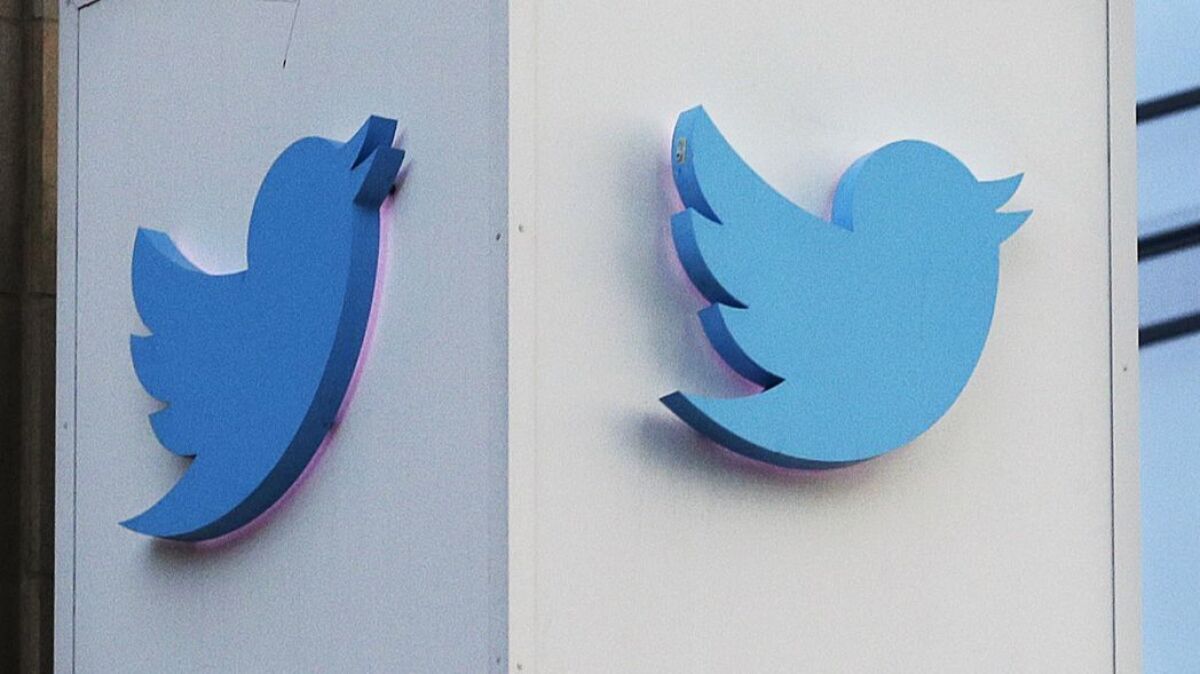 The Israeli government is considering taking legal action against Twitter Inc. for ignoring repeated requests to remove online content that was inciting or supportive of terrorism, Israel's justice minister warned Tuesday. Twitter shares tumbled more than 10%, their biggest drop in eight months.
At a Jerusalem conference, Ayelet Shaked accused San Francisco-based Twitter of failing to contribute to Israel's fight against online incitement, according to an emailed statement Tuesday from her office.
"Terrorist organizations such as Hamas and Hezbollah have moved to Twitter instead of Facebook," Shaked said. "Through Twitter, the terrorist organizations promote terror and incite to violence, including public activity that they carry out without fear."
The ministry didn't have immediate comment when asked for more details about Shaked's remarks.
The Israeli government has ramped up efforts to mitigate the effect of new technologies on its longstanding conflict with the Palestinians. Social media was used to stoke a wave of stabbing attacks in Israel in late 2014, politicians said. Since then, the government has tried to pass a law that would give Israel the tools to have content "liable to lead to murder and terror" removed immediately, Public Security Minister Gilad Erdan said in December 2016.
The Israeli government submitted 12,351 requests to take down posts in 2017, nearly six times more than the previous year.
Although it wasn't clear what steps Israel was contemplating against Twitter, "such action, if taken, would clearly be unusual," said Eran Peleg, Clarity Capital KCPS Ltd.'s chief investment officer. The chances are low that Israel will follow through, he said, but added: "The current government is nationalistic and, perhaps similar to the Trump administration in the U.S., is increasingly taking actions that would be seen as unconventional or extreme by historic standards."
Twitter shares fell 10.4% on Tuesday to close at $31.35.
At one point Tuesday, Twitter shares were were down more than 12%, part of a broad selloff of social media stocks. The U.S. Federal Trade Commission is probing whether Facebook Inc. violated terms of a 2011 consent decree over its handling of user data. That follows the revelation that a firm mined information on 50 million Facebook accounts to help Donald Trump's campaign for president. Facebook shares fell 2.6% on Tuesday after dropping 6.8% on Monday.
"This would be an overreaction in a different time, but with the hypersensitivity in the market right now, any news is bad news," said James Cakmak, analyst at Monness Crespi Hardt & Co. "It's relevant in underscoring the risk that governments are willing to act."
---
UPDATES:
1:50 p.m.: This article was updated with stocks' movement.
This article was originally published at noon.