Twitter and Vine loosen limits to hold on to users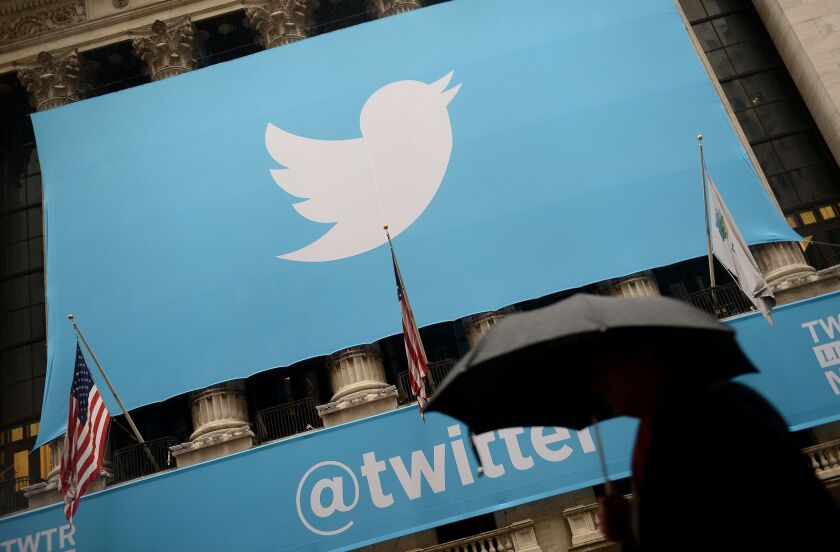 The forced brevity that gave Twitter its rapid-fire feel is getting pared back for the second time in as many months.
On Tuesday, the San Francisco social media company began welcoming videos of up to two minutes, 20 seconds -- nearly five times the previous limit. In addition, Twitter's Vine app, which hosts constantly-looping six-second videos, now allows some users to link to longer clips via a "Watch more" banner in the bottom right corner.
Last month, Twitter relaxed its 140-character limit on posts by removing links and some other items from the count.
After a decade of sticking to the concept that finite space breeds creativity, the company is warming to the idea that people need room to roam.
The changes give high-profile Twitter users more ways to integrate advertising and make money off their posts, company spokeswomen said. But more than that, it gives top users one less reason to divert attention to Facebook, Snapchat and other apps.
Users have separate gripes about limits on each service, but none has been as defined by stringency as Twitter.
Twitter finds itself retooling to compete for the attention of celebrities and companies, whose content attracts the masses of lurkers that advertisers want to pitch.
Adding new users at a faster pace has been a top goal at Twitter because Wall Street zeroes in on user growth to value social networking companies.
Twitter also unveiled Engage, a separate app to help users with large followings track incoming messages and statistics about their posts.
Twitter: @peard33
---