Uber won't name and shame the alleged harassers it fired, but it doesn't have to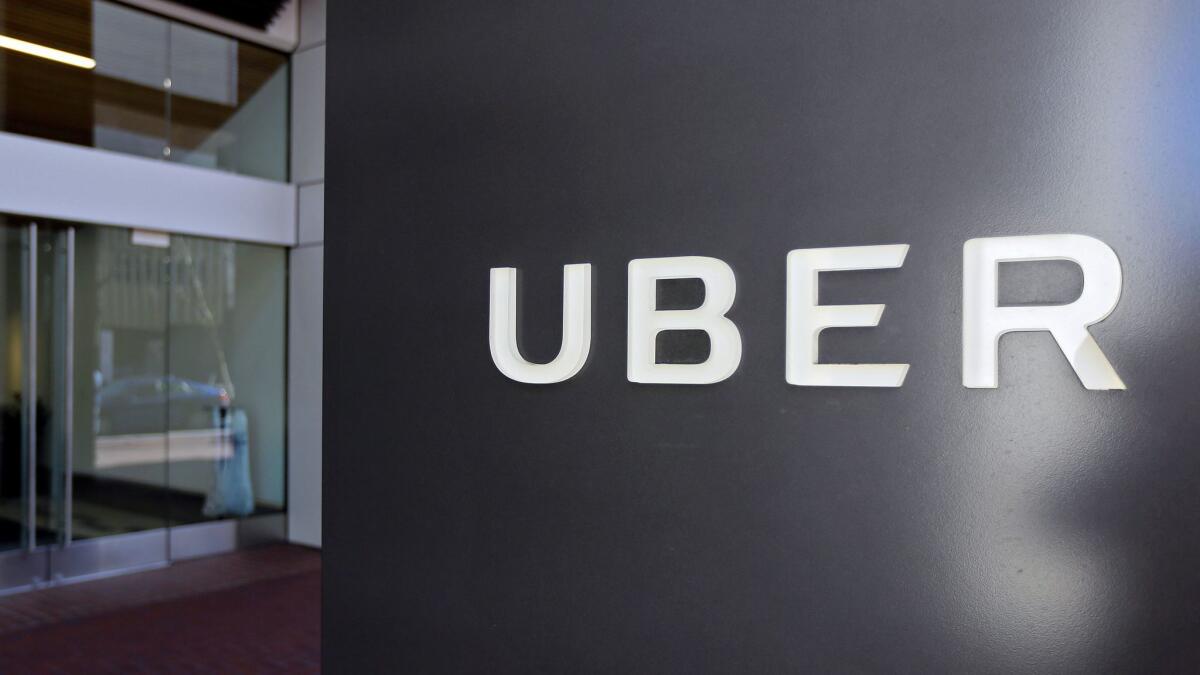 Twenty Uber employees and executives are now out of a job. In a normal week, this would be a boon for Silicon Valley hiring managers, whose job is to fill positions in an industry that has more openings than qualified candidates.
But here's the rub: Those employees were terminated after an independent investigation into claims of sexual harassment, bullying, discrimination, and retaliation at the company.
The company has confirmed that the investigator, independent law firm Perkins Coie, looked into 215 employee complaints, of which 54 were for discrimination, 47 for sexual harassment, 45 for unprofessional behavior, 33 for bullying, 19 for other forms of harassment, 13 for retaliation, three for physical security concerns and one for wrongful termination.
But Uber has declined to comment beyond that and has remained mum about who was fired. And for good reason, say employment law experts.
So why can't Uber tell us who was fired? Shouldn't they be named and shamed?
Uber could name the people it fired if it wanted to, but doing so would open an enormous and potentially costly can of worms, according to employment attorneys.
"Employees have a right to privacy, so they could potentially bring a privacy violation claim," said Genie Harrison, a Los Angeles attorney who specializes in workplace discrimination and harassment cases.
Despite the mass firing over such serious claims being unusual and even unprecedented, according to employment and business experts, the accused employees still have privacy rights and could sue for defamation — particularly if it turns out that the company or investigators got it wrong.
"Most employers wouldn't go out of their way to do so," said Lisa Klerman, a professor of law at the University of Southern California. "They've already jettisoned the employee from the workforce by firing them, so current employees are ostensibly protected from further workplace friction and whatever the offending conduct that caused them to be fired to begin with."
Does that mean we'll never know?
No. Just because a company doesn't proactively reveal who it fired doesn't stop others from doing so.
Technology news site Recode, for example, outed an ousted top Uber executive on Wednesday, reporting that the company's president of business in Asia and the Pacific, Eric Alexander, obtained the medical records of a woman who had been raped during an Uber ride in India and shared those records with Chief Executive Travis Kalanick and Senior Vice President Emil Michael. The trio allegedly sought the medical records because they did not believe the woman's story was true.
Although Alexander was not among the 20 people whose terminations Uber announced Tuesday, an Uber spokeswoman confirmed Wednesday that he no longer works for the company.
Recode also outed Uber's former senior vice president of engineering, Amit Singhal, who was fired in February for failing to disclose to Uber that he left his prior job at Google after an allegation of sexual harassment was found to be credible.
Names can also emerge when employees bring lawsuits against those individuals, or against the companies themselves.
So how will future employers know?
Former employers don't have a duty to warn prospective employers about a person, Klerman said. In fact, she said, it's now standard for companies to offer nothing more than "name, rank, and serial number" — in other words start date, end date, and job title — of a former employee so as to avoid future liability.
"A few decades ago, employers did give negative references," Klerman said. "But it's not done so much in the modern era because there's nothing to gain by giving more information."
Even if an employee was fired with cause, a former employer does not have to disclose that.
If a former employer gives a glowing review and it turns out the person was accused of harassment, it could land the past company in hot water with the new employer, Klerman said. And if they give a negative review, the employee could sue for interfering with their prospects of securing new employment.
What's a potential employer to do?
"A smart potential employer will ask to speak with the person's former manager, and usually the question will be posed this way: 'Would you hire this person again?'" said Bernice Ledbetter, an organizational leadership expert at Pepperdine University.
If former employers want to avoid getting into the details, Ledbetter said they might respond with, "I cannot confirm nor deny that I would hire this person again."
"It's sketchy and raises enough red flags for the prospective employer to ask deeper questions," she said.
Most job applications also ask applicants if they were terminated from their previous job. Although an applicant can lie — and some do, according to employment experts — being caught is grounds for termination.
Another thing: People talk.
"There's always going to be gossip," Harrison said. "My expectation is that eventually we're going to know who was fired. It may not be tomorrow, it may not be in a month or two, but eventually the marketplace will figure that out because the word will be out in the street."
This could work in the favor of those who, by coincidence, chose to leave Uber in recent weeks on their own volition, as it may clear them from being entangled in the allegations of harassment and discrimination.
Do we know for sure the people who were fired were at fault?
The 20 terminations were made following an investigation by Perkins Coie, which Harrison said has a "solid" reputation in the legal industry. The exact findings of the investigation haven't been made public, though, so it's hard to know what went into the investigation.
When a law firm is brought on to conduct an investigation, it typically interviews employees, reviews emails and other correspondences and asks follow-up questions.
"It is rather unusual in the employment law world that an investigation would result in the termination of 20 individuals from lower-ranking employees to executives," Harrison said. "So my interpretation of the events is there were significant findings of problematic conduct by the individuals who were fired."
Does Uber have to act on the findings?
The short answer is no. A company can do whatever it wants with the findings, including nothing. But Harrison said that would be like getting a cancer diagnosis and choosing to do nothing about it.
"Hiring an investigator like Uber did is like going to a top oncologist and asking them to run a body scan, and the oncologist saying there are masses," she said. "You can either have surgery and take out those tumors and have some chemotherapy — in this analogy that's like disciplining and training for the people who remain — or you can allow those tumors to continue. And these things aren't going to spontaneously disappear and stop growing. It's only going to get worse."
A company that fails to act could also put itself on the hook for workplace safety lawsuits, Harrison said.
What now?
Recommendations from a broader investigation conducted by former U.S. Atty. Gen. Eric H. Holder Jr. are expected to be released Tuesday, which could lead to additional firings, disciplinary action and structural changes to Uber's workplace.
ALSO
Uber fires 20 workers after harassment investigation
Uber fires Anthony Levandowski, engineer at center of legal battle with Waymo
Uber admits it underpaid New York drivers tens of millions of dollars