In L.A. area, public transit is free Saturday to honor civil rights icon Rosa Parks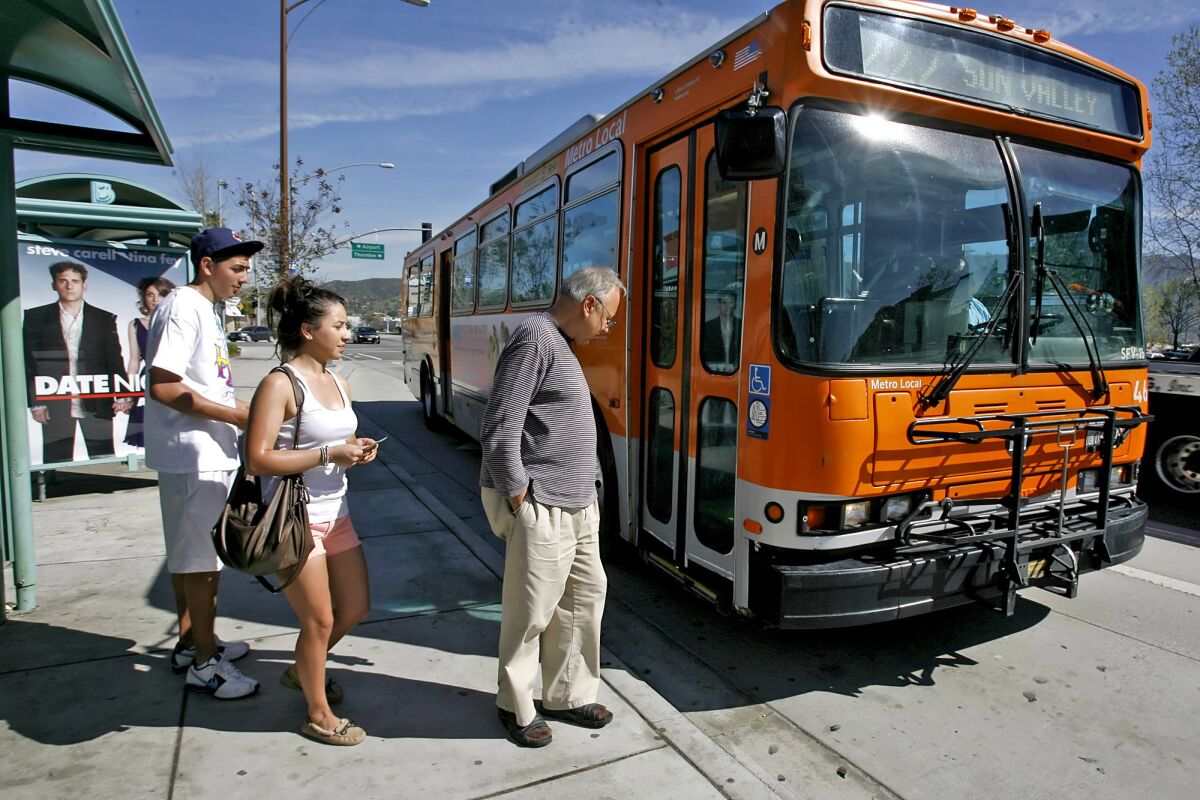 Free rides are being offered all day Saturday on Los Angeles County and San Bernardino County public transportation to celebrate the sixth annual "Transit Equity Day," honoring the birthday of civil rights icon Rosa Parks.
Trains, buses and light rail lines operated by L.A. Metro, Metrolink, the Los Angeles Department of Transportation and the San Bernardino County Transportation Authority are offering the free trips.
"We're offering free rides on our bus, rail and bike system on Saturday, February 4, to honor Transit Equity Day and the birthday of civil rights icon Rosa Parks, who in 1955 famously refused to give up her seat because she was Black," an L.A. Metro announcement said.
The Los Angeles transit agency said that turnstiles at rail stations would be unlocked and riders are free to board without using electronic card readers or fare boxes.
The system's Metro Bike Share is also free for 30-minute rides. To redeem the free ride, customers were advised to select "1-Ride" at any Metro Bike Share kiosk, online or in the Metro Bike Share app, and use code 020423. The code may be used multiple times throughout the day.
For Metro Micro, the on-demand rideshare service, riders can pre-book the ride online and use code 2023 for a free lift.
On regional Metrolink trains, riders were advised they would not need a ticket to board any train operating within the five-county Metrolink region.
Also free throughout the day Saturday will be San Bernardino County transit providers, including Metrolink, Basin Transit, Mountain Transit, Needles Area Transit, Omnitrans, and Victor Valley Transit Authority.
L.A. Metro hailed the "action and courage" of Parks, who died in 2005. In 1955, she refused to leave her bus seat for a white passenger in Montgomery, Ala. Her court case led to the U.S. Supreme Court ruling that segregation on transit was unconstitutional, the transit agency said, "an important milestone in dismantling the Jim Crow laws that persisted in the U.S. for a century after the end of the Civil War."
The stories shaping California
Get up to speed with our Essential California newsletter, sent six days a week.
You may occasionally receive promotional content from the Los Angeles Times.