If you think nothing could be more tedious than a journalist complaining about not being able to attend the Cannes Film Festival, you've clearly never heard a journalist complain about having to attend the Cannes Film Festival.
Believe it or not, this was a not-uncommon occurrence back in the halcyon days before the novel coronavirus, when the only real hazards associated with festival-going were eyestrain, jet lag and maybe a Nespresso overdose. Back then, you could count on more than a few hardened industry veterans to descend on this charming French Riviera town in weary droves and with a litany of criticisms at the ready. What a horror to be in Cannes, with its lousy food and unreliable Wi-Fi, its massive crowds and tedious protocol — and, of course, its thoroughly mediocre lineup of films. (This judgment was unwavering even when the lineup was excellent, as it often was.)
Somehow, I've never been able to join in the complaints, any more than I've been able to join in the raucous booing by the press that sometimes greets a particularly ill-received movie. Not every film that plays at Cannes is great — how could it be? — but the festival's greatness has never been in doubt. Attending is a privilege and a pleasure; it's also an enormous benefit for any critic hoping to gauge the state of a global medium, and to get a sense of what audiences can expect to see in art-house theaters for the next year or so.
From director's chairs to executive suites to movie theater seats, no element of Hollywood will be untouched as society movies forward from the pandemic. We asked people all around the industry what the future might look like.
We're not getting that early scoop this year. The 2020 Cannes Film Festival, which would have come to a close with its annual awards ceremony this weekend, is not the only major public event to have been suspended due to the COVID-19 pandemic, but the impact of its cancellation will have unique repercussions for the international film world.
Cannes has always presented itself as a temple of cinema and a defender of theatrical moviegoing, a position that I find (mostly) heroic even as others — like, say, the fine people who work at streaming giants like Netflix — consider it high-handed and out of touch. This year, more than ever, the uncertain fate of the festival seems to echo and reveal the industry's own innermost anxieties, its fears about the fate of the motion picture medium itself.
It will affect the programs and practices of other festivals, including its significant fall rivals like Venice and Toronto, which are themselves figuring out their plans in this disrupted year. And it will temper some of the understandable excitement following the most successful Cannes lineup in recent memory — a lineup that included Pedro Almodóvar's "Pain and Glory," Céline Sciamma's "Portrait of a Lady on Fire" and Bong Joon Ho's "Parasite," which won the Palme d'Or en route to its glorious Oscar-night victory.
Two very different families collide in Bong Joon Ho's masterful thriller, which will represent South Korea in this year's Oscar race.
As it happens, I saw my first Bong joint — his deliciously entertaining monster movie, "The Host" — at the 2006 Cannes Film Festival, where it was playing in Directors' Fortnight, a program that runs parallel to the main selection. That was my first year at Cannes; I've been fortunate to attend each year since then.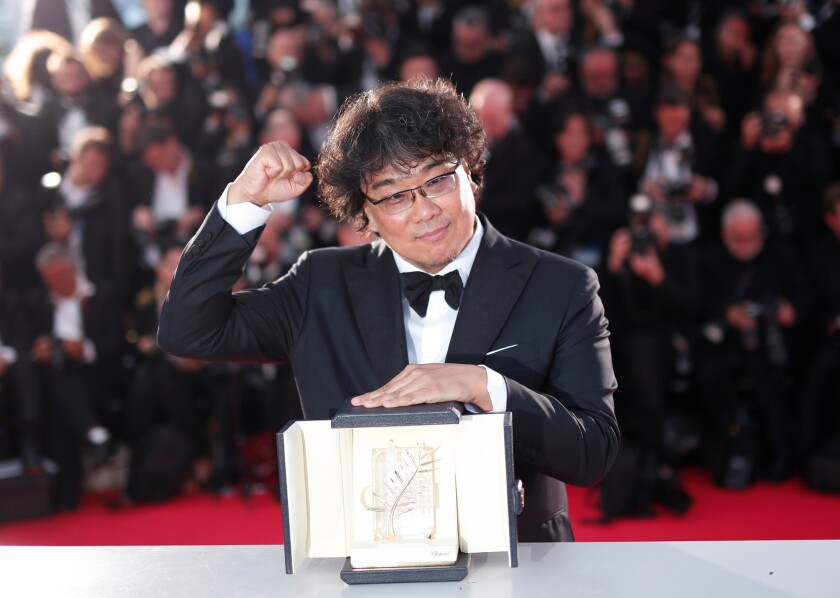 What follows is a list of 28 recommended films that have played the festival since 2006, and which are now available for viewing at home. Beyond the major streaming sites, some of these titles can be found on highly recommended platforms such as Criterion Channel and IFC Films Unlimited, which is hosting its own Cannes retrospective starting this month. Titles listed on the sites Sling TV and Tubi can be viewed for free.
One ground rule: I eliminated all winners of the Palme d'Or, the festival's top prize, from my list, and tried whenever possible to recommend titles that received too little attention or even distribution in this country. Advocating for great movies that too easily get lost in the media shuffle is something that Cannes itself has been doing for years, and something I expect it will continue to do for years to come.
"Day Night Day Night" (2006)
Five years after 9/11, director Julia Loktev emerged with this spare, rigorous drama about a teenage girl (the remarkable Luisa Williams) plotting to blow herself up in Times Square. The withholding of contextual details is at once maddening and entirely absorbing; suspense filmmaking doesn't get more existentially terrifying than this. (iTunes, Amazon Prime Video)

"The Host" (2006)
I've had few moviegoing experiences more pleasurable than seeing Bong's seminal creature feature — particularly its delirious opening sequence — with a packed house. But it loses none of its visceral charge, its disquieting humor or its political critique on the small screen. (Magnolia Selects, YouTube, Google Play, Vudu, Amazon Prime Video, iTunes, Hulu)
"Flight of the Red Balloon" (2007)
The story of a Parisian puppeteer, her young son and his Chinese-born sitter, this splendid feature-length tribute to Albert Lamorisse's classic "The Red Balloon" marked a rare and completely successful foray into French filmmaking for the Taiwanese master Hou Hsiao-hsien. Lovely, wise and graced by one of the finest performances of Juliette Binoche's career. (iTunes, Amazon Prime Video, Hulu)

"Secret Sunshine" (2007)
A harrowing emotional odyssey that must be seen to be believed, anchored by a stunning performance from the South Korean star Jeon Do-yeon that won her a deserved acting prize from the Cannes jury. This isn't the first time I've championed Lee Chang-dong's masterwork, and it won't be the last. (Criterion Channel, YouTube, Google Play, iTunes, Amazon Prime Video)
"Silent Light" (2007)
A rare picture set within a Mennonite community in Mexico, featuring mostly nonprofessional actors, Carlos Reygadas' third feature is a radiant reworking of one of the all-time great spiritual films, Carl Theodor Dreyer's "Ordet." Even on a home screen, it will leave you looking at the world through changed eyes. (Vudu)

"The Headless Woman" (2008)
A driver takes her eyes off the road for a moment and hits something, takes a deep breath and drives on. Was it a dog? Or a child? So begins this hypnotic, brilliantly constructed puzzle from the Argentine director Lucrecia Martel ("Zama"), whose dismantling of class privilege would make for an astute double bill with "Parasite." (Amazon Prime Video)
"Tokyo Sonata" (2008)
Although justly celebrated for his horror films ("Cure," "Pulse"), Japanese auteur Kiyoshi Kurosawa has never been bound by genre. This resonant melodrama about a family gradually coming apart at the seams remains one of his finest works. (Sling TV, Amazon Prime Video)

"Enter the Void" (2009)
A trippier, more transgressive kind of Tokyo sonata, this one from that mellowing bad boy of extreme French cinema, Gaspar Noé. To say that his pot-toking, sex-club-trawling vision isn't for everyone would be an understatement, but this version of it was definitely for me. (IFC Films Unlimited, YouTube, Google Play, Amazon Prime Video, iTunes)
"Vincere" (2009)
The early life and rise to power of Benito Mussolini is the subject of this thrillingly operatic tour de force from Italian auteur Marco Bellocchio (whose Cannes-premiered mob drama "The Traitor" opened in U.S. theaters earlier this year). Filippo Timi is superb as the lusty dictator, but as his cruelly discarded first wife, Ida Dalser, Giovanna Mezzogiorno is the movie's blazing heart and soul. (YouTube, Google Play, iTunes, Hulu)

"Certified Copy" (2010)
Another great Binoche performance, this one for the late Iranian master Abbas Kiarostami in a Tuscan romantic travelogue that plays like a Cubist elaboration on one of Richard Linklater's "Before … " movies. It's both a pleasurable idyll and a richly philosophical consideration of originality and derivation in life as well as art. (Criterion Channel, IFC Films Unlimited, YouTube, Google Play, Amazon Prime Video, iTunes, Sling TV)
"Tuesday, After Christmas" (2010)
Cannes has anointed no shortage of new Romanian classics over the past 15 years, most famously the Palme d'Or-winning "4 Months, 3 Weeks and 2 Days." But Radu Muntean's emotionally searing drama of marriage and infidelity, featuring pitch-perfect performances from Mimi Branescu, Mirela Oprisor and Maria Popistasu, deserves to be better known. (Amazon Prime Video)

"Once Upon a Time in Anatolia" (2011)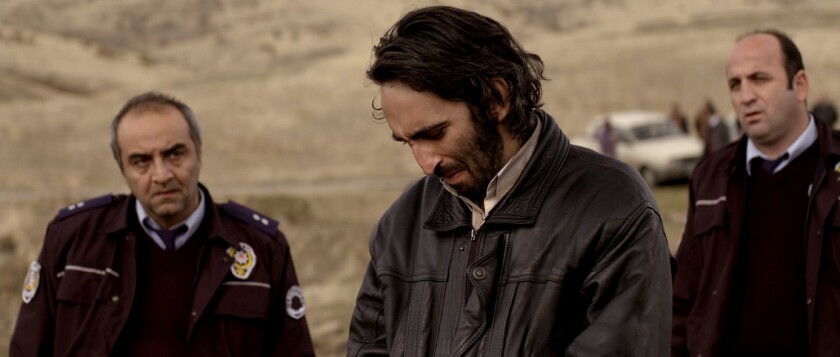 The broody Turkish filmmaker Nuri Bilge Ceylan has been a Cannes regular for years; his "Climates" (2006) and the Palme-winning "Winter Sleep" (2014) are well worth seeking out. But "Anatolia" is furrowed-brow cinema at its finest: a nocturnal police procedural set in a distant corner of the world that slowly, quietly merges with yours. (iTunes, Amazon Prime Video)
"The Yellow Sea" (2011)
Sometimes you want great art; sometimes you want one guy to beat up another with a giant pork bone. In Na Hong-jin's blood-soaked moral thriller, one of many Korean genre triumphs that have lit up Cannes over the years, you don't have to choose. (YouTube, iTunes, Google Play, Vudu, Amazon Prime Video)

"Holy Motors" (2012)
Ten-minute standing ovations at those black-tie Cannes premieres are par for the course, but it's the rare movie that can bring a crowd of jaded journalists to its feet. The waves of laughter and applause that shook the first press screening of "Holy Motors," a mesmerizingly bizarre fantasia from director Leos Carax and his amazing star Denis Lavant, remains one of my happiest — and weirdest — Cannes memories. (Tubi, Vudu, YouTube, Google Play, iTunes, Amazon Prime Video)
"Only Lovers Left Alive" (2013)
Jim Jarmusch's droll, wistful ode to love and art struck me as one of the odder films I saw at Cannes that year: not because Tilda Swinton and Tom Hiddleston are playing centuries-old hipster vampires but because their characters have a perfectly happy, well-adjusted marriage. (Vudu, Amazon Prime Video, YouTube, iTunes, Google Play, Hulu)

"The Tale of the Princess Kaguya" (2013)
This gorgeous hand-drawn adaptation of a famous Japanese folk tale was the last feature written and directed by Studio Ghibli animator Isao Takahata ("Grave of the Fireflies") before his death in 2018. (YouTube, Google Play, Vudu, Amazon Prime Video)

"Bird People" (2014)
One of the least heralded movies on my list and one of my favorites. The less said the better, but it stars Josh Charles and Anaïs Demoustier as two lonely souls whose drifting paths intersect and whose views of the world are remarkably transformed. It's also the most recent feature from a great filmmaker, Pascale Ferran ("Lady Chatterley"), who should be an international art-household name. (YouTube, Google Play, Amazon Prime Video, iTunes)
"Gett: The Trial of Viviane Amsalem" (2014)
The great Israeli actress-filmmaker Ronit Elkabetz died at the age of 51, two years after she and her brother, Shlomi Elkabetz, directed this gripping courtroom drama about the dissolution of a marriage. To watch "Gett" — the final film in a trilogy that includes "To Take a Wife" and "7 Days" — is to be reminded of the magnitude of that loss. (YouTube, Google Play, Amazon Prime Video, Vudu, iTunes)
"Goodbye to Language" (2014)
Jean-Luc Godard's eye-popping, head-spinning essay film did things with 3-D that no audience, in Cannes or otherwise, had ever seen. Months later it beat out the likes of "Boyhood" and "The Grand Budapest Hotel" to be named best film of 2014 by the National Society of Film Critics. (YouTube, iTunes, Google Play)

"The Assassin" (2015)
Eight years after "Flight of the Red Balloon," Hou returned to Cannes with another wondrous gamble. A Chinese martial-arts epic like no other, this 9th-century saga of life and death, allegiance and betrayal is simply one of the most beautiful movies I've ever seen, frame by immaculately lighted frame. (Tubi, Vudu, YouTube, Google Play, Amazon Prime Video, iTunes)
"Timbuktu" (2015)
The harrowing reality of life under Islamist rule is captured with wit, clarity and bottomless humanity in this exquisite portrait of a desert community from Mauritanian director Abderrahmane Sissako. A timeless movie about the perils of extremism for any country and any era. (YouTube, Google Play, Vudu, Amazon Prime Video, iTunes)

"Personal Shopper" (2016)
I would watch a movie in which Kristen Stewart played a celebrity's personal shopper and also a movie in which Kristen Stewart played a grieving psychic. What a pleasure that Olivier Assayas' eerie art-house ghost story — think of it as "Casper" with couture — lets her do both. (IFC Films Unlimited, Vudu, Amazon Prime Video, YouTube, Google Play, iTunes, Sling TV)
"Toni Erdmann" (2016)
German films have never been especially well represented at Cannes; German comedies set largely in Romania, even less so. Maren Ade's pointillist triumph, starring Sandra Hüller and Peter Simonischek as the most heartbreaking of daughter-father duos, was the glorious exception that proved the rule. (Vudu, YouTube, Google Play, Amazon Prime Video, iTunes)

"The Florida Project" (2017)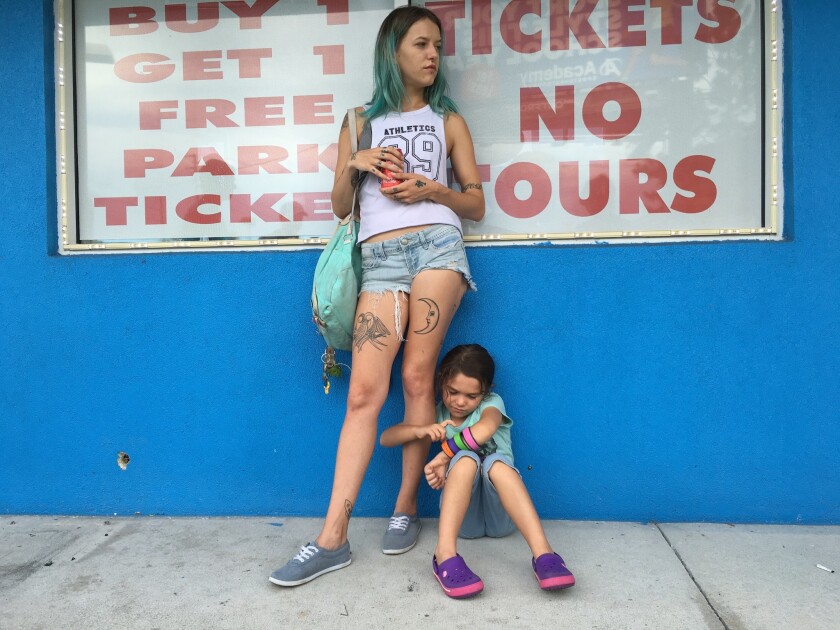 The Directors' Fortnight program had the good fortune of premiering Sean Baker's emotionally overwhelming movie about motel life in the shadow of Disney World. Call it candy-colored neorealism, or call it one of the greatest American films about childhood ever made. (Vudu, Amazon Prime Video, Google Play, YouTube, Netflix)
"The King" (2017)
A celebration, a lament and a warning, Eugene Jarecki's brilliant musical documentary premiered at Cannes under a different title ("Promised Land") and was eventually recut for release. Its vision of Elvis Presley's endlessly mythologized life story as a turbulent metaphor for the soul of America itself feels even more relevant now. (YouTube, Google Play, Amazon Prime Video)
"Diamantino" (2018)
Reviewing Gabriel Abrantes and Daniel Schmidt's movie in the summer of 2019, I described it as "the funniest gender-bending, human-cloning refugee-crisis soccer comedy I've ever seen." A year later, that assessment still holds. (Criterion Channel, YouTube, Google Play, Vudu, Amazon Prime Video)

"Atlantics" (2019)
A tale of lost love and vengeful ghosts set in Dakar, this quietly astonishing debut from the French Senegalese director Mati Diop won her the festival's Grand Prix last year. Rarely are myth and reality — or the political and the personal — so delicately intertwined. (Netflix)

"For Sama" (2019)
Waad al-Kateab's deeply personal chronicle (codirected with Edward Watts) of the life-saving work being done on the front lines of the Syrian civil war occupies a unique place even among the many vitally urgent documentaries that have been made about that crisis. It played at Cannes following its South by Southwest premiere. (YouTube, Google Play, Amazon Prime Video, Vudu)
---