Cannes: Times critics on everything you need to know about this year's festival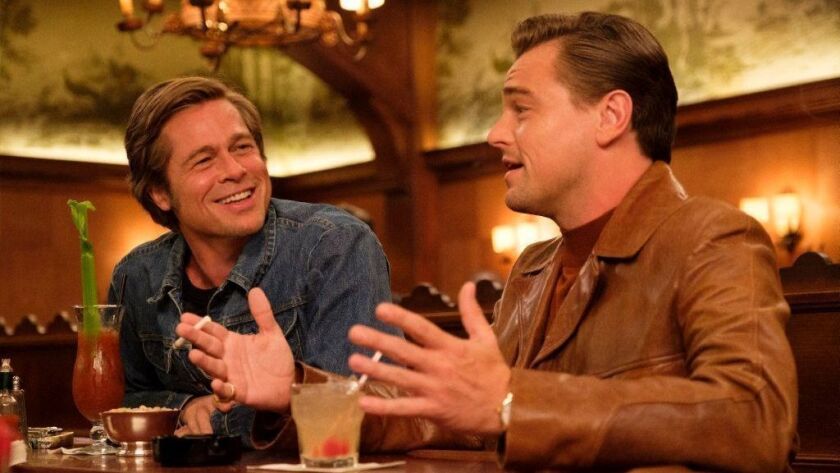 Film Critic
Reporting from Cannes, France —
The 72nd Festival de Cannes featured new films by Quentin Tarantino and Terrence Malick, opened with Jim Jarmusch's "The Dead Don't Die" and ended with the Palme d'Or going to "Parasite," a thriller directed by South Korean filmmaker Bong Joon-ho. Now that this year's edition is complete, Times critics Justin Chang and Kenneth Turan reflect on what the festival got right and what could have been better.
KENNETH TURAN: Cannes 2019 is now firmly in the rear-view mirror, and as we watch it recede into history, it seems, at least to me, to have been something of an unusual year.
On the one hand, the event did not seem as jammed with people as it has been in the past, not necessarily a bad thing, but the quality of films across the board felt surprisingly good. A personal favorite, Pedro Almodóvar's "Pain and Glory," even won best actor for star Antonio Banderas.
FULL COVERAGE: Cannes Film Festival »
JUSTIN CHANG: Many of us were half-hoping, half-expecting that "Pain and Glory" would earn Almodóvar his first Palme d'Or at long last, but as good as the movie is, it simply wasn't to be. In any case, who could argue with Bong Joon-ho winning the top prize for his splendid dark comedy-thriller, "Parasite"? Between that decision and the second-place Grand Prix for Mati Diop's lovely and atmospheric debut, "Atlantics," I'd say Alejandro González Iñárritu's jury did an overall excellent job.
Throughout the festival, I also kept hearing chatter about low turnout — this sales agent who didn't come this year, those executives who couldn't be bothered. Certainly, some of the press screenings seemed less packed than usual, though that may have had something to do with the festival's rejiggered schedule, which seemed to put all of us on different tracks.
The glorious exception to that, of course, was the first screening of Quentin Tarantino's "Once Upon a Time … in Hollywood," where we all lined up early and packed ourselves in like sardines so as not to miss the event of the festival. And if Tarantino's epic of 1969 Los Angeles wasn't the best thing I saw at Cannes this year, it was nonetheless a happy, moving surprise, and one that I look forward to revisiting soon.
TURAN: It's funny you should use the word "revisit" about this unexpected film intertwining the real and the fictional, because seeing it again is on my mind too. Though it's got a chunk of classic Tarantino ultra-violence and an already controversial plot point, it also has a warmth and emotion I've never felt from this director before, as well as affection for the film, TV and music of the era that the director knows so well.
The other film I am eager to see one more time was one of Cannes' little-known surprises, an animated version of the celebrated Italian children's book "The Bears' Famous Invasion of Sicily," a first film by Lorenzo Mattotti, a well-known illustrator with numerous New Yorker covers to his credit. With bold, vibrant visuals complementing a fable plot filled with wonderful high spirits, this is a transporting film that I'm hoping gets the American distribution it deserves.
FULL COVERAGE: Cannes Film Festival »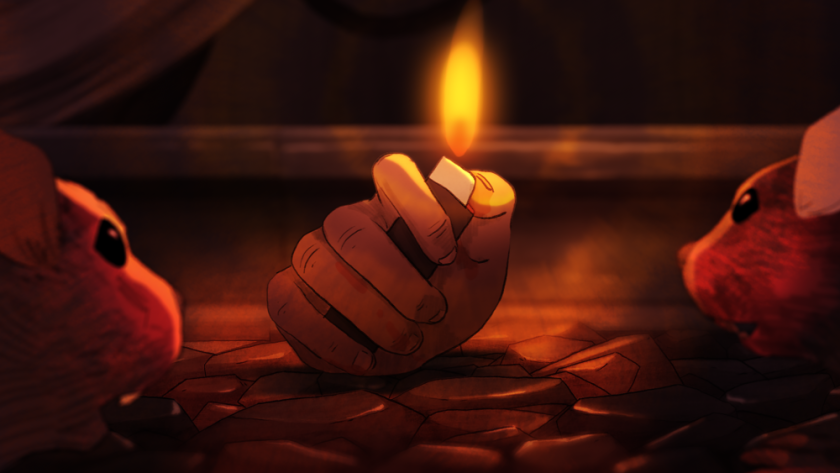 Read Justin Chang's Cannes Film Festival diary 2019 »
CHANG: This appears to have been an unusually strong festival for animation overall. I was glad I made time for "I Lost My Body," Jérémy Clapin's harrowing and lovely French film about a severed hand — truth be told, one of the more compelling movie protagonists I've seen all festival — that goes on a journey in search of its maimed owner. It won the top prize in the International Critics' Week sidebar. (And, like "Atlantics," was acquired by Netflix for most territories worldwide just as the festival wrapped.)
Another highlight, for me and many others, was Robert Eggers' feverishly brilliant horror-comedy "The Lighthouse," playing in the parallel Directors' Fortnight program. Willem Dafoe and Robert Pattinson are beautifully matched as a pair of sea dogs succumbing to madness and isolation on the Maine coast. Like Eggers' "The Witch," this early 20th-century Gothic is a marvel of obsessive period detailing, and it's shot on 35-millimeter film to boot — as transporting an evocation of old movies past, in its way, as Tarantino's.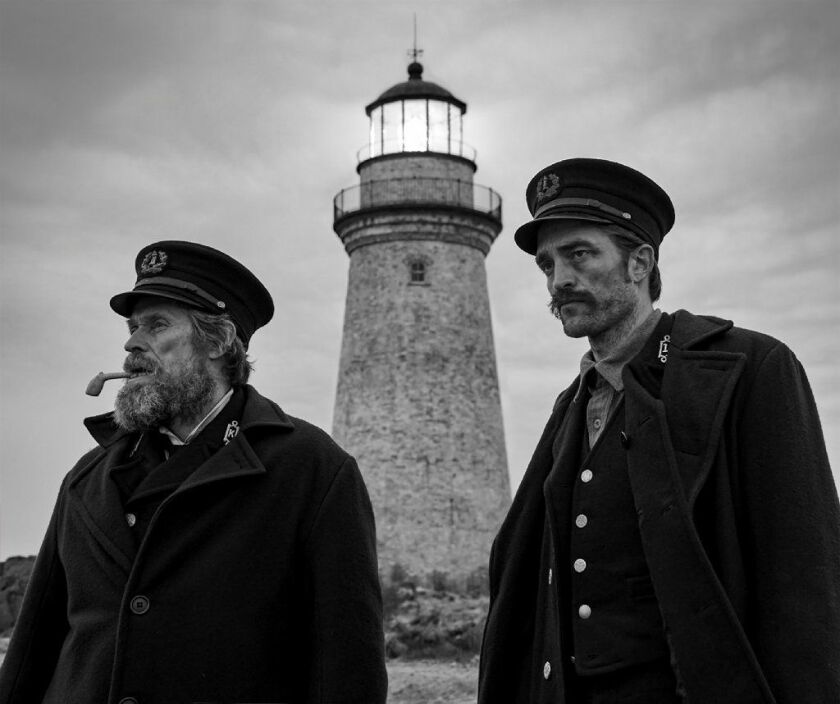 ALSO: Robert Eggers, director of the smart and scary 'The Lighthouse,' sees comfort in horror »
TURAN: I surprised my horror-averse self by being taken by "The Lighthouse" as well. And I also went for yet another animated film, the completely gorgeous if inevitably downbeat "The Swallows of Kabul," set during the Taliban rule of Afghanistan.
The competition film whose cinematic energy most won me over was Ladj Ly's debut feature, "Les Misérables," which won the jury prize (shared with Kleber Mendonça Filho and Juliano Dornelles for "Bacurau"). It's set in the same Parisian suburban neighborhood the Victor Hugo novel is (and the one Ly grew up in) and things have, if anything, gotten worse.
The film follows a dicey three-man anti-crime squad through the unbearable tension of patrolling a neighborhood constantly on the edge of chaos. A tough, street-smart film that deftly balances thrills and social engagement, it was picked up almost immediately for American markets by Amazon.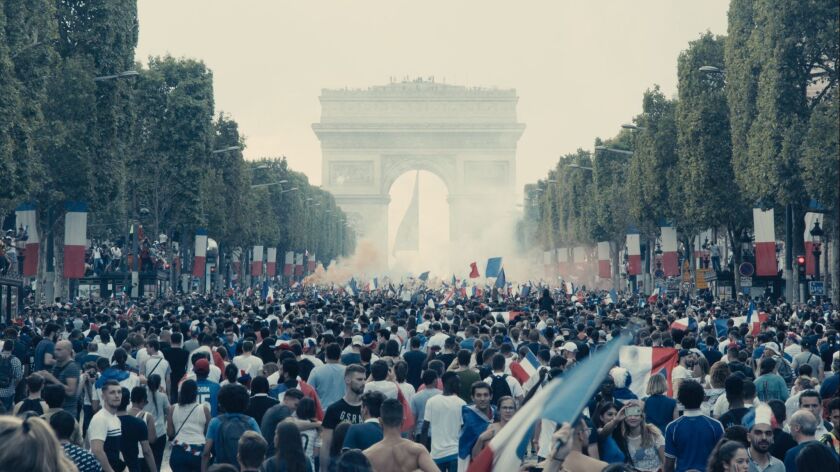 CHANG: I hope "Les Misérables" gets the audience it deserves, and I hope the same for the recently Fox Searchlight-acquired "A Hidden Life," the new World War II drama from the always divisive Terrence Malick: I thought it was a wondrous return to form and have not encountered more disagreement on any movie all festival.
Interestingly, Malick and Tarantino are two of five Palme d'Or winners who had films back in competition this year, not all of them good. Ken Loach served up more Loachian misery-by-the-yard with "Sorry We Missed You." The great Jean-Pierre and Luc Dardenne disappointed with "Young Ahmed," a tense but unrevealing portrait of a radicalized Muslim youth plotting an act of violence — not that it stopped them from winning a directing prize from the jury to go along with (deep breath) the two Palmes, two acting prizes, one Grand Prix and one screenwriting prize that their films have won before at this festival.
Still, I'd gladly watch "Young Ahmed" again than sit through one more vile, butt-shaking minute of "Mektoub, My Love: Intermezzo," Abdellatif Kechiche's 3 1/2-hour ode to the female posterior. If Kechiche hadn't already sold his Palme to help finance this unaccountably bloated undertaking, I'd suggest he be forced to give it back.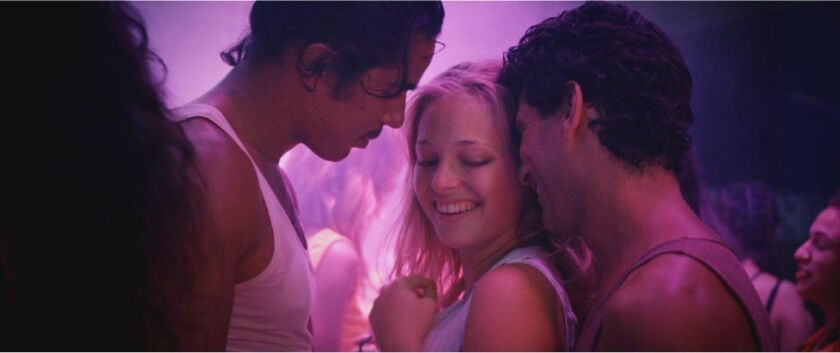 ALSO: Abdellatif Kechiche's 'Mektoub, My Love: Intermezzo' is the disaster of the Cannes Film Festival »
TURAN: To go from the banal to the sublime, something that Cannes does all the time, I wanted to put a word in for "The Cordillera of Dreams," an elegant film by Chile's master documentarian Patricio Guzman, a work that continues his exploration of the aftermath of Augusto Pinochet's savagely autocratic rule.
That film appeared in my favorite Cannes section, Cannes Classics, which also features new restoration of landmark works. This year, I thoroughly enjoyed Gilles Grangier's old-school but offbeat "125 Rue de Montmartre," a film little known even in France because it came out in 1959, when everyone was talking about the New Wave.
CHANG: I didn't spend nearly enough time investigating the other programs and sidebars this year, although I am glad that I made time to see "Beanpole," a beautifully bleak drama of post-World War II Leningrad that earned its gifted 27-year-old filmmaker, Kantemir Balagov, the directing prize in Un Certain Regard. Viktoria Miroshnichenko and Vasilisa Perelygina give breathtaking (in every sense) performances as two women who have forged an unbreakable bond even as their lives have been irretrievably shattered.
Speaking of women and unbreakable bonds, I'd like to mention Céline Sciamma's "Portrait of a Lady on Fire," starring Adèle Haenel and Noémie Merlant as 18th-century Frenchwomen whose brief encounter turns to love. This gorgeous, contemplative movie was so well received in competition here that many thought Sciamma had a decent shot at becoming the first female director since Jane Campion to win the Palme. As with Almodóvar, it wasn't meant to be — not yet, anyway.
RELATED: Justin Chang's Cannes Film Festival diary 2019 »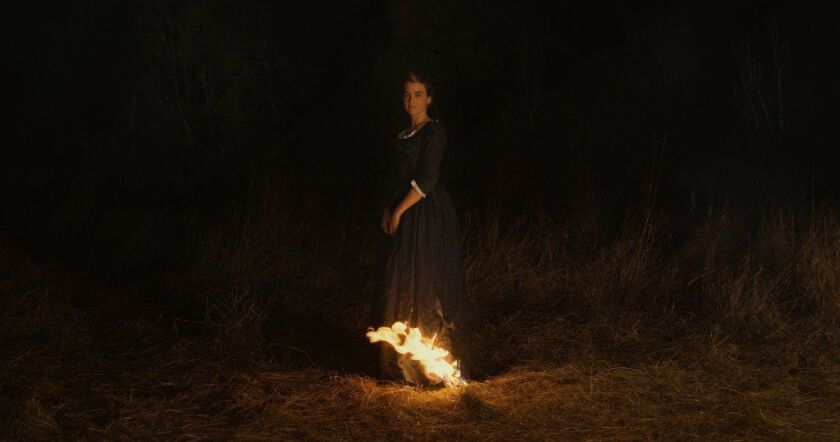 ---
The complete guide to home viewing
Get Screen Gab for weekly recommendations, analysis, interviews and irreverent discussion of the TV and streaming movies everyone's talking about.
You may occasionally receive promotional content from the Los Angeles Times.