Diddy's son Justin Combs arrested for suspected DUI near Beverly Hills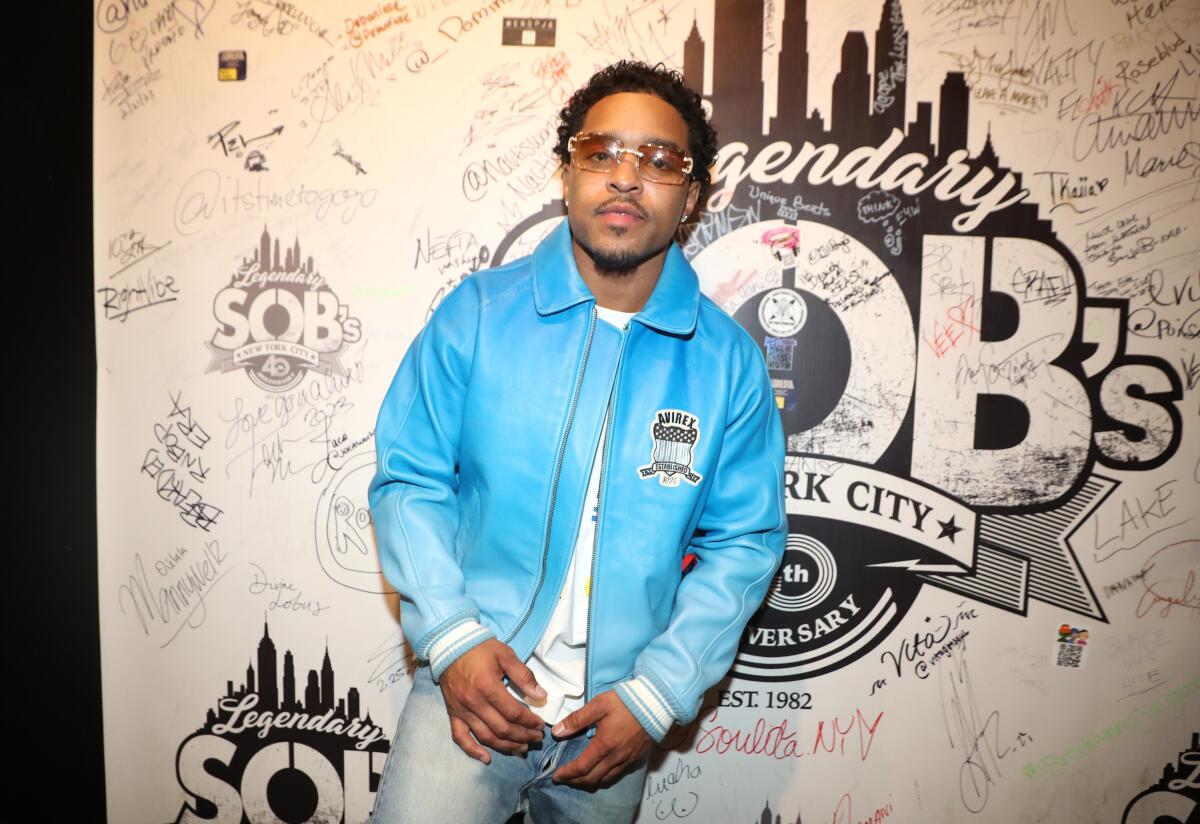 Justin Combs, the eldest son of Diddy, was arrested over the weekend near Beverly Hills on suspicion of driving under the influence, authorities said.
Combs was arrested on Sunday around 9 a.m. near the intersection of Wilshire and Robertson boulevards, LAPD Officer Drake Madison told The Times.
The 29-year-old was booked on suspicion of DUI at a Los Angeles County jail, but was released by the afternoon after posting $5,000 bail, according to county jail records.
Authorities did not provide the circumstances of the incident and what led up to the arrest.
Sean 'Diddy' Combs' liquor company is accusing spirits giant Diageo of 'longstanding misconduct' by allegedly starving his DeLeon and Ciroc labels of resources.
After the arrest, Combs' mother, Misa Hylton, took jabs at her ex-boyfriend Diddy.
"I'm not Protecting no one anymore Just my son," the fashion designer wrote on her Instagram story, according to multiple outlets which took screenshots of the now-deleted posts. "And ALL the children. I love a come to Jesus Moment."
She went on to write, "The statement 'a fish rots from the head down' means that, in addition to being a major contributing factor in a family or organization's success, leadership is also the root cause of its failure and demise."
Rapper Sean 'Diddy' Combs now has seven children: Quincy Taylor Brown, Justin Dior, Christian Casey, Chance, D'Lila Star, Jessie James and Love Sean.
Hylton also took aim at Diddy's relationship with City Girls rapper Yung Miami, one of his business associates and his liquor ventures and added, "I should have kept my child with me ... F— UCLA too. Everybody. Can get it."
Combs, who is working at his father's Combs Global, played football at UCLA where he received an athletic scholarship as a defensive back. He graduated from UCLA in 2016 with a degree in sociology, though his time there was overshadowed by his famous father.
His $54,000 sports scholarship drew criticism due to his family's wealth. And during one practice at the school, police arrested Diddy, whose birth name is Sean Combs, on suspicion of swinging a kettle bell weight at a coach. Prosecutors declined to file a case against the elder Combs after he claimed self-defense.
Diddy's former nanny claims she was wrongfully terminated after announcing she was pregnant and planned to take maternity leave.
Last week, Diddy sued the British beverage company Diageo, which co-owns his Ciroc and DeLeon liquor brands, for racial discrimination. He claimed Diageo treated his brands as as inferior "Black brands" or "ethnic brands" that should be targeted to "urban" consumers, giving them less marketing resources compared to counterparts Don Julio and Casamigos.
Justin Combs is often seen promoting his father's vodka and tequila labels on his Instagram page. In 2018, as Combs became more involved in his father's company, what was then known as Combs Enterprises, he told Forbes that it was his goal to be on the Forbes 30 Under 30 list and to follow his father and become the next CEO.
"It's going to be Bad Boy 2.0," he said. "Just wait on it!"
Times staff writer Nardine Saad and the Associated Press contributed to this report.
Get our L.A. Goes Out newsletter, with the week's best events, to help you explore and experience our city.
You may occasionally receive promotional content from the Los Angeles Times.