Harvey Weinstein sentencing: Mira Sorvino 'cried tears of amazement, gratitude'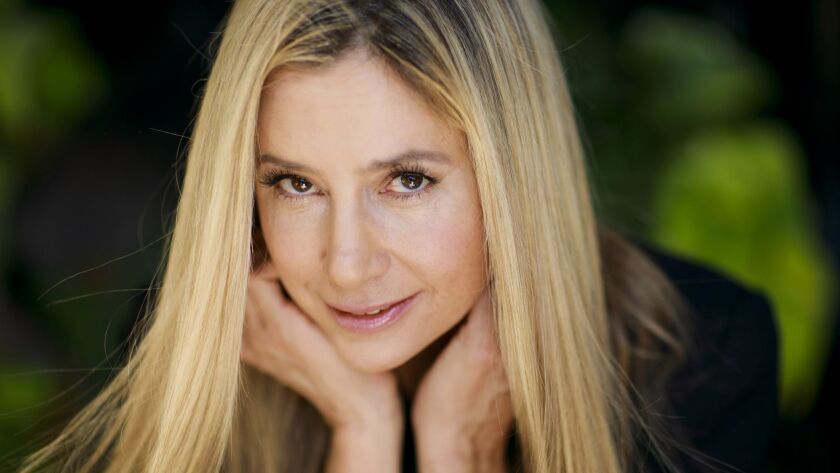 Harvey Weinstein, the Hollywood producer who was convicted of rape and a criminal sex act, was sentenced Wednesday to 23 years in prison — and Hollywood definitely had some opinions about that.
"I literally cried tears of amazement, gratitude that the justice system has worked on behalf of all of his victims today," actress Mira Sorvino tweeted. She was one of the women who spoke out about the former Weinstein Co. executive in Ronan Farrow's New Yorker piece accusing Weinstein of sexual misconduct.
"Harvey Weinstein's legacy will always be that he's a convicted rapist. He is going to jail — but no amount of jail time will repair the lives he ruined, the careers he destroyed, or the damage he has caused," the group known as the Silence Breakers said in a statement distributed after the sentencing.
The group of 23 women — which includes Ashley Judd, Lauren Sivan, Rosanna Arquette and Rose McGowan, all of whom accused Weinstein of misconduct — says it will persist in its "crusade for cultural change."
Time's Up spoke out as well.
"First and foremost, we are grateful for the courage and strength of Mimi Haleyi, Jessica Mann, Annabella Sciorra, Dawn Dunning, Tarale Wulff, and Lauren Young, who bravely testified in court, and we remain in solidarity with the more than 100 survivors who suffered abuse, harassment, and rape at the hands of Harvey Weinstein," the organization said in a statement.
"The trauma of sexual assault and harassment is lifelong — we can only hope that today's sentence brings all of the survivors of Harvey Weinstein some measure of peace," it added.
Jurors wisely saw through Weinstein's "blame the victim" defense, which has too often worked to shield rapists from justice.
Time's Up also deemed the social change that the survivors had catalyzed "transformational."
Calling the sentence "obscene" and "obnoxious," Weinstein attorney Donna Rotunno told reporters immediately afterward that the defense would appeal. Weinstein also faces charges in Los Angeles.
Back on social media, John Cleese made a wry joke, which is below, along with a sampling of celebrity reactions.
---
Get our daily Entertainment newsletter
Get the day's top stories on Hollywood, film, television, music, arts, culture and more.
You may occasionally receive promotional content from the Los Angeles Times.