Disneyland is reopening in July. What about other parks?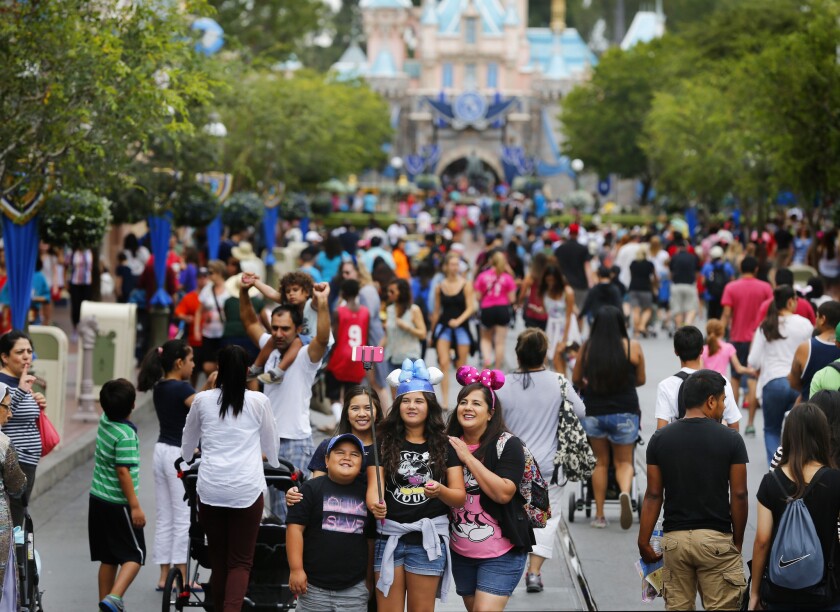 Now that the Happiest Place on Earth has announced plans to reopen July 17, what's the status of other amusement parks? What will they look like upon reopening?
Here's what we know so far about some major theme parks in the coronavirus era.
There are 8 stories.
Anaheim's Disneyland Resort intends to reopen its gates just in time for the park's 65th anniversary.

Theme park reopening plans: Six Flags' safety protocols include taking temperatures and requiring people to wear masks (except while eating).

Disney World, which is central Florida's biggest employer, hopes to reopen soon, as crosstown rival Universal Orlando aims to reopen June 5.

Worries of coronavirus and other issues matter little to enthusiastic visitors of reopened Shanghai Disneyland. But there are reminders of reality.

Theme parks like Disneyland may not reopen until 2021. Expect parks to limit attendance, take temperatures, space out lines and sanitize, sanitize, sanitize.

Disneyland, Magic Mountain, Universal Studios, Knotts Berry Farm and Sea World closed due to coronavirus . These aerial photos show the deserted scene.

Disneyland is closed -- but that hasn't stopped fans from building their own theme park rides and attractions in their homes and backyards.

The Happiest Place on Earth shut its gates Friday night due to the coronavirus crisis. A full non-weather-related closure of Disneyland has happened just three times in the park's 65-year history. But this time is different.