Did 'Tiger King' ruin Joe Exotic's life? 'Absolutely,' he says in a call from prison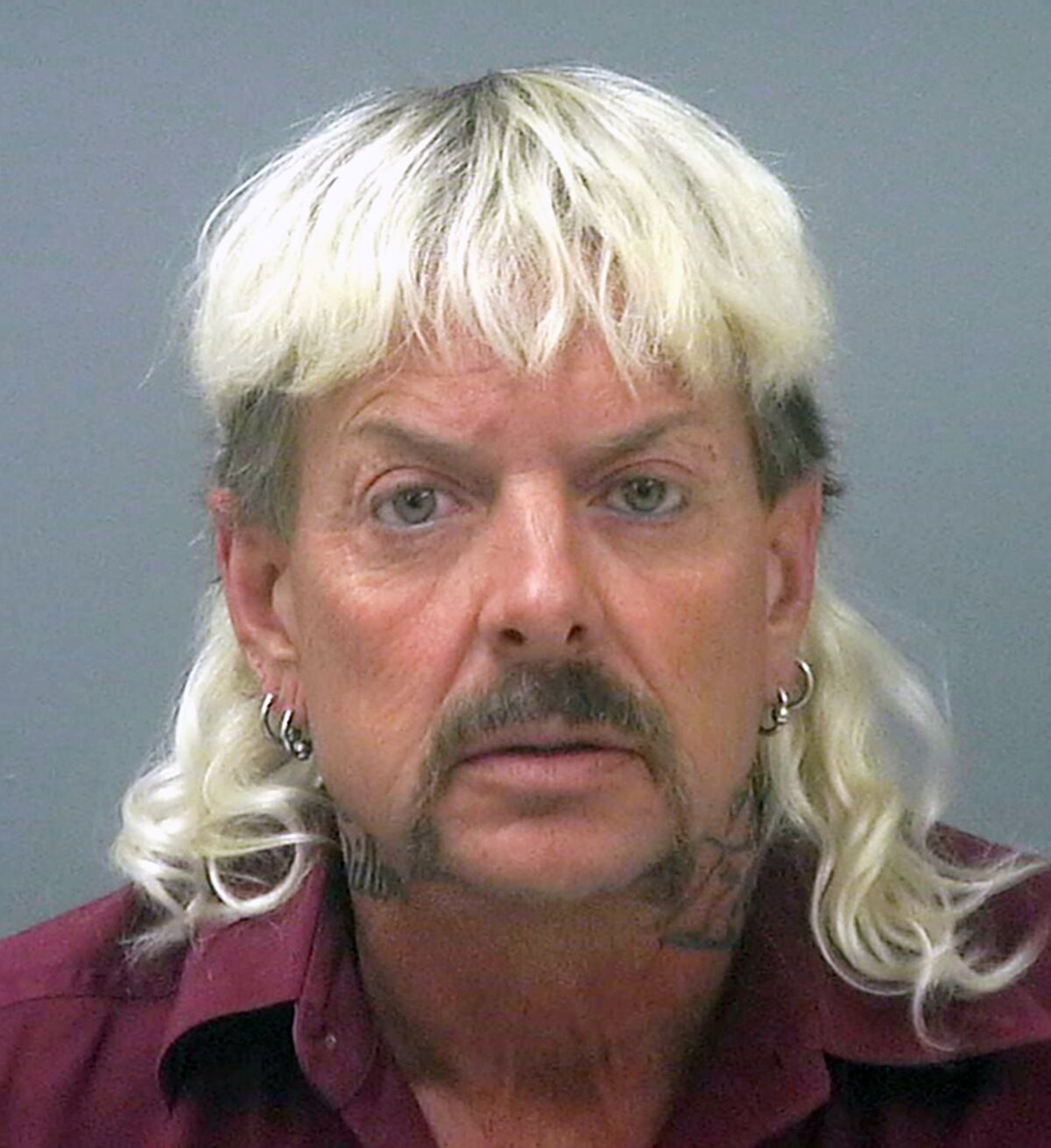 "Tiger King" made Joe Exotic a pandemic-era star, right? Wrong, says the man himself.
Exotic, a.k.a. Joseph Maldonado-Passage, told TMZ on Friday that the Netflix docuseries ruined his life. And he claims it's a project he never did.
"I didn't do 'Tiger King,'" he said in an exclusive interview from federal prison in Fort Worth, Texas. "Did 'Tiger King' ruin my life? Absolutely."
Joe Exotic, star of the hit Netflix series 'Tiger King,' went into attack mode Wednesday after being denied a presidential pardon from Donald Trump.
Maldonado-Passage said he was "filming a little tiger show" in 2016-2017. "Then Netflix and [series co-director] Eric Goode and all of them turned this into a conspiracy to kill Carole Baskin, to make a show. Anything you saw me in was real filming that I filmed at the zoo. Everything they filmed after 2018 when I got arrested was all pre-set-up and we have evidence that they were all paid to say what they said."
"Tiger King: Murder, Mayhem and Madness," the seven-episode program that dropped on March 20, 2020, just as COVID-19 was shutting down the world, became instant bonding material among viewers cast adrift from their normal lives.
"Social media, when not dedicated to combing every aspect of COVID-19, is debating the merits of the series and the fate of its eccentric cast," The Times' Lorraine Ali wrote in April 2020. "And it's hard to blame captive audiences for responding passionately to its themes of being caged, scared and losing touch with the world outside the compound."
Joe Exotic, the imprisoned star of Netflix's 'Tiger King,' is reportedly refusing cancer treatment. He was diagnosed with prostate cancer in 2021.
Ali called it a "car wreck of a show" and added, "Like Joe Exotic, it's sensational, absurd and begs to be watched. It's infectious in all the worst ways." "Tiger King" later added a less successful second season that arrived in November 2021.
Maldonado-Passage was arrested in 2018, years before "Tiger King" showed up, on charges of attempting to hire two different people to kill Big Cat Rescue founder Carole Baskin, who had been critical of his treatment of the animals under his care.
He was convicted and sentenced to 22 years in prison, then unsuccessfully sought a pardon from President Trump in 2020. Later he said he was denied because he was "too innocent and too GAY" for a Trump pardon. His prison sentence was reduced to 21 years in July 2021.
Carole Baskin has a message for 'everyone who still wants to believe' she killed her missing husband, probed in Netflix's new 'Tiger King' season.
Maldonado-Passage was diagnosed with what he called "aggressive cancer" of the prostate in November 2021; by February of this year he was reportedly refusing treatment. The cancer has reportedly spread to his bladder, and he has filed a do-not-resuscitate order with authorities.
"I just have the attitude that if God gives me the will to move on, do not bring me back to this world," he told TMZ.
Then again, if he's lucky enough to get out of prison alive, he said he wants to marry on-again boyfriend Seth Posey — to whom he's bequeathed all his possessions — and then do a concert tour.
Here are this year's best celebrity Halloween costumes so far, from Kim Kardashian and Mindy Kaling to Saweetie and Justina Machado.
Get our L.A. Goes Out newsletter, with the week's best events, to help you explore and experience our city.
You may occasionally receive promotional content from the Los Angeles Times.