Review: In 'Humor Abuse,' a circus of derring-do, clowning, insight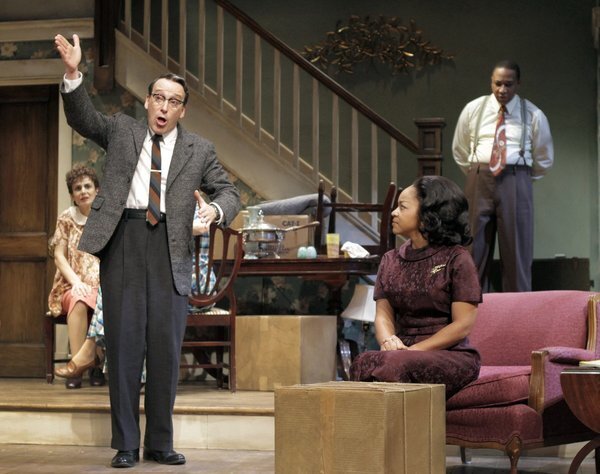 Bruce Norris constructed a provocative history of the house that the African American Younger family is heading to at the end of Lorraine Hansberry's "A Raisin in the Sun." An impeccable ensemble, under the direction of Pam MacKinnon, helped this Pulitzer Prize-winning drama capture the Tony Award for best play after the production went on to Broadway.
(Lawrence K. Ho / Los Angeles Times)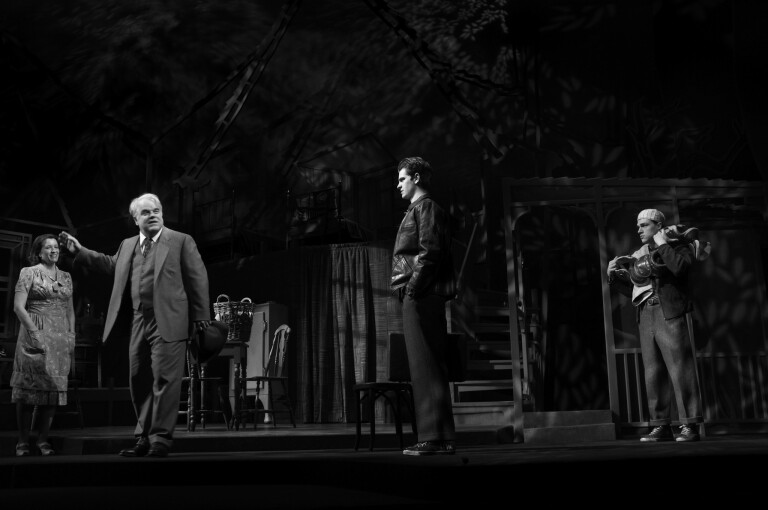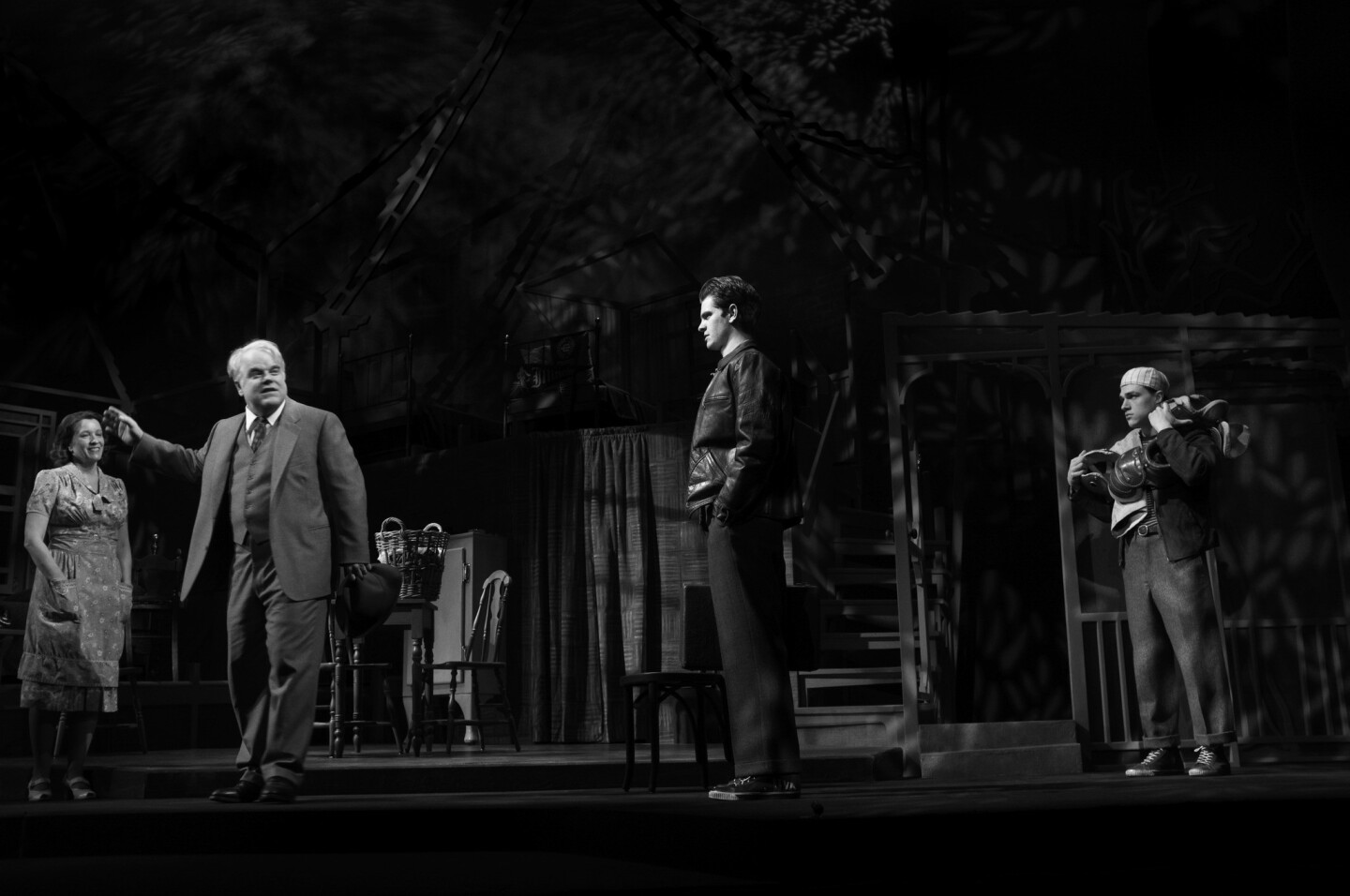 Mike Nichols' Tony-winning revival of Arthur Miller's classic was wobbly in spots, but Philip Seymour Hoffman's Willy and Andrew Garfield's Biff found the emotional combustion when it mattered most.
(Brigitte Lacombe for New York Magazine)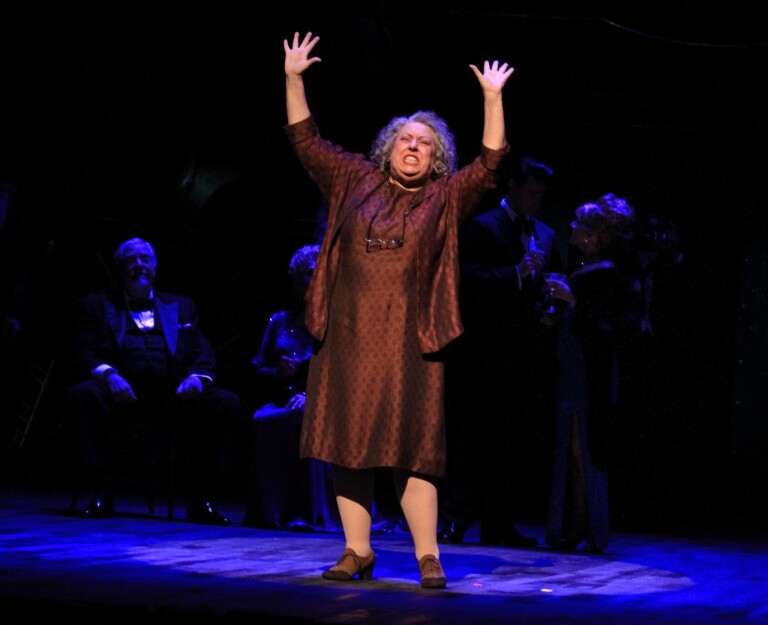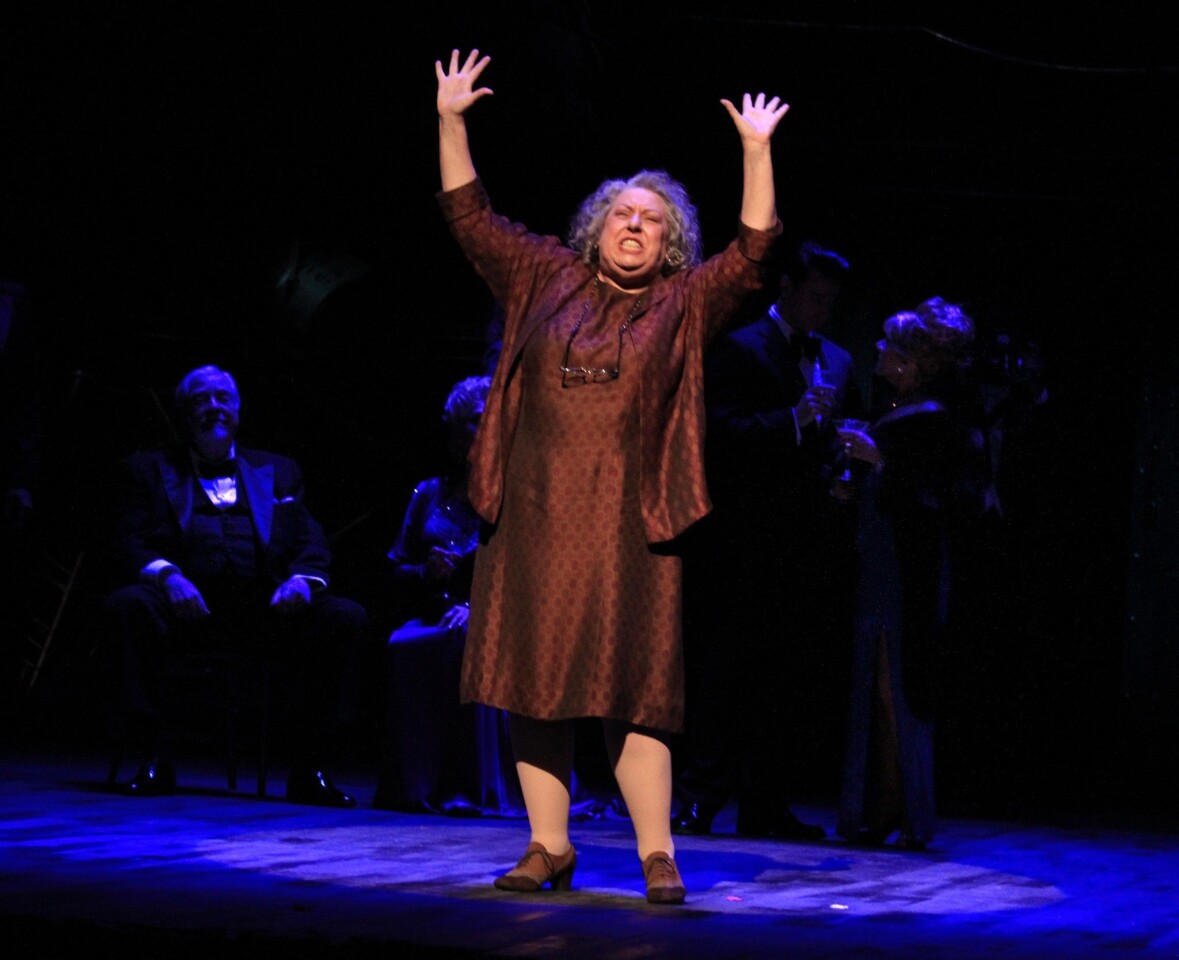 Sheer ecstasy for musical theater aficionados of a Sondheim bent. The side dishes alone (Elaine Paige singing "I'm Still Here," Jayne Houdyshell belting "Broadway Baby") are pièces de résistance by any showbiz standard.
(Glenn Koenig / Los Angeles Times)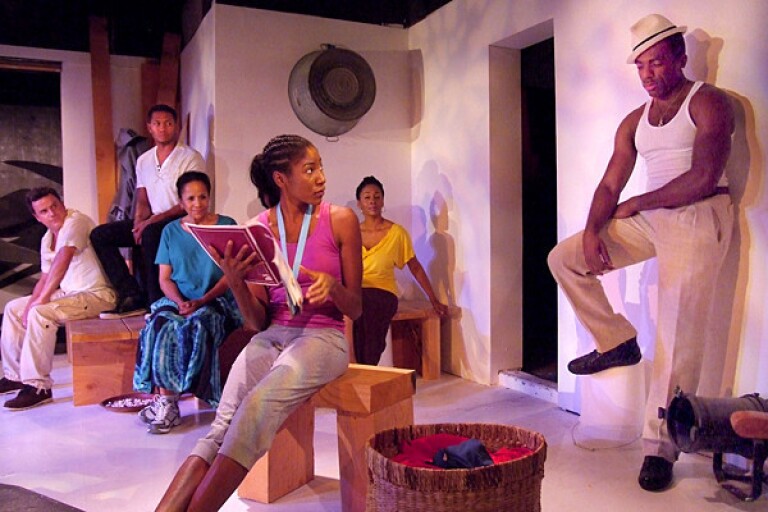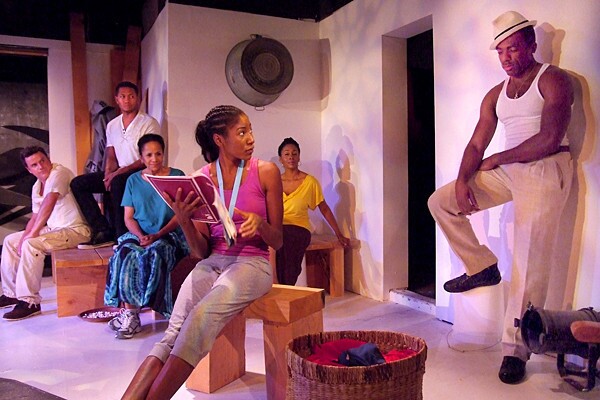 Part of Tarell Alvin McCraney's acclaimed "Brother/Sister Plays," this still-running poetic drama introduces L.A. audiences to an adventurously lyrical talent in a production directed by Shirley Jo Finney that is a marvel of ensemble acting.
(Ed Krieger)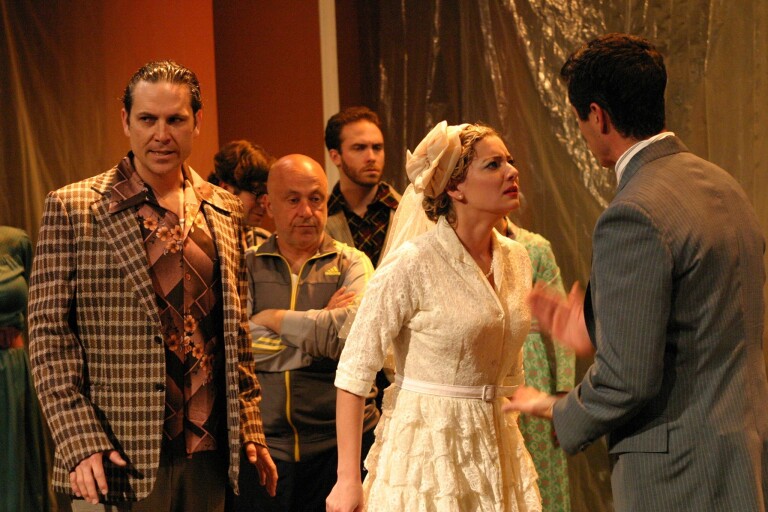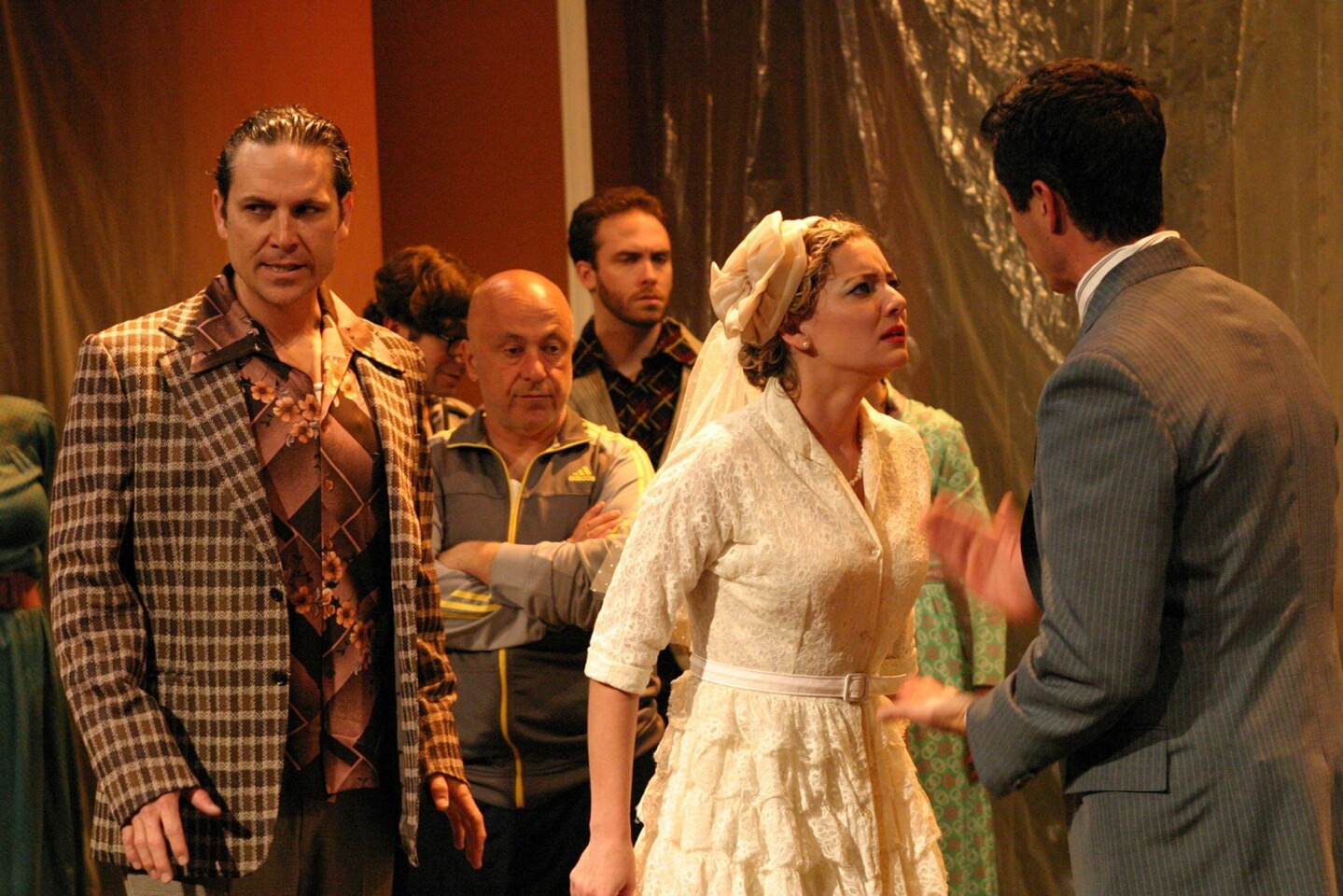 Anton Chekhov's first major dramatic offering was played more comically than usual in an insouciant production by Bart DeLorenzo that still somehow managed to zero in on the tragic pathos of a decent man who cannot make sense of a life that to others seems reprehensible.
(Odyssey Theatre)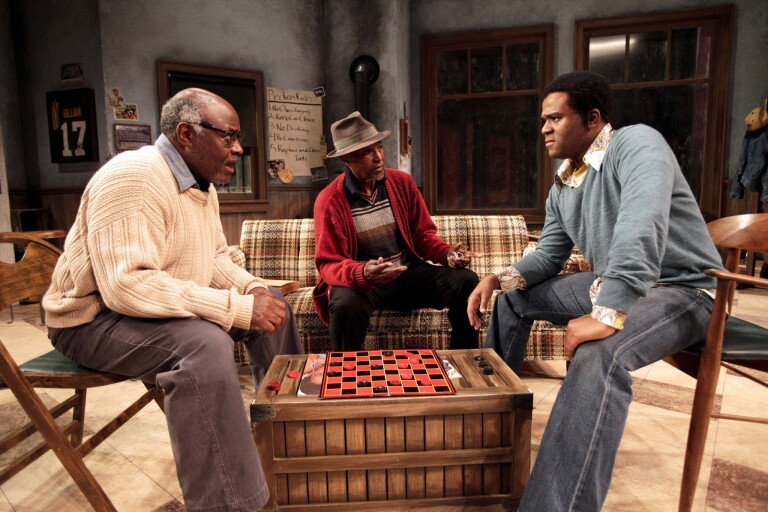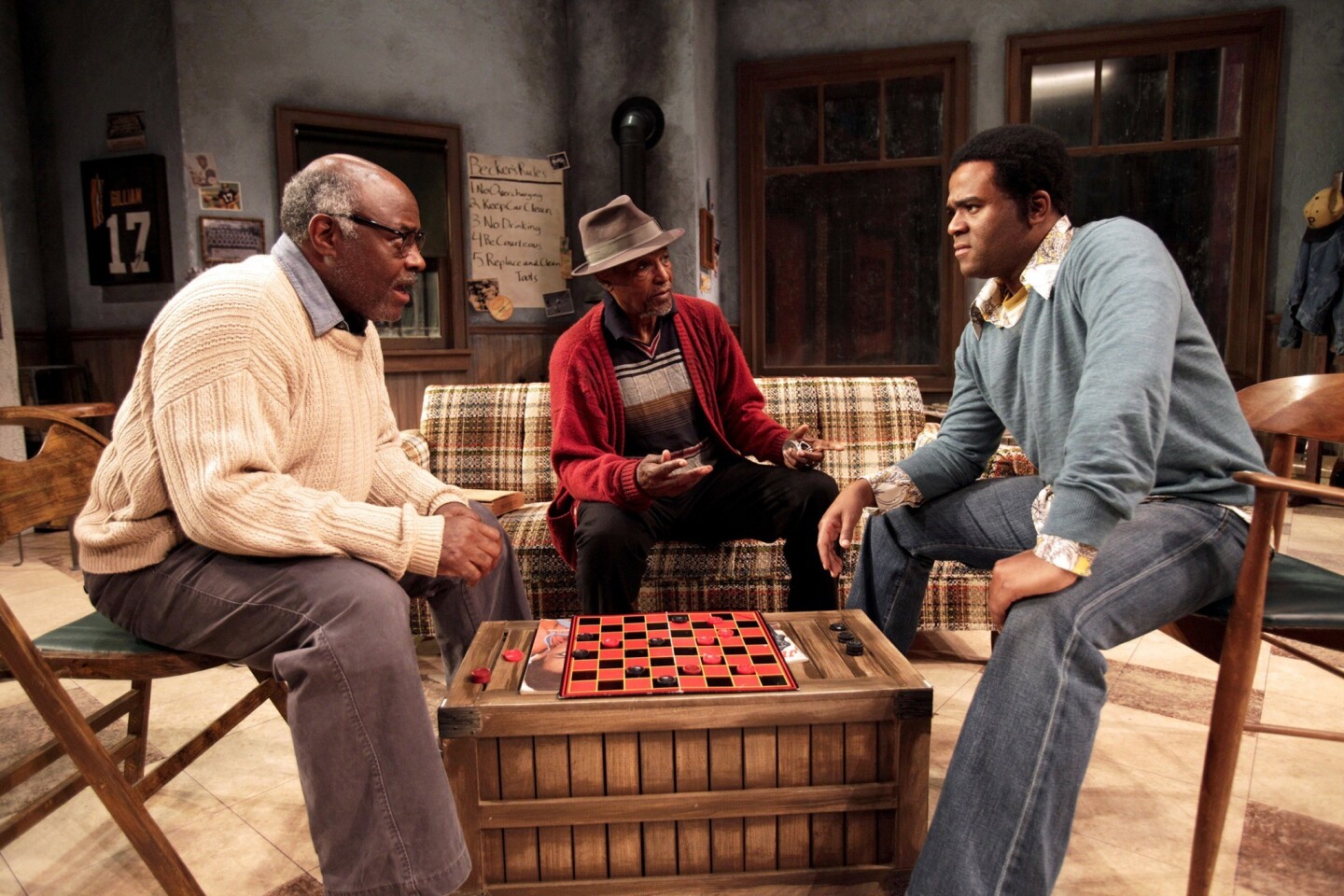 Set in the 1970s, August Wilson's drama was brought to life in all its funky, recessionary, keep-on-trucking glory in a South Coast Rep production, directed by Ron OJ Parson and starring the dependably wonderful Charlie Robinson as the demandingly upright boss of a down-and-out Pittsburgh taxi depot.
(Henry DiRocco / SCR)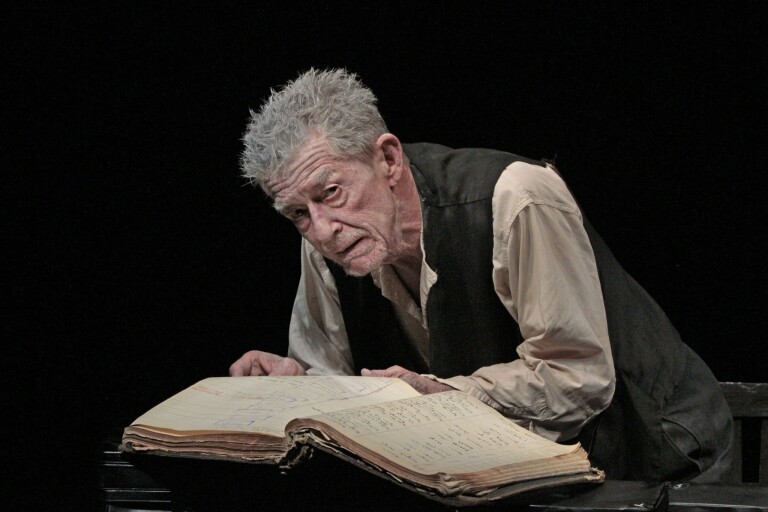 John Hurt's performance in this two-character piece (the aged Krapp and his recorded younger voice on tape) was a tour de force of Beckettian acting in which slapstick and poetry united to scale our common abyss.
(Anne Cusack / Los Angeles Times)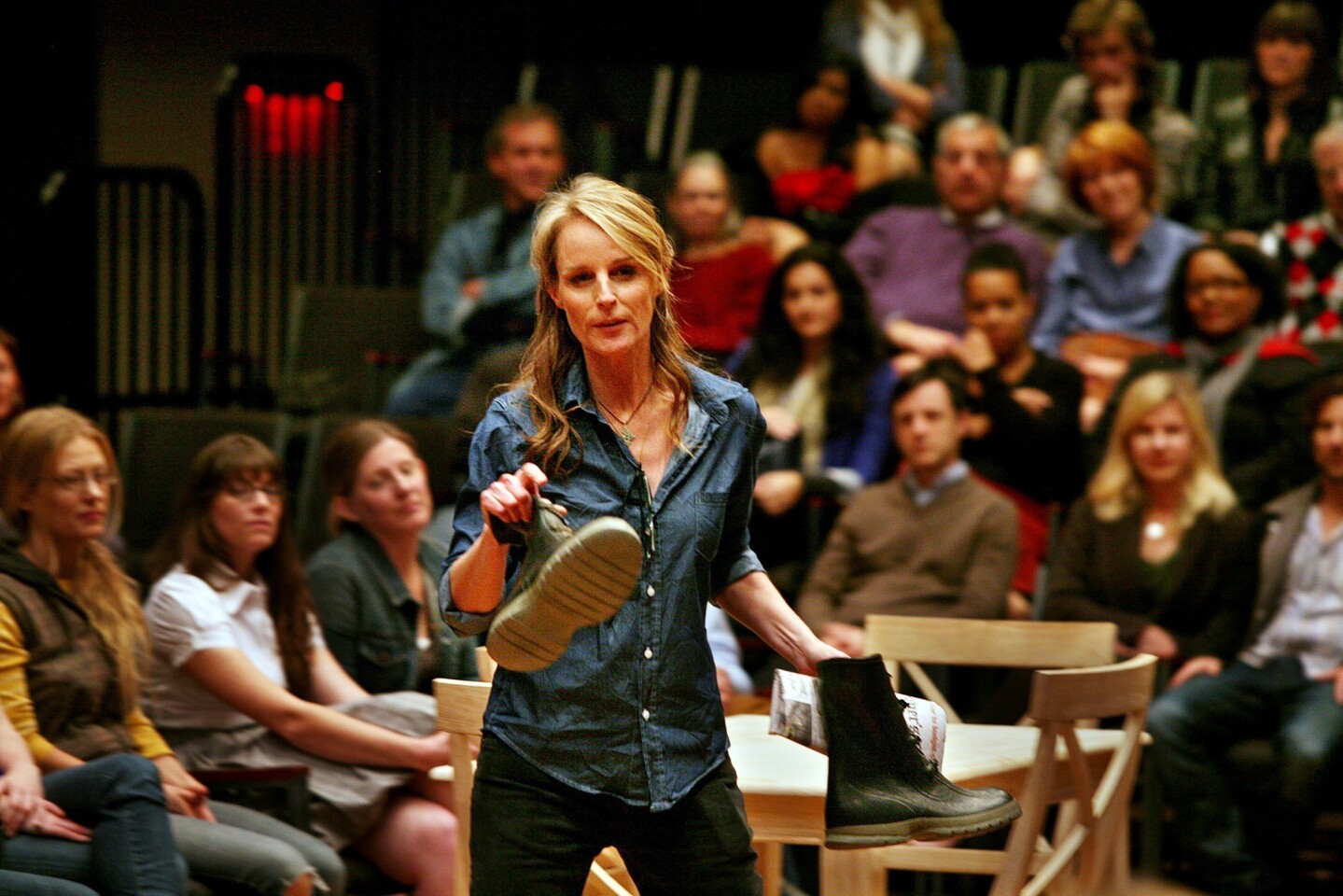 David Cromer's stark revival, starring Helen Hunt as the Stage Manager, wiped away the bittersweet sentimentality of Thornton Wilder's classic to expose the savage beauty lying beneath the years of accumulated theatrical clichés.
(Iris Schneider)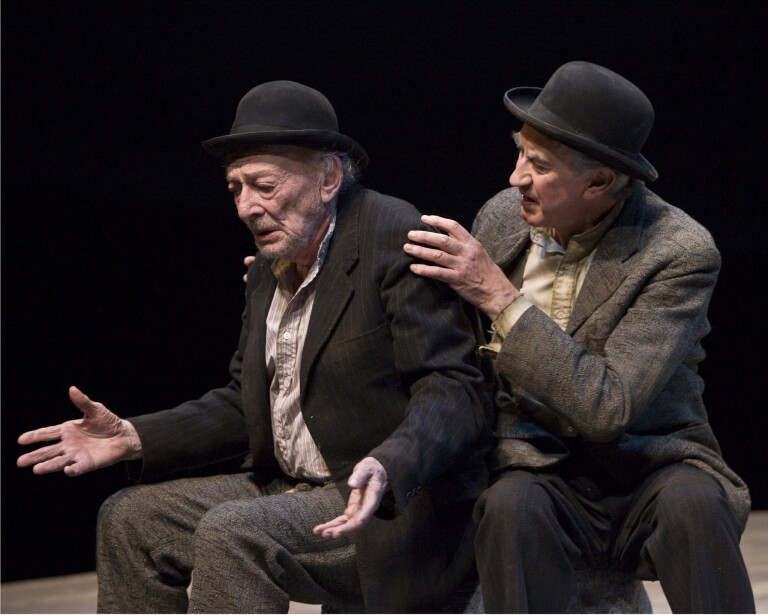 Alan Mandell and Barry McGovern made a Beckettian dream team in this reinvestigation of the absurdist classic incisively directed by Michael Arabian. It's been a long time since existential anguish felt so good.
(Craig Schwartz / Center Theatre Group)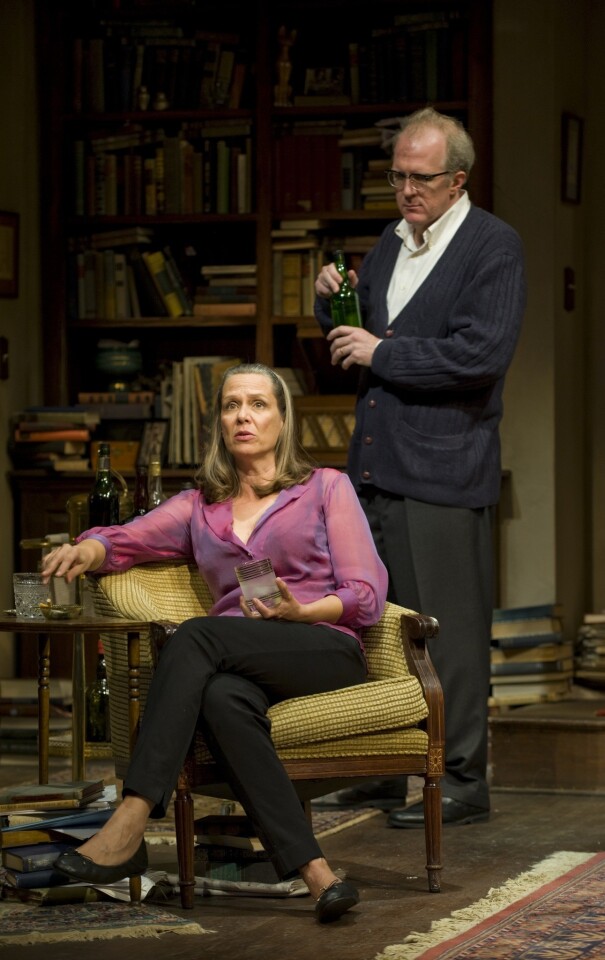 In Pam MacKinnon's justly celebrated revival of Edward Albee's masterpiece, Tracy Letts (author of "August: Osage County" and a first-rate acting talent) and Amy Morton bandy the acerbic zingers with drunken relish but never at the expense of the play's realism.
(Michael Brosilow / Booth Theatre)
This is a show about clowning, and I'm the straight man," says actor Lorenzo Pisoni early on in "Humor Abuse," currently sending Mark Taper Forum audiences skyward with the velocity of a helium balloon. He pauses, then adds, "Seriously."
Pisoni is only being honest, albeit self-effacing, and thus begins a rapturous 90 minutes that sail past like cascading juggling pins. By keeping its knee-slapping, gasp-inducing and heart-tugging elements in quietly accelerating balance, this Obie-winning solo piece about growing up with the Pickle Family Circus lands an uproarious, astounding and affecting tour de force.
Co-created with ace writer-director Erica Schmidt, "Humor Abuse" follows a course as deceptively casual as the lights that designer Ben Stanton runs above our heads from upstage center, where the original Pickle curtain hangs behind a steamer trunk.
CRITICS' PICKS: What to watch, where to go, what to eat
The introduction, which follows a tussle with an uncooperative spotlight, launches a personal memoir doubly remarkable for being the truth, punctuated by recurring thematic motifs and projected vintage photographs.
Along the way, aided by Schmidt, Stanton and sound designer-composer Bart Fasbender, Pisoni offers a master class in clowning, from commedia vulgarity to death-defying slapstick and back again.
But Pisoni, whose Arrow Collar looks, crack timing and acute articulation are tailor-made for the acting career he eventually achieved, has more than classic routines on his mind.
Recounting his exposure from birth to the enterprise founded by parents Larry Pisoni and Peggy Snider in '70s-era San Francisco,Pisoni locates an evanescent melancholy amid the nonstop belly-laughs and plentiful surprises, which shouldn't really be revealed here.
CHEAT SHEET: Fall arts preview
Let's just say that they include a hysterical, jaw-dropping use for the stage left staircase; a heart-stopping sequence involving sandbags; and an audience participation section that comes out of left field. And the flipper-clad climax, which incorporates a ladder, a bucket, tape and a staple gun, defies rational description.
Yet for all of Pisoni's comic and physical aplomb -- equal parts Chaplin, Keaton, Nijinsky, Pickle alumnus Bill Irwin and a bendy straw, not to mention his parents -- what elevates "Humor Abuse" beyond fabulous display is its clear-eyed insight into the eternal round-robin between fathers and sons. That aspect, from childhood idolatry to realization of human frailties, runs through Pisoni's entire autobiographical account and attains touching culmination at the denouement.
It's such a degree of rancor-free earned wisdom, as much as Pesoni's prodigious gifts and regard for his audience, that makes his virtuoso turn a sublime entertainment and an absolute must-see. Seriously.
ALSO:
Frank Gehry's Walt Disney Concert Hall is inextricably of L.A.
Emmy Awards 2013: Jeff Daniels pays tribute to Lanford Wilson
Review: Yellow brick road construction work in 'The Wizard of Oz'
"Humor Abuse," Mark Taper Forum, 135 N. Grand Ave., L.A. 8 p.m. Tuesdays through Fridays, 2:30 and 8 p.m. Saturdays, 1 and 6:30 p.m. Sundays. No performance Sept. 24, 2:30 Sept. 28, Oct. 2-4, 1 p.m. Oct. 6. Ends Nov. 3. $20-$70. (213) 628-2772 or www.CenterTheatreGroup.org. Running time: 1 hour, 30 minutes.
---
The complete guide to home viewing
Get Screen Gab for weekly recommendations, analysis, interviews and irreverent discussion of the TV and streaming movies everyone's talking about.
You may occasionally receive promotional content from the Los Angeles Times.