Review: L.A. Phil, Dudamel reinvigorate Tchaikovsky's 'Nutcracker'
The company's inaugural production starred tenor Plácido Domingo in the role of Verdi's tragic hero. Its opening night has become the stuff of local legend -- the curtain failed to rise completely, resulting in a delay of several minutes.
(Robert Cahen )
Above: A 2008 dress rehearsal of "Tristan and Isolde" by LA Opera with John Treleaven, right, as Tristan and Linda Wilson as Isolde in Act 3.
Designed by David Hockney, the colorful staging of Wagner's masterpiece became a signature production of the young company. Other memorable productions created by the company include this season's "Il Foscari"; "Grendel," directed by Julie Taymor; and Herbert Ross' traditional "La Boheme."
(Lawrence K. Ho / Los Angeles Times)
The dual leadership of Domingo, right, and Baitzel helped turn L.A. Opera into an internationally recognized force in classical music. Baitzel joined the company in 2001 and died in 2007; Domingo began in 2000 and currently serves as general director.
(Los Angeles Times)
Appointed in 2003 as the company's first music director, Nagano brought a consistent orchestral excellence to the company. He left L.A. Opera in 2006 and was succeeded by James Conlon, who has led the Paris National Opera among other European companies and who continues as music director.
(Johannes Simon / Getty Images)
The company staged its first-ever production of Wagner's "Ring" cycle operas starting in 2009. The productions, directed by Achim Freyer, came with a price tag of $31 million and proved to be critically divisive and controversial.
(Lawrence K. Ho / Los Angeles Times)
In 2009, L.A. Opera received an emergency loan of $14 million from the county to address financial difficulties that stemmed from the weak economy and the expensive "Ring" cycle production. L.A. Opera repaid the loan in full in December 2012.
(Irfan Khan / Los Angeles Times)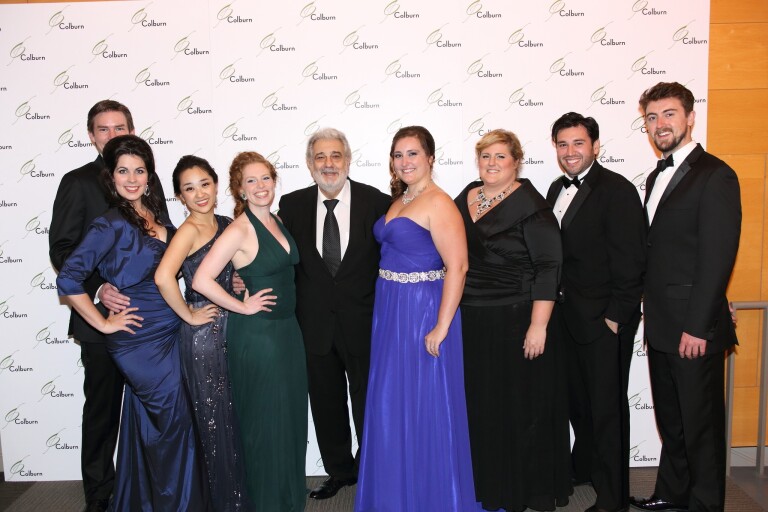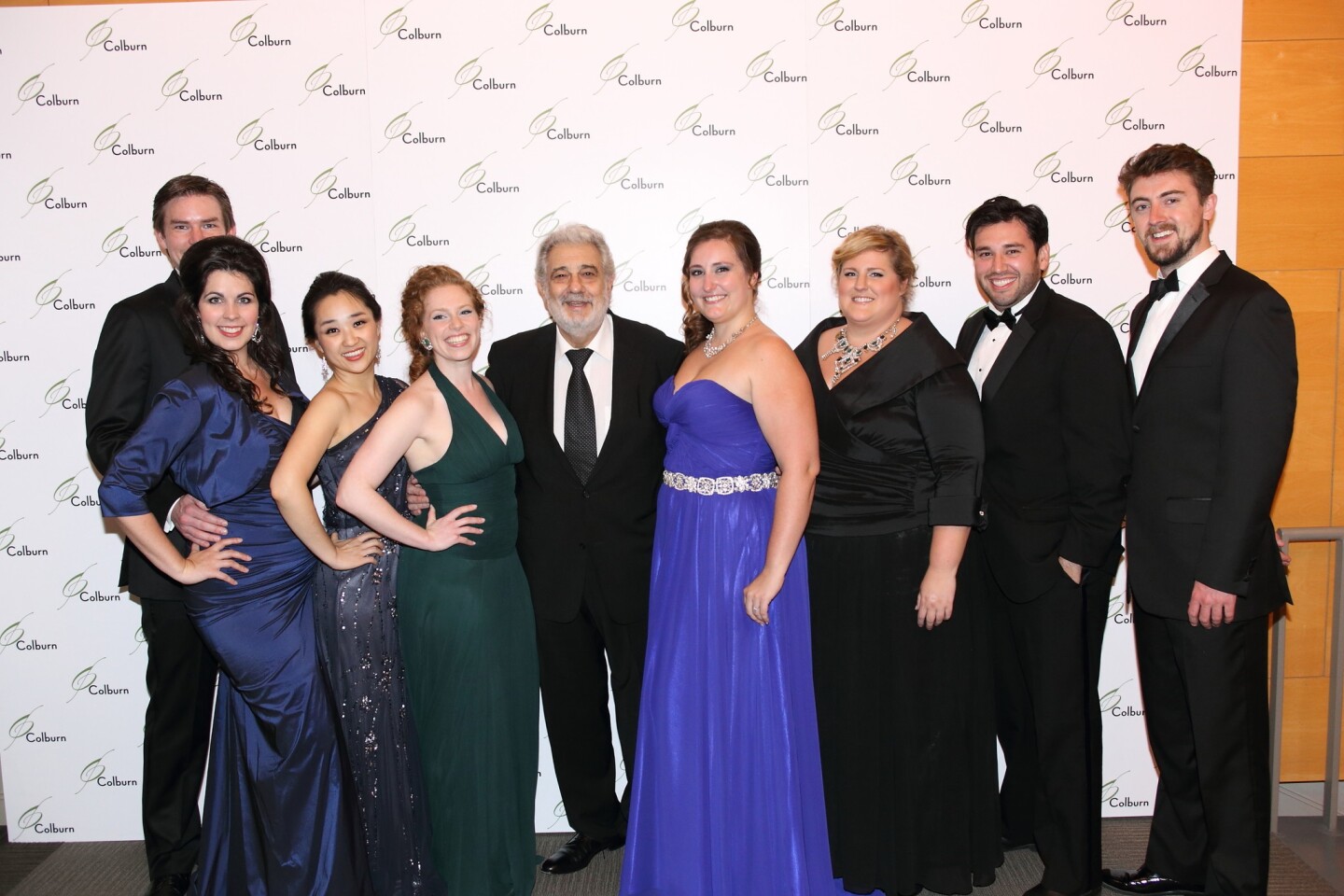 The Los Angeles Opera
received $4.3 million in new gifts
from the Colburn Foundation and Eugene and Marilyn Stein for its young-artists program.
The program, which began in 2006, offers a paid residency for young opera singers at the beginning of their professional careers. Placido Domingo, the company's general director, helped to found the program and continues to oversee it.
(Robert Millard / LA Opera )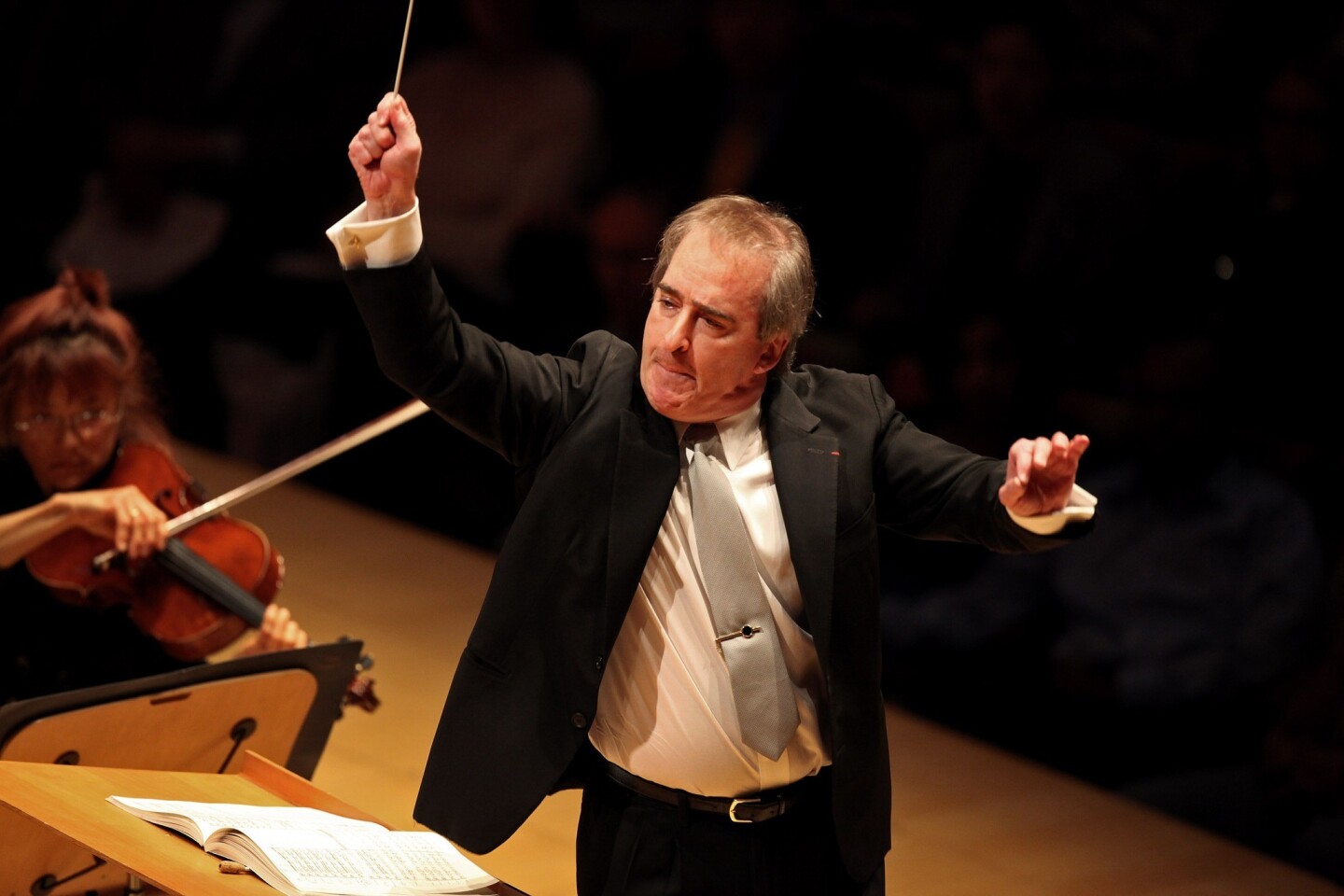 New York-born conductor James Conlon
signed on
to stay at the Los Angeles Opera through 2018.
"If you had told me that I would love California and L.A., I would never have believed it," said Conlon.
The conductor's accomplishments at the L.A. Opera include conducting the company's first stagings of Wagner's "Ring" cycle operas as well as championing its "Recovered Voices" series, dedicated to presenting the works of composers whose careers were cut short during the Holocaust.
(Katie Falkenberg, For the Times)
Los Angeles Opera announced in June 2013 it would be $7 million richer thanks to a new gift from billionaire Eli Broad and his wife, Edythe.
The gift, being made through the couple's charitable organization, the Broad Foundation, represents the
largest sum they have given to L.A. Opera.
( Jay L. Clendenin / Los Angeles Times)
Gustavo Dudamel is the dad of a son turning 3 in April, the husband of a classically trained ballet dancer, and a Tchaikovsky nut whose next big project will be a "TchaikovskyFest" with the Los Angeles Philharmonic and the Simón Bolívar Orchestra in late February.
This year also happens to be the first time he is in Los Angeles for concerts during the holiday season. It is no surprise, then, that Thursday night Dudamel warmed up his Tchaikovsky with the first of four performances of "The Nutcracker" at Walt Disney Concert Hall Thursday night.
Nor is it any surprise that Dudamel makes "The Nutcracker" irresistible. He recognizes everything interesting in it. He overcomes pretty much all of the ballet's problems that can be overcome, including a few that I thought couldn't be. Yet another non-surprise is Dudamel's tendency to savor every Tchaikovskian second. But the real marvel of his performance was that more than anything else this season it revealed a young conductor's growing maturity as an interpreter, a maturity that arises from, rather than surmounts, boyish enthusiasm.
CRITICS' PICKS: What to watch, where to go, what to eat
The first joy is that this concert performance of the "Nutcracker" is about the music, not the Petipa's ballet that had its only mildly successful premiere at the Mariinsky in St. Petersburg in 1892. The L.A. Phil program does not list the dances. There are complete program notes, but following along as you listen is really not possible. For those many for whom the images of dancing snowflakes, the Sugar Plum Fairy and violence to mice are inextricably connected to the music, this will be a revelation.
Seeing and hearing a large and great orchestra in Disney Hall is a radically different experience from seeing the ballet accompanied by a lackadaisical pit band, to say nothing for the increasingly common use of recorded music by dance companies. Dudamel all but liberates the score from the dance.
The tempos are far too fleet for children on stage to ever manage. Physical a conductor Dudamel may be, he offers here the grace of sound waves, unlike a leaping ballerina, barely gravity-bound. Joy flows very easily from this.
PHOTOS: Arts and culture in pictures by The Times
Dudamel's maturity shows in the broad symphonic scope that he brings to the score. There is no need to wait for staging needs or applause after each dance (although there was some of that in Disney on Thursday), and Dudamel, a once episodic conductor, now made each of the two 45-minute acts flow as a whole more successfully than I have heard before.
He did, of course, exalt in Tchaikovsky's exuberant orchestral colors. The Waltz of the Flowers was utterly gorgeous and goose-bump grand. The Spanish Dance brought out Dudamel's trademark Venezuelan fire. The snowflakes were exquisite. It was all there, all the traditional "Nutcracker" anyone could ever desire, including too many musical sweets.
The Los Angeles Children's Chorus in red vests marched out for the end of Act I. The beaming kids, with but a few seconds to prepare for their cue, added wonderfully, to borrow from Orrin Howard's lovely description in the program notes, waltzing wordless sighs.
CHEAT SHEET: Holiday arts preview
But anything rhythmically or instrumentally novel in the music was also there. This was an L.A. Phil "Nutcracker" all the way. Dudamel took full advantage of his orchestra's flexibility and modern sound. Next week he conducts Stravinsky, but this, too, was a kind of Stravinskian Tchaikovsky, completely fresh.
Tchaikovsky's score became also, in the proper spirit of this time of the year, a great occasion to draw attention to some of the players who don't regularly get it. Sarah Jackson's piccolo supplied the gobs of necessary sparkle. Principal percussionist Raynor Carroll provided the pistol shot, vaulting castanets and supernaturally shimmering cymbals. Lou Anne Neill's harp solo was sheer abracadabra.
For final proof that Dudamel has produced a Scrooge shield with his "Nutcracker," there was this — big, broad smiles on faces of the musicians trained to be stony. Walking off stage, Dudamel high-fived an audience member. You might want to see if any of seats in the front row are available for the remaining performances through Sunday. The L.A. Phil is recording the performances for possible future release.
-------------------------
'The Nutcracker'
Where: Los Angeles Philharmonic, Walt Disney Concert Hall, downtown L.A.
When: 8 p.m Saturday and 2 p.m. Sunday
Cost: $82.50-$205
Info: (323) 850-2000 or https://www.laphil.com

---
Inside the business of entertainment
The Wide Shot brings you news, analysis and insights on everything from streaming wars to production — and what it all means for the future.
You may occasionally receive promotional content from the Los Angeles Times.