Mark Rothko painting vandalized in 2012 goes back on view at Tate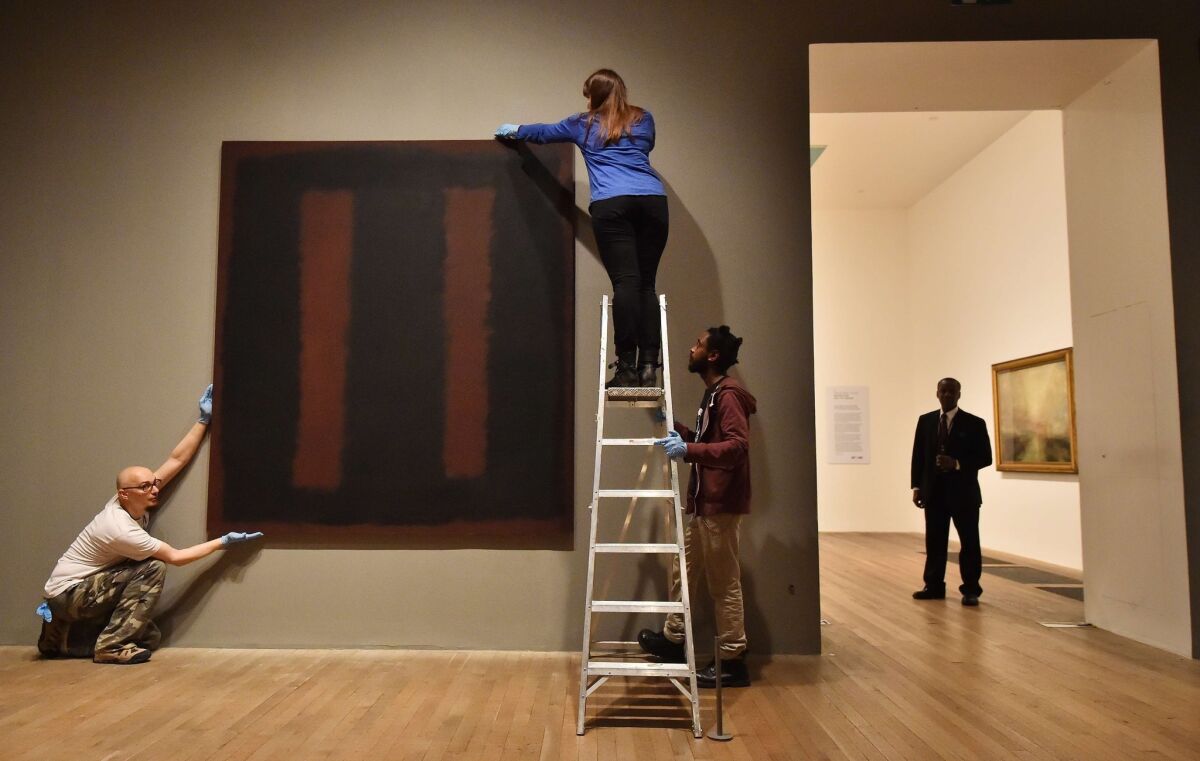 A Mark Rothko painting that was vandalized in 2012 at London's Tate Modern museum is back on view after undergoing restoration. "Black on Maroon," a work from 1958 that is part of the artist's so-called Seagram mural series, was the subject of an 18-month restoration and conservation project by experts at the Tate.
The painting, which is believed to be worth several million dollars, was vandalized in October 2012 when an individual drew his name and other writing on the work of art.
Police officials eventually arrested Wlodzimierz Umaniec, a Polish national, in connection with the crime. Authorities said Umaniec, who was 26 at the time, also goes by the name "Vladimir Umanets" -- which was the name scrawled on the Rothko painting.
The vandal wrote on the bottom of the painting "Vladimir Umanets '12" and "a potential piece of yellowism." The term "yellowism" is believed to refer to an anarchistic art movement founded by Umanets and a friend.
Officials at the Tate said on Tuesday that graffiti ink had penetrated several layers of the Rothko painting, in some cases soaking through to the back of the canvas. They said the restoration work required a chemical solvent that could remove the ink while limiting damage to the original paint.
A blend of benzyl alcohol and ethyl lactate was eventually used to remove the graffiti ink. The museum also did conservation work on the painting. In all, the work on the painting took 18 months.
Umaniec was sentenced to two years in prison in 2012 for defacing the Rothko. The Tate didn't disclose on Tuesday the cost of the restoration and conservation work on the painting.
Rothko donated a portion of the Seagram murals series to the London museum in 1970. The series of paintings was originally intended to be displayed at the Four Seasons restaurant in the Seagram Building in New York.
---
Get our daily Entertainment newsletter
Get the day's top stories on Hollywood, film, television, music, arts, culture and more.
You may occasionally receive promotional content from the Los Angeles Times.